FIFA 23 MAINTENANCE TIMES
Electronic Arts periodically performs scheduled maintenance or extraordinary maintenance on the servers that host FIFA 23.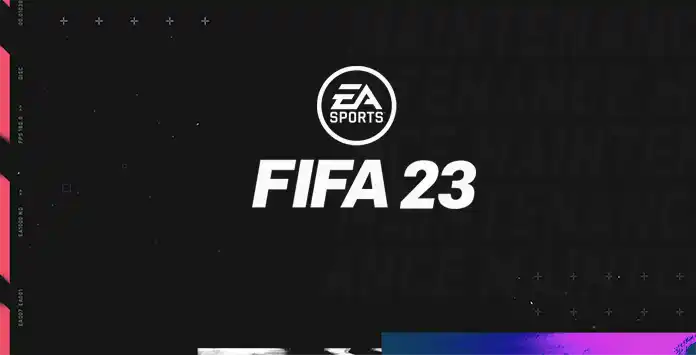 FIFA Online Maintenances
EA periodically takes the servers down and runs maintenance on the servers that host FIFA 23. When they are planned, it is scheduled maintenance. However, it is extraordinary maintenance when there is an unexpected issue, and EA is forced to fix it.
If you log into the game to see a 'FIFA Online Maintenance' message, Electronic Arts is working to provide you with the best gaming experience. The
outage
in-game message usually informs about the titles and
game modes
affected and the starting and end times.
The most common thing they do is upgrade the server software to match updates to the game. It involves pushing server code, restarting scripts, and enabling new content. Less frequently, maintenance is about hardware.
Most of the time, it doesn't take more than a couple of hours. However, in rare situations, it can go up to six hours. After that, you will be able to continue playing as usual.
Frequently Asked Questions
Why I can't play FIFA 23?
There are several reasons why you might not be able to play FIFA 23, including
connection issues
, scheduled maintenances and servers downtimes.
What is a FIFA maintenance?
A FIFA 23 maintenance occurs when Electronic Arts fixes issues or adds new features and is forced to temporarily take down the servers or limit the online services.
What is a FIFA 23 scheduled maintenance?
Scheduled maintenance occurs when EA plans to take the server down to perform maintenance.
Does FIFA 23 maintenances affect all platforms?
No. EA servers are separated into two groups:
PlayStation and PC;
Xbox, Stadia and Switch.
FIFA 23 maintenance can take place separately for each one of these groups or simultaneously.
How long does a FIFA maintenance takes?
A FIFA 23 maintenance usually takes from one to four hours. In rare cases, it can go up to six hours.
How do I know if the maintenance is finished?
If a FIFA 23 maintenance is going on and you want to know when you will be able to play again, pay attention to the end time that shows on the in-game message. Be aware that this is only an estimated time, so that it can take much more. Follow this page to see updated times.
How often there are FIFA scheduled maintenances?
There are around 14 to 18 scheduled maitenances every year.
Can I play offline matches during FIFA maintenances?
Usually yes. You can play while in a FIFA 23 maintenance as long as you are not playing any game mode that requests connection to the servers.
FIFA 23 Maintenance List
Is there an outage? Can't you play FIFA 23? If an issue prevents many players from connecting to the servers or if EA performs maintenance, we will list it here. We will update you in real-time on all the in-progress maintenance or the sudden down of the servers that will occur throughout the season, so be sure to return to this page. All times are shown in the
UK time zone
.
6
29/09/22
04:00 Thu –
29/09/22
06:00 Thu
There is a a scheduled maintenance. During this time, you may be disconnected or unable to access online services. Match creation will be disabled 30 min prior to the maintenance. Titles impacted: FIFA 23 on all platforms.
5
28/09/22
06:30 Wed –
28/09/22
07:30 Wed
EA Sports have temporarily disabled FUT and VOLTA FOOTBALL match creation for a short unscheduled maintenance.
4
27/09/22
16:15 Wed –
27/09/22
18:05 Tue
EA Sports is investigating reports of some players being unable to connect to EA Servers.
3
22/09/22
08:30 Thu –
22/09/22
Thu
Some players are unable to log into the Web App.
2
22/09/22
08:30 Thu –
22/09/22
10:15 Thu
The FIFA 23 Web App was taken down and no one can log in. The following warning is displayed "
It looks like your EA Account doesn't have a FUT 23 Club. Before we keep going, make sure you're logged in with the right account. In order to use the FIFA Companion App or Web App, you will need to create a FUT 23 Club on your Console or PC
".
1
16/09/22
19:00 Fri –
21/09/22
18:45 Wed
The FIFA 22 Web App was disabled on September 16, 2022. At the same time, the technicians carry out indefinite maintenance to prepare for the launch of the new Web App of the FIFA 23 Ultimate Team scheduled for September 21. After this date, it won't be possible to return to the FIFA 22 version of the
Web App
. EA Sports is investigating reports of some players being unable to connect to EA Servers.