FIFA 23 MILESTONES OBJECTIVES
FIFA 23 Milestones Objectives are long term objective groups which are not tied to any Season.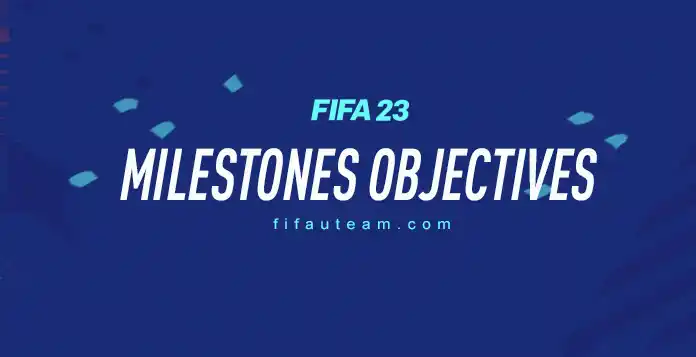 Milestones
Most FUT objectives are tied to a season, contributing with XP to the progress and the respective rewards. That's not the case with Milestones Objectives. They are not tied to any season, so they don't include XP as rewards.
Because Milestones are
long-term
objectives, you can make your progress on them and unlock the untradeable rewards at your pace. Some of these objectives are available until the end of the game, while others last for many weeks, usually exceeding largely the duration of a FUT season (six weeks).
You can complete them in-game or in the web/companion app, depending on what is requested. From squad management goals to dynamic in-match challenges, the harder the objective, the better the reward you will earn.
How to Access the Milestones Objectives
From the FUT main screen, navigate to [Objectives];
If you are not on the upper [Objectives] tab, press R1/RB and L1/LB to select it;
Press R1/RB once to select [Milestones] tab;
Scroll down to the respective objective.
Frequently Asked Questions
What are Milestone Objectives?
FIFA 23 Milestones Objectives are in-game or squad-management tasks that are not tied to any season.
When do Milestones Objectives refresh?
Milestones are long-term objectives that aren't released with any periodicity. New objectives are usually released Thursday morning or at 6 pm (
UK time
) on a random day.
Can I complete milestones objectives on the web app?
If the milestone objective is squad-management related, you can complete it in the
FUT web
or companion app.
How many milestones objectives are released?
There isn't a fixed number of FIFA 23 Milestones Objectives to be released. Usually, they go out when a new season starts, in its last week, and during popular promos.
Do I earn XP by completing Milestones?
No. Milestones usually don't include XP as a reward.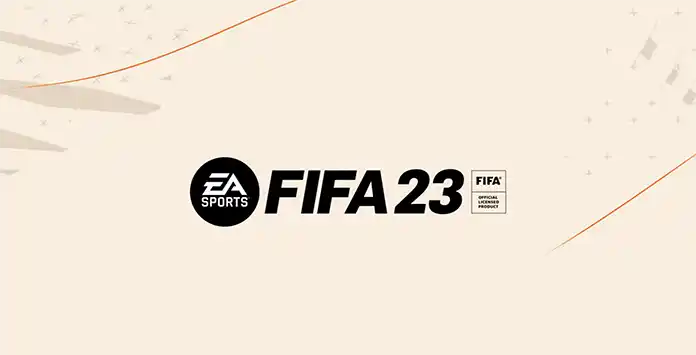 Permanent Objectives
You can check the complete list on our
objectives page
.
Date/Dur
Objective
21/09 00:00 oo
Squad Build Fundamentals
Group Reward
10 SBCs
25 SBCs
50 SBCs
100 SBCs
SBC Prem Pitch Trophy
Two Rare Gold Players
x2 75-83 Rated Players
x2 75-83 Rare Players
SBC Pitch Trophy
21/09 18:00 oo
Stadium Development I
Group Reward
Main Stand Lower Slot
Main Stand VIP Slot
Broadcast Stand Lower
Goal Pyrotechnics Slot

FUT Challenger Stadium
Main Stand Lower
Main Stand VIP
Broad Stand Lower
Goal Pyrotechnics
21/09 18:00 oo
Stadium Development II
Group Reward
Main Stand Upper Slot
Broad Stand Upper
100 coins
2 Main Stand Upper
2 Broad Stand Upper
21/09 18:00 oo
Stadium Development III
Group Reward
Home End Top Slot
Top Stands Slot
VIP Trophies Slot
MF Premium Trophy
3 Home End Top
3 Top Stands
3 VIP Right Trophy
21/09 18:00 oo
Vanity Acquisition I
Group Reward
Club Nickname Vanity
Club Anthem Vanity
Tinted Flags Vanity
Goal SFC Vanity
Crowd Chant Vanity
XL Tifo Vanity
Tifo Vanity
Tinted Flags Vanity
Goal Net Vanity
Goal VFX Vanity
SB Trophy
Club Nickname
Club Anthem
Tinted Flag
Goal SFX
Crowd Chant
XL Tifo
Tifos
Tinted Flags
Goal Net Paint
Goal VFX
21/09 18:00 oo
Vanity Acquisition II
Group Reward
Pitch Line Vanity
Tinted Flags Vanity
Tinted Flags Vanity
Two-Stick Banners
Two-Stick Banners
MF Trophy
Pitch Line Paint
Tinted Flags
Tinted Flags
Two-Stick Banners
Two-Stick Banners
21/09 18:00 oo
Vanity Acquisition III
Group Reward
Tifo Vanity Items
Tifo Vanity Items
XL Tifo Vanity Items
Two-Stick Banners
Lanmower Pack
Tifos Pack
Tifos Pack
XL Tifo Pack
Two-Stick Banners
21/09 18:00 oo
Bronze Squad
Group Reward
Play 5 Bronze
Win 6 Bronze
Score with Bronze
Win 15 Bronze
Rare Players
Gold
Small Gold Players
Two Rare Gold Players
Premium Gold Players
21/09 18:00 oo
Silver Squad
Group Reward
Play 5 Silver
Win 6 Silver
Score with Silver
Win 15 Silver
Rare Players
Gold
Two Players
Two Rare Gold Players
Premium Gold Players
21/09 18:00 oo
Co-Op Mastery
Group Reward
5 Co-Op
10 Co-Op
25 Co-Op
50 Co-Op
100 Co-Op
Co-Op Pr Pitch Trophy
x2 75-83 Rated Players
x2 75-83 Rare Players
Premium Gold Players
Co-Op Pitch Trophy
Rare Players

21/09 18:00 oo
Live Friendlies Mastery
Group Reward
10 Live Friendlies
25 Live Friendlies
50 Live Friendlies
100 Live Friendlies
200 Live Friendlies
300 Live Friendlies
Ultimate
Two Players
Two Rare Gold Players
Premium Gold Players
Mega
Rare Players
Jumbo Rare Players
21/09 18:00 oo
Transfer Market Mastery
Group Reward
25 Buy Now
50 Buy Now
100 Buy Now
250 Buy Now
500 Buy Now
List 50
List 100
List 250
List 500
List 1,000
TM Premium P Trophy
1,500 coins
1,500 coins
1,500 coins
1,500 coins
x2 75-83 Rated Players
1,500 coins
1,500 coins
1,500 coins
1,500 coins
TM Pitch Trophy
21/09 18:00 oo
Squad Battles Mastery
Group Reward
10 Gold Battles
25 Semi-Pro
50 Pro Wins
50 Hat-Tricks
200 Gold Battles
Battles GOAT
SB Prem Pitch Trophy
82+ Rare Player
Two Rare Gold Players
Rare Players
SB Pitch Trophy
Ultimate
Marble GOAT Trophy
21/09 18:00 oo
Rivals Mastery
Group Reward
Score in 10
Double in 25
50 Rivals Wins
Double in 100
Score in 200
Rivals GOAT
Rivals Prem Pitch Trophy
82+ Rare Player
Two Players
Jumbo Rare Players
Rivals Pitch Trophy
Ultimate
Silver GOAT Trophy
21/09 18:00 oo
Champions Mastery
Group Reward
Score in 10
Score in 25
50 Champ Wins
Double in 100
Score in 200
Champ GOAT
Champ Prem P Trophy
82+ Rare Player
Two Rare Gold Players
Jumbo Rare Players
Champ Pitch Trophy
Ultimate Pack
Gold GOAT Trophy
21/09 18:00 oo
Moments Mastery
Group Reward
Complete Beginner
Complete Amateur
Complete Semi-Pro
Complete Pro
Complete World Class
Complete Ultimate
Background Tifo
Premium Bronze
Premium Silver
Tifo
Two Rare Gold Players
Premium Gold
Stadium Theme
21/09 18:00 oo
FUT Draft Mastery
Group Reward
Play 5 in Draft
Win 10 in Draft
Play 25 in Draft
Win 100 in Draft
Prm Draft Pitch Trophy
2 75-83 Rated Players
2 75-83 Rare Players
Premium Gold Players
Ult Draft Pitch Trophy
21/09 18:00 oo
Assist Mastery
Group Reward
25 Golden Passes
Assist in 10
25 Midfield Passes
50 Through Balls
100 Midfield Passes
100 Assists
200 Gold Passes
500 Assists
AM Premium Trophy
x2 75-83 Rated Players
x2 75-83 Rare Players
AF Pitch Trophy
AF Pr Pitch Trophy
x2 75-83 Rated Players
x2 75-83 Rare Players
AM Pitch Trophy
Jumbo Rare Players
21/09 18:00 oo
Finishing Mastery
Group Reward
Double Delight
Nifty 50
On Your Bike!
Finesse 100
25 Free Kicks
200 Goals
Volley 100
250 Goals
500 Goals

FM Premium Trophy
x2 75-83 Rated Players
x2 75-83 Rare Players
FF Pitch Trophy
Rare Players
FF Premium Pitch Trophy
x2 75-83 Rated Players
x2 75-83 Rare Players
FM Pitch Trophy
Jumbo Rare Players
21/09 18:00 oo
First Owned
Group Reward
First Owned Success
First Owned Assists
First Owned Goals
First Owned Rivals
Jumbo Rare Players
Gold
Two Players
Two Rare Gold Players
Rare Players
All times are shown in the UK time zone