FIFA 23 PC has the same next-gen features of most advanced consoles. Your PC system or laptop only run it if your machine meets the required PC Specs.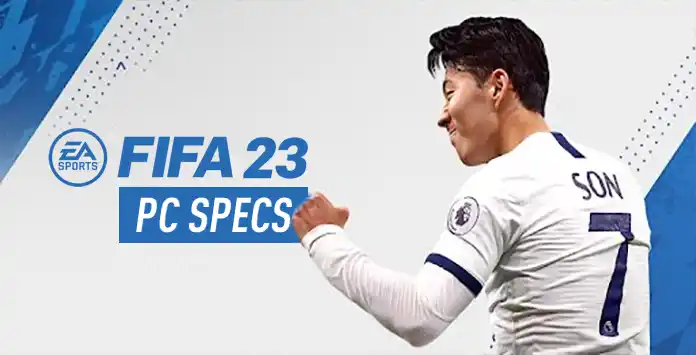 FIFA 23 PC Specs
Almost all commercial software programs include a list of 'System Requirements,' and FIFA 23 is no exception. These are the RAM, CPU speed, and Hard Disk space specs needed to install and run the
game
. There are usually two lists: the 'minimum' and the 'recommended' requirements. As long as your system is at or above the recommended requirements, you are probably fine, and you can play FIFA 23 on your machine without any problem. On the other hand, if you only meet the minimum requirements, it may not run as fast as it could.
If you plan to play FIFA 23 on your PC or laptop, you should first check if your machine meets at least the minimum requirements, especially now that the PC version is
next-gen
. Below are the FIFA 23 PC specs you should take into consideration.
System Requirements
Minimum and Recommended PC Specs to run FIFA 23.
Operating System
System software that manages computer hardware, software resources, and provides common services for computer programs
Minimum: 64-bit Windows 10
Recommended: 64-bit Windows 10
Graphic Card
Piece of computer hardware that produces the image you see on a monitor. It can be integrated within the motherboard or be added on as an extension card.
Minimum (AMD): Radeon RX 570 or Equivalent
Minimum (NVIDIA): GeForce GTX 1050Ti or Equivalent
Recommended (AMD): Radeon RX 5600 XT or Equivalent
Recommended (NVIDIA): GeForce GTX 1660 or Equivalent
Processor
Hardware that processes all system operations. It is the heart of your computer, and directly determines the raw speed of your system.
Minimum (AMD): Ryzen 5 1600 or Equivalent
Minimum (Intel): Core i5-6600k or Equivalent
Recommended (AMD): Ryzen 7 2700X or Equivalent
Recommended (Intel): Core i7-6700 or Equivalent
Memory
Hardware that accesses information you are currently using. The more RAM (or memory) your computer has, the more things it can have open at once, and the less time the processor has to spend moving things in and out of RAM as it needs them.
Minimum: 8 GB
Recommended: 12 GB
Hard Drive
Hardware that stores data, programs and information.
Minimum / Recommended: 100 GB
Online Connection
Connection provided by an Internet Service Provider that enables individual computers or other hardware components to exchange Data over the public Internet.
Minimum / Recommended: Broadband Internet
DirectX
API for creating and managing graphic images and multimedia effects in applications.
Minimum / Recommended: Version 12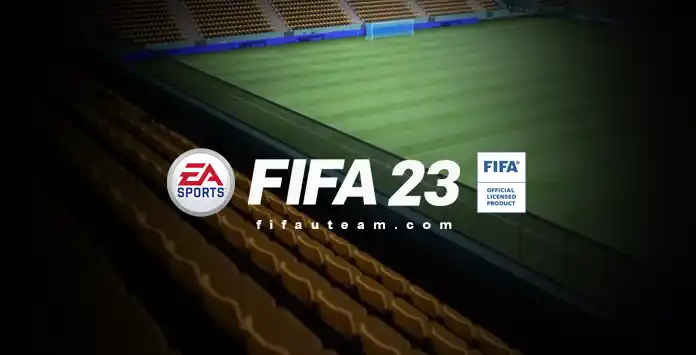 How to Run FIFA 23
Suppose your machine is not good enough to run FIFA 23. In that case, you have two options: lower your screen resolution from 1080p to reach a stable 30FPS and adjust other in-game graphic settings to further improve your minimum performance, or upgrade parts of your computer.
RAM is usually the easiest thing to add, but there are different types of RAM, so matching your system properly is important. A hard drive can be replaced with a larger one, but you will need to get the data off your old hard drive and onto the new one. The CPU is often more difficult to upgrade because it has certain dependencies on the motherboard and other components.
Those who want to play FIFA 23 on Stadia, PlayStation, or Xbox don't have to worry about the system requirements because the game was built specifically for these platforms.
How to Check the PC Requirements
Follow these methods if you don't know how to check the PC specs.
Check Your Computer System's Specifications Yourself
If you have a decent knowledge about your machine, you can check yourself its specifications and compare with the game system requirements.
Open the Start menu or a Windows Explorer window;
Right click 'Computer';
Click on the Properties option at the bottom of the pull down menu – this will open a window with details about your operating system, processor, and memory (RAM);
Compare your specifications with the FIFA 23 PC specs. As long as your computer meets the minimum requirements, it can run FIFA 23 on modest settings. However, the recommended specifications will give you the best experience.
Use a Third-Party Software
FIFA 23 is featured on System Requirements Lab's Can You RUN It? page. Follow the link to have the page automatically check your computer specs. Note that FIFA U Team does not own or operate System Requirements Lab's Can You RUN It page and any use of it will be done at your own risk, nor will we able to affect any changes to their page or system.
Go to Can You Run It? page;
Write 'FIFA 23' in the first box;;
Click in the 'Can You Run It?' blue button;
Download the desktop app;
Run It and follow the instructions.
Frequently Asked Questions