EA Play Members have access to free monthly offers for FIFA 23.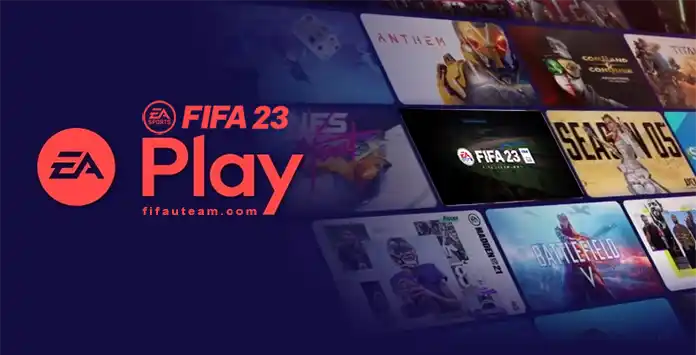 FIFA 23 Rewards
EA Play is a paid subscription program that gives access to 10% discount on EA digital purchases, early access to a selection of EA games, free unlimited access to a selection of games and access to exclusive in-game rewards.
New FIFA offers are also available
every month
for EA Play members. All you need to do is to play FIFA 23 using an account with an active EA Play subscription.
To claim your rewards you just need to log in into FIFA 23 with your EA Play account. In the case of FUT, for example, your rewards will be waiting for you on the FUT Store, under [My Packs].
Frequently Asked Questions
To receive the FIFA 23 EA Play rewards, you must sign in with your EA Play account and go to FIFA 23. Your FUT rewards will be available under [My Packs] in the FUT Store.
New offers are released every month. Check this page to know the exact dates.
FIFA 23 rewards for EA Play members include:
FUT XP Boosts every season;
Monthly FUT Stadium customisation Items;
VOLTA Coins and Apparel Items every season in VOLTA FOOTBALL and Pro Clubs.