The FIFA 23 soundtrack features 125 tracks by more than 100 artist from 27 different countries.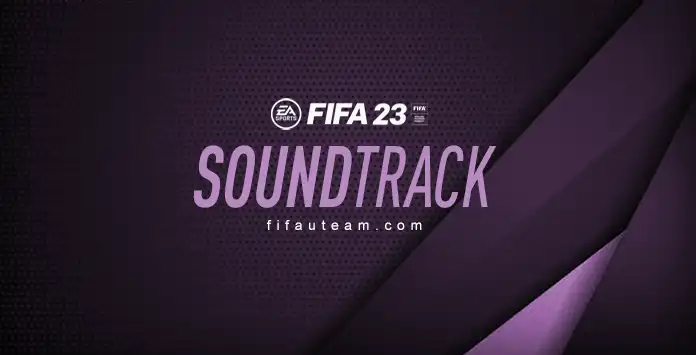 FIFA 23 Soundtrack
For over twenty years, the FIFA OST has acted as a cultural mirror, elevating the game for millions of players. Designed to trigger emotion through a bold blend of genres, it breaks ground every year and drives worldwide culture. More than just a top international destination for new music, it is a collective energy that ignites the year. Artists recognize this, coveting spots on the soundtrack that will take their careers to the next level.
Fans know it, too, as every annual soundtrack is as anticipated as the game release itself. As a result, it has an immediate impact on the world around them. If music is a feeling, then FIFA is one true globally shared celebration. The FIFA 23 soundtrack, featuring more than 100 artists, enables millions of fans worldwide to discover new music they might have never heard otherwise.
Global Playlist
So far, only three songs were revealed. We will keep upding this list as soon as more songs are known.
Artist / Song
ODESZA
Behind the Sun
moa moa
Drive
Ibeyi feat. Pa Salieu
Made of Gold
Artist
Song
Artist
Song
Artist
Song
Artist
Song
Click to pop up the respective song on Youtube or Spotify
Soundtrack Release Date
FIFA sountrack release dates from previous years.
Video Game
Release Date
FIFA 23
19/09/2022

Mon

FIFA 22
20/09/2021

Mon

FIFA 21
28/09/2020

Mon

FIFA 20
13/09/2019

Fri

FIFA 19
31/06/2016

Fri

FIFA 18
13/09/2017

Wed

FIFA 17
12/09/2016

Mon

FIFA 16
10/09/2015

Thu

FIFA 15
16/09/2014

Tue

FIFA 14
17/09/2013

Tue

FIFA 13
06/09/2012

Thu

FIFA 12
12/09/2011

Mon

FIFA 23 sountrack release date is estimated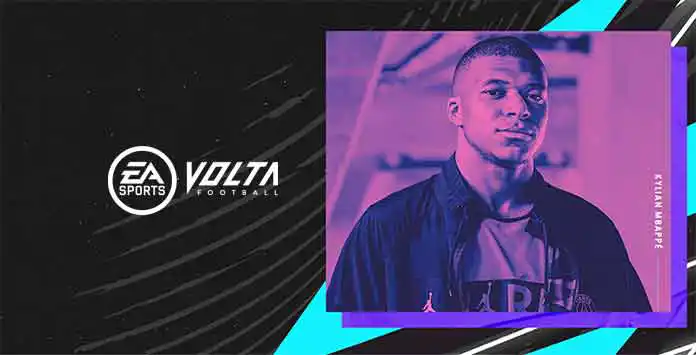 VOLTA Soundtrack
Released for the first time in FIFA 20, the VOLTA soundtrack drives street action with the latest and greatest in grime, electronic, and hip-hop. The sound of VOLTA FOOTBALL is found under buzzing street lights in neighborhoods from Lagos and São Paulo to Los Angeles and Rome. Its gritty underground vibe can be felt in the scuttling trainers on a packed dirt lot or hot concrete playground. Anywhere players can express their style, the soundtrack will be the amped-up underscore to all the action.
As is usual, the VOLTA track list in FIFA 23 is larger than the one from the original soundtrack. However, remember that you can listen to it while playing other game modes, such as FIFA Ultimate Team, Pro Clubs, Online Seasons and Career Mode, by changing the in-game settings.
VOLTA Playlist
Since the official soundtrack wasn't announced yet, we will populate this list with a selection of the best FIFA soundtrack songs ever.
Artist / Song
Blur
Song 2
Gorillaz
19-2000 Soulchild Remix
Kasabian
Club Foot
The Streets
Fit but you Know It
Bloc Party
Helicopter
Radiohead
Myxomatosis
Blue Monday
New Order
Click to pop up the respective song on Youtube or Spotify
Frequently Asked Questions
When is the FIFA 23 soundtrack out?
September 19, 2022.
Who will be in the FIFA 23 soundtrack?
The official announcement is only made in September but many of the songs feature in the
Beta
.
What is the difference between global and VOLTA OST?
The global soundtrack features massive new music from established artists and hot newcomers, while the VOLTA FOOTBALL soundtrack drives street action with the latest and greatest in grime, electronic and hip-hop.
How do I get songs on FIFA 23?
You can listen to all FIFA 23 music songs on this page for free just by clicking on the play icon.
How do I turn on VOLTA trax in FIFA 23?
To make VOLTA songs available in other games modes, follow these steps:
From the main FIFA 23 screen, go to 'Customise' and then 'Volta Trax';
Press 'Turn All On';
Go back to 'Settings' and then 'Audio';
Turn on the option 'VOLTA TRAX Across All Menus'.
How do I skip songs from FIFA 23?
If you want to disable on or more songs, follow these steps:
From the main FIFA 23 screen, go to 'Customise' and then 'EA Trax';
Unmark the song you want to remove from the playlist;
Repeat the process for VOLTA songs going to 'VOLTA Trax'.
Can I add my own music to FIFA 23?
No, but you can submit it to EA. Before going down this route, ensure the music you send is of high quality and has a 'FIFA feel'.
Can I playFIFA songs while streaming?
No. If you want to share footage of your gameplay online, you may need to disable the in-game music to avoid copyright issues.
Open the pause menu;
Go to 'Options';
Select 'Audio';
Set the 'Play Copyright Music' setting to Off.
How do I play Spotify while playing FIFA 23?
Simply press Windows+G, click the widget icon beside the clock, select Spotify in the drop-down menu, and log into your account on the pop-up window. By doing so, you'll get a Spotify widget if you open the game bar while playing, and you don't need to exit full-screen mode to control it.
How can I get a soundtrack artist kit?
They are free and available for all those who pre-order FIFA 23.
What are the most popular FIFA songs ever?
'Song 2′ by Blur, '19-2000' by Gorillaz, 'Club Foot' by Kasabian, 'Fit but you know it' by The Streets, 'Helicopter' by Bloc Party, 'Myxomatosis' by Radiohead and 'Blue Monday' by New Order are some of the most popular songs of the FIFA history.