FIFA 23 Squad Battles is a single player game mode where you take on other squads from the FUT community.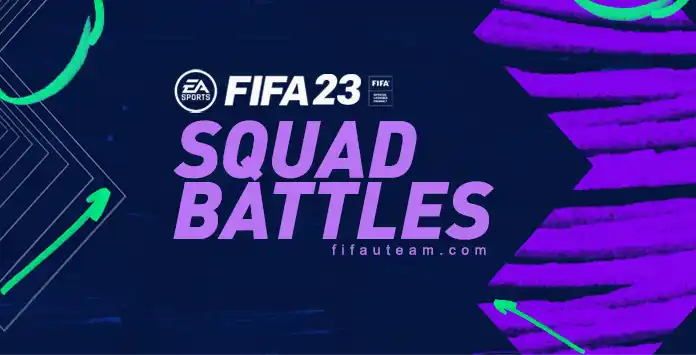 Squad Battles Explained
Squad Battles is a single-player (or co-op) mode within FIFA 23 Ultimate Team that allows you to challenge CPU AI-controlled squads owned by genuine players around the world.
Each week in FIFA 23 Squad Battles is an entirely different competition. On each campaign, you play up to 42 matches against
AI opponents
, including a pair of special squads: one based on football players, pro FIFA players, and celebrities picks; another based on the current Team of the Week.
During the weekly campaign, you are presented with new lists of four opponents. You can refresh the lists up to ten times. After that, your matches are unranked, and no rewards are given for those matches.
By playing Squad Battles matches, you earn FUT Coins and Battles Points. These points are used to determine your Rank in the weekly competition. The criteria for each Rank are based on all the player's results who are taking part in a Squad Battles event. Each Rank can only hold a
certain percentage
of the players competing during the current week.
You reach a specific rank and get the correspondent rewards based on how many points you earnes compared to the other players. They are usually coins, packs, and cosmetic items, distributed every Sunday morning.
You can set the difficulty for each opposing squad before you play, and the harder the difficulty, the more points you earn. To get the highest Rank, you need to earn more Battle Points than all other players in the weekly competition.
Frequently Asked Questions