Released in 1993 by Electronic Arts under the EA Sports label, FIFA was like a magical token for football fans. The game would be the key that unlocks the door to a genuine experience. By playing this, you would have the chance to bring that atmosphere in your own home. The game received very good reviews and shortly become the most appreciated football game.
Since its release, it improved a lot and, every year, the developers added new features such as new teams, new players or other characteristics that would make your gameplay amazing. As you might know, last year in September, FIFA 2019 was released. The game comes with new additions, a wonderful soundtrack and visuals that will help you enjoy the atmosphere of diverse championships in your own living room. Starting with 2004, an international competition takes place every year and it determines who is the best FIFA player. For some, it might be a waste of money and time but for those who polished their skills over the years, it's the perfect opportunity to prove them. When you enter a tournament with a big prize, you do all you can to prove your value and win. This means that you need to have some skills, confidence in your gameplay, and a little bit of luck.
FIFA eWorld Cup 2019 is the biggest event when it comes to sports games. Even though you're going to watch it or participate in it, you will definitely be able to feel the adrenaline floating in the air. Besides the fact that these competitions can leave a significant mark on the player, it can help them reach success in just a few moments. Imagine yourself in front of a high-tech screen, holding the joystick, and catching one last breath before pressing START. It can be an overwhelming feeling but this competition is created to recognise the best from the best.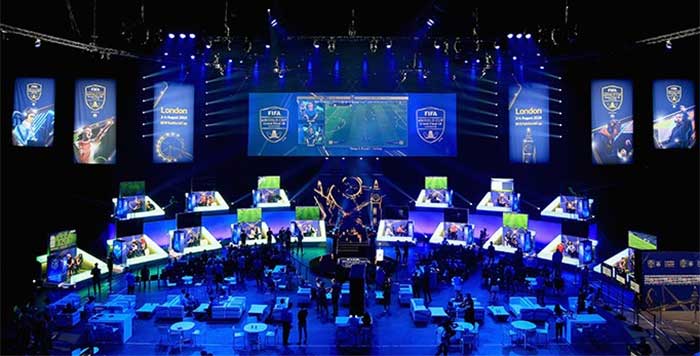 A number of 32 players compete for the biggest prize of all time – the title of FIFA eWorld Cup champion. Before reaching the ultimate stage of the competition, the players need to go through some qualification rounds. The top 60 competitors on the final EA Sports FIFA 2019 Global Series will qualify for the Play-offs and after that, the Grand Final that will take place between 19th of July and 19th of August will determine who the champion is. Before reaching the final, you must know that the event contains qualification stages such as:
?️ 18th November 2018-19th April: FUT Champions Cup;
?️ 19th February- 19th April: FIFA eClub World Cup;
?️ 18th December 2018- 19th May: Licensed Qualifier;
?️ 18th of November 2018- 19th April: Champions CUP FIFA Online.
The Play-offs will take place on 19th July and, starting from that moment, the pressure will become real because the most valuable players will compete against each other. Besides the fact that the winner will be rewarded with an impressive amount of cash, this title also comes with an exclusive invitation to the Best FIFA Football Awards. Can you imagine how life-changing this experience is?
Grab some popcorn and your comfortable chair and get ready to witness matches that will leave you speechless!