We love FIFA. You know that. The FIFA Dev Team should feel proud of their hard work. However, year after year they also deliver a game with a lot of glitches, bugs and errors. No one is perfect but some of these fails look too unreal to be true. Because we believe this should not ever be forgotten, we have compiled on this FIFA Glitch History the ten biggest of the FIFA history.
FIFA Glitch History – Top 10 Glitches, Bugs, Errors and Hacks
The biggest glitches of the FIFA history
Along all these years, thousands of bugs were discovered in FIFA videogames. You probably had seen on YouTube players moving their legs in an impossible way or you may remember to not be able to save custom tactics. However, some glitches had more impact than others. We bring to you the ten biggest ones.


10 15 MILLION COINS GLITCH
FIFA 13 FIFA 14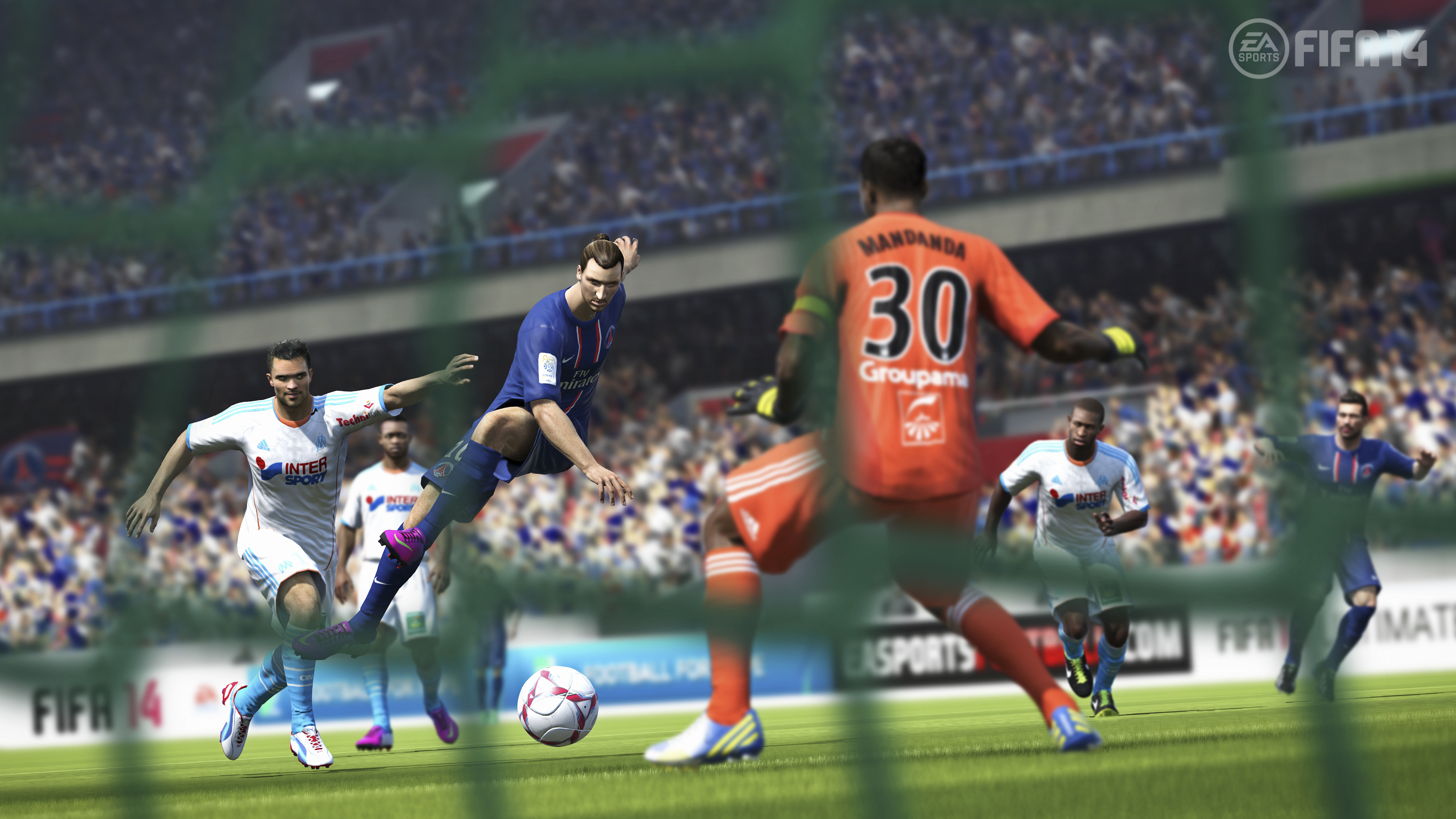 Let's start by an easy one. A few cards on the FUT 14 transfer market were sold by more than 15 million coins, which was more than the maximum price allowed. However, some people managed to. How? They used third-party applications which hadn't this limit, and since the server wouldn't verify the information, that was allowed to happen. Until that moment, 15M was the highest amount paid for a player in Ultimate Team history. In fact, it also happened by mistake, since EA rewarded Joey Barton with his unique own 95 rated item but forgot to make it untradeable. What can guess what happened next, right?



09 RED CARDS GLITCH
FIFA 16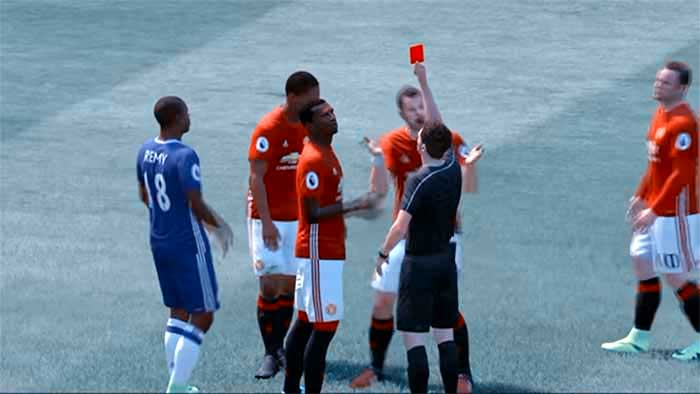 As you know, when a player is sent off, he gets suspended for one match. You have to send him to the reserves and pick another one to replace him in the starting eleven. However, in FIFA 16 there was a glitch that allowed you to use him in the following match. All you had to do was send him to the reserves and close the application as soon as the game started to search an opponent. This trick worked very fine in any FUT game mode.



08 DAILY GIFTS GLITCH
FIFA 13 FIFA 14 FIFA 15


Not many people know this one maybe because it only worked on web app. Do you know those daily gifts that Electronic Arts releases every time a new FIFA title is out? Well, a few years ago they were released several times along the year and the best part is that you could choose your reward. Most of the times, you were rewarded with a bronze or silver gift pack but refreshing your browser you would get another reward. If you had luck, you could get 5,000 coins. It was possible to accumulate up to five rewards in single day! This glitch was a great help for who was start playing for the first time and needed a few coins to buy the first players.


07 SUPER PLAYERS GLITCH
FIFA 11 FIFA 12


This was a brilliant old trick that allowed you to improve any non-day 1 card in a permanent way. Yes, you read it well: permanent way. It worked well with IFs, special and also upgraded items. All you had to do was to apply training cards up to three players and put them on the bench. Once the match started, you needed to pause it and put them in. The rest of the story is… magic. You were supposed to apply the +10 item for all stats since they kept the new stats forever. Incredible, right? Well, we haven't told you yet that this worked also for their fitness, contracts and morale condition. You no longer had to be worried if they were happy or not, buy a fitness squad or go to the market to purchase contract items. They were also immune to injuries and could not be sent off. It was almost like be in heaven!


06 LOAN LEGENDS GLITCH
FIFA 15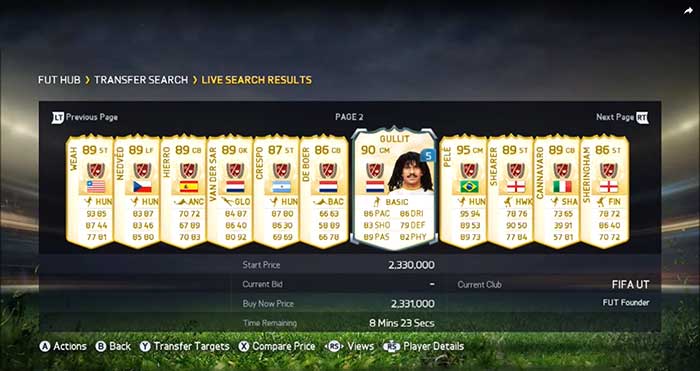 Loan players for Ultimate Team were introduced for the first time ever in FIFA 15. Several (very) lucky XBox FUT fans were scheduled to be gifted an Loan Legend item as part of a special promotion that was running in Asia Pacific region. However, due to an error, these items could be sold in the transfer market just like any other card. As soon as EA realized what they did, they have announced that they wouldn't remove them from the game, remaining in FUT clubs and the Transfer Market until their loan contracts end. The problem here is that most of the community didn't have any idea about the meaning of the blue rectangle on their cards and thought they were normal legends cards. Can you imagine what happened? Yes, they were sold by million of coins and players only had buyers only had the chance to play a few matches with them (in some cases, they were sold running out of contracts!). EA tried to minimize the loss rewarding those players with some packs but very few for all the damage they had. Tottaly unacceptable.


05 COINS BOOST GLITCH
FIFA 14


Have you ever asked to yourself why it is not possible to offer the FUT Coin Reward Boost to your friends? It's the only item from the EASFC Catalogue that is not available at half price. Well, there is a reason for that. In FIFA 14 Ultimate Team, just two days after the game release date, a group of players found a way to get unlimited coin boosts at the end of each match, creating hundreds of accounts. EA removed the item from the catalogue for almost five months, while they "investigate an issue that affected the FUT economy" and the option to send it to a friend no longer was restored.


04 COIN SELLERS & BOTS
FIFA 15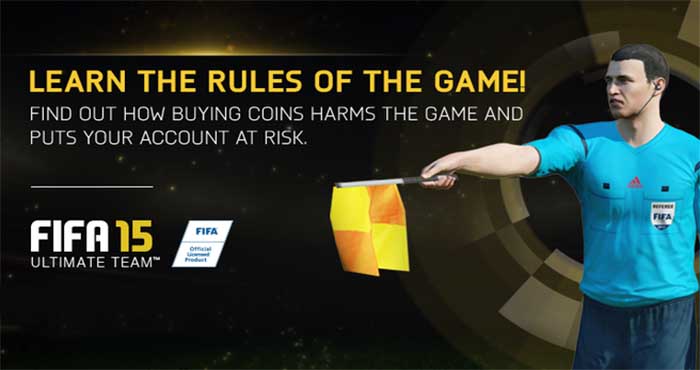 FIFA 15 was a completely disaster. If you think we will blame coin sellers for that, then you are wrong. The problem here was the way how EA fought them. It all started on FIFA 14, when EA decided to turned off the web app in order to stop autobuyers. However, they forgot to do the same to the companion app, meaning that they took the Web App away from the community for nothing. When FIFA 15 came out, they introduced Price Ranges and took off the seller's club name on live auctions. However, the biggest measure was taken when they have deactivated the market transfer (again!) for both apps until FIFA 16. Yes, it may look unreal but the best way EA found to make things harder to coin sellers was closing the transfer market for 243 days! They did it while the season was running, what was a total disrespect for the community. EA has the responsibility to hand the customer a product that functions. And they ought to take the right measures within the right timings to make sure that happens. If they considered the autobuyers and coin sellers the ones to blame, then they had to act accordingly without this meaning negative effects on the player's game experience. We don't even needed to know what they've gone, as long as we would be able to play in the same conditions as those that were promised us when we bought it. Which wasn't the case.


03 FITNESS GLITCH
FIFA 11 FIFA 12 FIFA 13 FIFA 14 FIFA 15 FIFA 16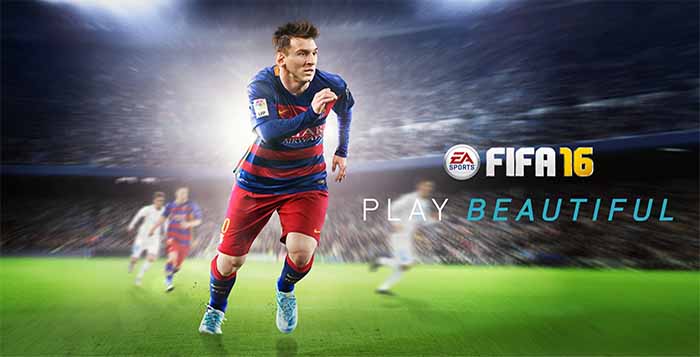 Fitness was broken in so many ways. If you are a experienced FUT player, you probably have noticed that, in the past, players were not getting tired as the game progresses towards the end. However, the most popular bug had to do with the fitness of non-day 1 players. Discovered a few months before FIFA 17 goes out, the Fitness Glitch was based in the fact that IF, transfers, UP, TOTS, TOTY and MOTM cards always had fitness 99 at the start of every match. In other words, those players didn't need to get a rest and were always available to play at their best shape.


02 COIN FARMING
FIFA 13 FIFA 14 FIFA 15


This one was HUGE! A few years ago, a group of hackers had access to a pirated copy of FIFA 14 and created a tool for mining FIFA coins. They allegedly reverse-engineered the FIFA video game before working out a "cheat" that allowed them to fake the competition of thousands of FIFA matches within a matter of seconds, triggering an unearned payment of FIFA coins. The group began running the scam through a modified video game console before graduating to use of a cloud computing-based system. There bots were programmed to start offline season matches and interrupt them with a disconnection. At the end of each one of these games a package was sent to EA containing information concerning what the servers was supposed to do. In case of a disconnection, the server should act not giving the coin reward and establishing a DNF loss. However, these bots were designed to intercept the packages changing the information inside in order for the coin reward to be granted. Applied to hundreds of accounts, these bots could generate a very considerable daily amount of coins. That's why you could see accounts that were created recently on the match coins leader boards with an absurd amount of victories that wouldn't be possible even if they have played 24/7. Coins were not intended to have a real-world value outside of the game's ecosystem but hackers used third-party virtual currency markets to convert their unlimited coins into real money, strongly affecting the prices on the transfer market. The scam ran from sometime in 2013 until mid-September 2015, when the FBI raided the suspects' homes. On that time they had made more than $16 million in coins. Anthony Clark, the head of this four men group, has putted an end to his life a few years later.


01 CHEMISTRY GLITCH
FIFA 11 FIFA 12 FIFA 13 FIFA 14 FIFA 15 FIFA 16


The ChemGate was, in our opinion, the darkest page of the FUT history. It was discovered by the FIFA community and fixed by EA a few weeks later. If you don't know what it is, we will explain it to you. As you know, a player featuring individual chemistry 10, will get the highest improvement possible – 6 chevrons – on the stats boosted by the chemistry style applied to him. However, thanks to this glitch, all non-day 1 items were always receiving 0 chevrons, meaning that they were not receiving any chemistry boost. In other words, chemistry was broken and they were always assuming chemistry 4 while on the pitch. 'OK, I see. But why are you taken this so seriously?', you may ask. Well, because it can be seen as a fraud. As far as we know, this glitch was active from FIFA 13 to FIFA 16 (probably since FIFA 11 but we don't have a way to proove it because servers were already disconnected when the glitch were discovered). In all these years, many thousands of players spent money expecting to get players that were not as good as announced. In fact, all transfer cards were worse than the respective NIFs, the same happening to most of the TOTW, MOTM and Heroes items. How fair was to spend coins or FIFA Points to buy a player who got a winter upgrade but that in fact played worse than his lower rated version? We were impressed with the way how EA handle with the chemistry glitch but even more with the way how the community accepted the 'apologizes' from something so serious. Most of you may have forgot it, but we don't.