FIFA Mobile is played by millions of players around the world. Find out in this updated guide every single detail of the new FIFA Mobile New Season 2017/18 for iOS and Android devices.


FIFA MOBILE NEW SEASON
DESCRIPTION
NEW FEATURES
MODES
ULTIMATE TEAM BASCIS
CARRYOVER PROGRAM
CONTROL OPTIONS
ADDITIONAL INFORMATION
HOW TO DOWNLOAD
SCREENSHOTS
FAQ




FIFA Mobile New Season Description
How FIFA Mobile is shown to the world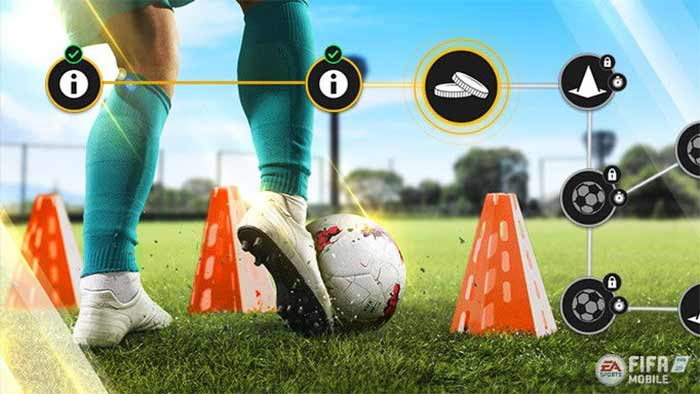 FIFA Mobile New Season 2017-18 is the new game update of the FIFA franchise for mobile devices.
FIFA Mobile has been reimagined to bring you the most authentic and exciting mobile soccer game you'll ever experience! Get a free Cristiano Ronaldo item to start building and managing your team. Train any player to superstar status, attack opponents, and keep coming back for daily content all season long. Plus, get into the game on the go with a download size of under 100 MB. Whether you're a savvy veteran or just starting out on the pitch, FIFA Mobile is your source for soccer. Here are the main features of this game:
☑️ Build your Ultimate Team
Develop the most competitive squad when you choose any 11 players from over 550 real teams, including stars from past and present, and train them to over 100 OVR. Add depth to your roster, manage your lineup on the fly, and quickly tweak tactics before every match. Make the right calls and watch your club become the Ultimate Team.
☑️ Attack to Win
Take on thrilling matches that drop you into your offensive possessions with VS Attack mode. This innovative level of competition kicks your game into high gear while you strive to dominate 90-second matches, climb the leaderboards, and earn seasonal rewards year-round.
☑️ Keep Up with Real-World Events
Stay connected to real-world soccer as it happens across the globe. Test your skills in single-player Campaign mode, then challenge yourself with uniquely themed Events where you can earn incredible prizes.
☑️ Join a League, Conquer the World
Participate in Leagues, a truly social experience that allows you to join forces and strive for glory with friends and gamers around the globe. Test your skills in inter-league championships, or take on the best gamers worldwide in League vs. League Tournaments to climb the leaderboards and prove your talent on the pitch.
New Features of the FIFA Mobile New Season
What's New on FIFA Mobile New Season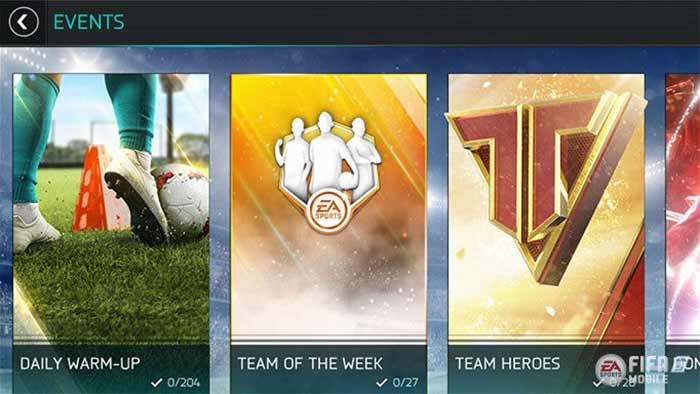 A brand new season of FIFA Mobile was released on November!
Here are some of the big new features that are coming to FIFA Mobile New Season 2017/18:
☑️ CAMPAIGN
Campaign is brand new single player experience coming to the new season of FIFA Mobile. Progress your way through Chapters inside of Campaign in order to obtain new Players and rewards! There will be many unique Campaigns available which will offer rewards. Completing Pre-Season Plans for Hazard, Pogba, Aurier, Macherano and De Rossi in Pre-Season will help you get a head start in Campaign when the new season launches.
☑️ TRAINING
In the new season of FIFA Mobile you'll have the opportunity to train Players. You'll be able to train any Bronze, Silver, Gold, Elite or Master when the new season comes! Build YOUR Ultimate Team! Complete the Pre-Season Plans for Oblak, Torres, Evra, Shaqiri in order to help your progress for Training when the new season begins.
☑️ TRAINING
Your favorite Live Events will be back in the new season of FIFA Mobile. Team of the Week, Domination, Scouting, Team Heroes and Daily Warm-up. Events will follow the format of Campaign in the new season of FIFA Mobile. Specific Live Events, Plans and the Store will be contained inside of the Events. Kick-off your progress in Events by completing the Pre-Season Plans for Kaká, Baines, Thiago, Van Persie, Nainggolan.
☑️ SKILL BOOSTS
Skill Boosts are the new season's version of Gamechangers in FIFA Mobile. Along with your ability to build YOUR Ultimate Team by Training players, each Skill Boost will help raise Player's OVR and stats. Like Training, each Skill Boost can also be improved! You can jump start your Skill Boosts progress in Pre-Season by completing Plans for David Luiz, Cavani, Srna, David Silva, Mkhitaryan.
Game Modes
How FIFA Mobile can be played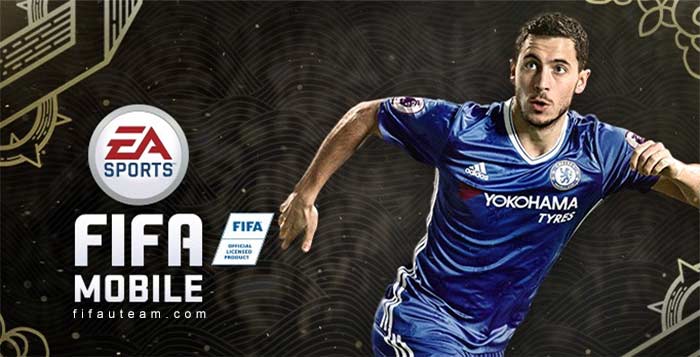 There are four game modes to be played in FIFA Mobile New Season: live events, leagues, season and attack mode.
Live Events
The world of football doesn't stop and FIFA Mobile reacts to the events happening around the world with cool in-game activities as part of the Live Events mode. Throughout the year, EA will also have a special pack offers, new player items, and a variety of Plans to complete that unlock extra content.
Be sure to take part in the different Live Event challenges which are available every day. Each Live Event include has its own requirements to complete. In one scenario, you may have to score a number of free-kick goals against a keeper and a wall of defenders. In another one, you may have to reach the goal without the defenders gaining possession of the ball. In addition to serving as a great way to learn the ins-and-outs of the game, successfully completing these challenges award you with coins and experience, and sometimes may also include packs or items to use to unlock extra content. There will be a variety of Live Events available to play every day, with new ones added to the game throughout the year. Certain Live Events will only be available on particular days and for a limited time, so be on the lookout for those as they may offer some special content not available at other times.
Leagues
FIFA Mobile offers a way to interact with other players by joining a League. Leagues are a great way to interact, compete in bracket-style tournaments and challenge other leagues for bragging rights and earn possible in-game rewards. The ability to join or create a League unlocks once you reach level 5 in FIFA Mobile's level system. Upon entering the League menu, you'll have four menu options to view: Join League, Championships, Tournaments, and Leaderboards.
To join or create a League, click Join League. Once there, you will be given a list of different leagues that are available to join. If looking to join a specific League, use the search functionality to find it. Joining a League requires the creator to accept each invitation, so there might be a delay to find out if the League Admin accepts or denies your request. You can only be a part of one League and each League can contain at most 32 members. If you want to create your own League, press the 'Create a League' button in the Join League menu. From there, you'll be required to choose a League Logo and to give your League a Name. If you want to target specific members to join your League, you can adjust the number of Fans, Level and/or Team Rating necessary to enroll. League admins can accept or reject invite requests and can look at other members' accomplishments. Once in a League, you can interact with other members by chatting in real-time. This is a great way to schedule matches, or to talk about the game and what's happening in the real world.
Season
Although EA hasn't included a Career Mode in the FIFA Mobile, they added a new Season Mode that gives players the ability to play out a Season schedule vs any of the 30+ Leagues in the game. Each match has a duration of 5-6 minutes.
Attack Mode
Attack mode is a turn-based mode only, no real-time play. Each match turns take about 75 seconds to complete.
Attack mode is a new game mode in FIFA Mobile. It is an asynchronous mode that pits your team against other user teams in a turn-based match. You take turns trying to score as many goals as possible in each half, with the on-pitch action focused entirely on Attacking. Every goal you score earns you fans, and the more fans you earn, the higher up the ranks you climb. This action-packed, turn-based match that pits you against other FIFA Mobile players from around the world have a strategic element, as you'll need to select your team's tactics before each match. Use either attack-heavy, defensive-minded, or a balanced approach in your turn. The tactic you decide to go with determines the formation available for you to use and what your opponent faces off against when it's their turn.
Ultimate Team Basics
What you need to know to manage your squad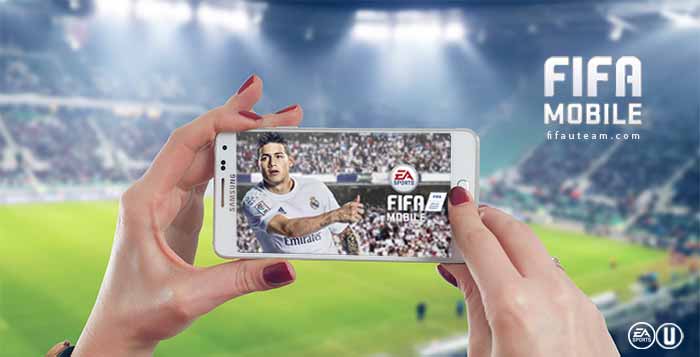 Here it is what you should know about how to manage your FUT squad.
Player's Cards
Building your Squad in FIFA Mobile requires players and there are a few ways of obtaining the necessary pieces. The first is opening Packs. FIFA Mobile offers multiple pack options to help build your squad. Additionally, fresh player items will be introduced all year-long based on the events of the real world. If a player has an incredible performance, the game will celebrate that with a new item.
FIFA Mobile features four different base-player items. The first three: Gold, Silver, and Bronze, are well-known in Ultimate Team™. The newest colored item is the Red-item types, which we call Elite items. Red colored items are high-rated player items and certain special items, such as those obtained when completing specific Plans. When looking for the best player items in FIFA Mobile, know that the red-colored items are the ones to watch for.
FUT Market
There are different ways to get player items to improve your squad. The first is by opening Packs either by using the coins you've earned or by purchasing them with FIFA Points. Another way to build a solid team is by completing Live Events or Plans. Some of the best items may only be obtained by completing specific Plans, so consider this option when deciding how your team should look like.
You can also get players by using the Market. In the Market, you'll find players and items of all kinds. Try to find low-priced items and sell them for a profit. Keep in mind that the game acts as an intermediary on all transactions. This ensures a level playing field and creates a fairer and fun marketplace for everyone.
Squad Building
FIFA Mobile features 16 different formations to choose from. Once you've picked the formation you want to use, the game will automatically take the 11 players necessary for it and that is the squad you'll play with. This allows you to quickly get into a game without the need to manually adjust your lineup to suit that formation. This also eliminates the need for contracts and other training items. It also means that you aren't penalized as chemistry based on player linking no longer applies. However, certain player items may feature boosts that may give other players on your team an advantage if they share the same traits (eg. play on the same club). There may also be players that grant bonuses to coins or experienced earned. Take that into consideration when deciding which players to keep versus the ones you use in completing Plans or sell on the Market.
Although players cannot play outside of the position assigned to their item, throughout the year, EA may release special positional change player items. Be on the lookout for players playing in different positions as they could be vital to the success of your club.
FIFA Mobile New Season Carryover program
What will and not will be reset

It is important to note that when the new season of FIFA Mobile is launched, EA will update the entire Player database with the current squads from the world of football and there will be a number of changes to your account:
✅ What will be reset
Your Team and all of the Players in it.
Coin Balances and Token Inventories.
VS Attack, Achievement, Plans and all other progressions.
❌ What will not be reset
Your FIFA Point balance.
Your League, although league progress such as league achievements will be reset.
Unlocked User Logos.
User Profile will be converted to a Legacy Profile and will reflect your final progress and records in the current Season of FIFA Mobile.
When the new season is launched you will receive a reward based on your final Team OVR. This reward will include FIFA Points, Players and Packs which will help give you a head start in the new season. The higher your Team OVR, the better reward you will get!
Control Options
Different ways to play FIFA Mobile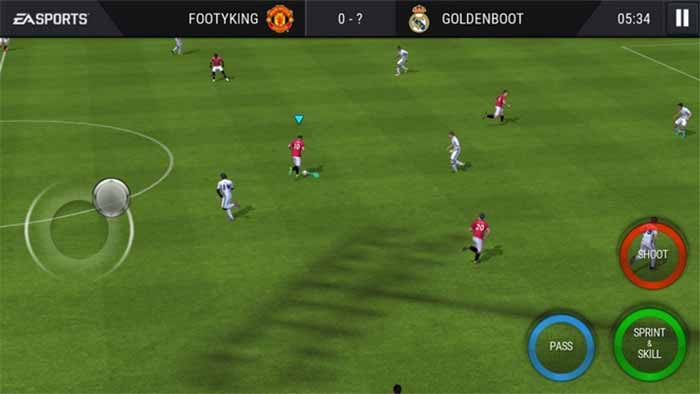 The key to making FIFA Mobile accessible to all on mobile is offering multiple control options. It doesn't matter if you're a hardcore mobile gamer or jumping into a game for the first time, the variable control schemes caters to everyone. FIFA 17 Mobile allows players to seamlessly transition from these three control schemes without having to stop a match. Use the virtual sticks to move your players around the pitch, then use gesture controls to make that curving shot or lobbed pass. Mix it up to find the control scheme that fits your preferred play style.
Auto Play
Build your team the way you want then let them go at it on their own with auto play. Your players will intelligently move, pass and/or shoot on their own. Best for those who want to manage their squad but not have to control them on the pitch.
Gesture Controls
Tap on teammates or open space to start passes, then swipe towards the goal to make them shoot. The faster you swipe, the more powerful your shot will be. And, you can try applying curl to the shot by swiping a curved line for even more control. The gesture controls take auto play one step further by giving you more control on the pitch.
Virtual Stick
But if you want complete control, then the virtual stick gives you that by simply touching the screen in-game to activate. You decide where your players go on the pitch and how much power goes into each pass or shot.
FIFA Mobile Additional Information
App Information


iOS version
Released: 01 November 2017 CONFIRMED
Version: 8.0.7.
Languages: English, Danish, Dutch, French, German, Indonesian, Italian, Japanese, Korean, Norwegian, Portuguese, Russian, Simplified Chinese, Spanish, Swedish, Traditional Chinese, Turkish
Developer: Electronic Arts
Price: Free
Compatibility: Requires iOS 8.0 or later. Compatible with iPhone, iPad, and iPod touch.

_________________
Android version
Released: 01 November 2017 CONFIRMED
Version: 1.0.0.
Languages: English, French, Italian, German, Spanish, Danish, Dutch, Norwegian, Swedish, Turkish, Russian, Mexican Spanish, Portuguese, Brazilian Portuguese, Indonesian, Traditional Chinese, Simplified Chinese, Korean & Japanese.
Developer: Electronic Arts
Price: Free
Compatibility: Android 4.1 and up

_________________
How to Download FIFA Mobile
Step by step instructions to download FIFA Mobile

Please make sure you have the required free space on your device.

iOS version
Method A
1) Click here;
2) Click in 'Download'.

Method B
1) Open your iTunes in your iOS device;
2) Search by 'FIFA Mobile' and download it.
_________________
Android version
Method A
1) Click here;
2) Click in 'Install'.

Method B
1) Open your Google Play in your Android device;
2) Search by 'FIFA Mobile' and download it.


_________________
FIFA Mobile 2.0 Screenshots
Official screenshots of the FIFA Mobile New Season

Here are the official screenshots: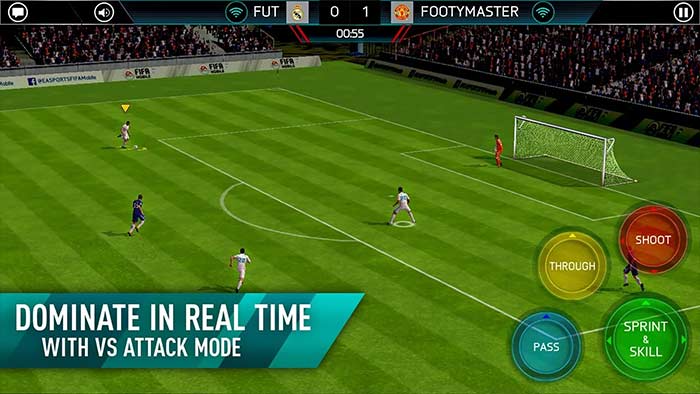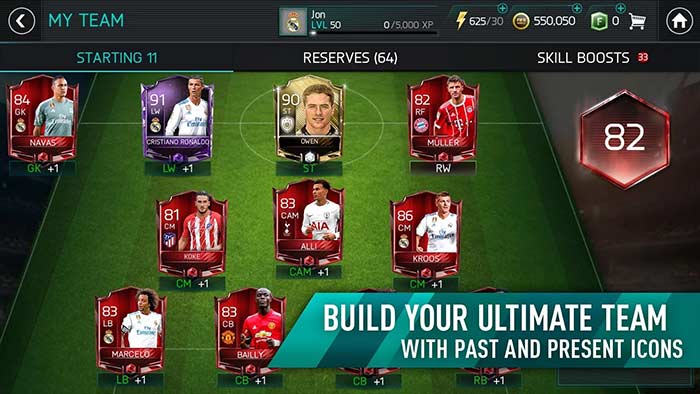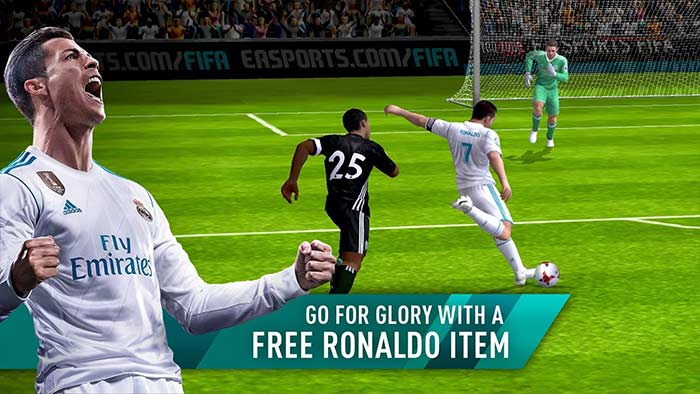 FIFA Mobile FAQ
The most common questions about the FIFA Mobile

Q: In which devices FIFA mobile works?
A: iOS and Android devices.
Q: Can I manage my FUT squad for consoles with FIFA Mobile?
A: No. You need to use the FIFA 18 Companion App.
Q: How can I buy FIFA points and packs for FIFA Mobile?
A: You can purchase points and packs by opening your Main Menu and tapping the 'Store' button. From there you can tap either the 'Points' or the 'Packs' button depending on what you would like to purchase. Tapping these buttons will then take you to their corresponding purchase menus.
– Purchasing Packs
In the Packs menu, you will be given the option to browse and select the type of pack you would like to purchase. You can also view information related to what the pack you currently have selected includes. Once you have decided on the pack you would like to purchase, tap the 'Buy' button.
– Purchasing Points
In the Points menu you will be able to view and purchase varying amounts of FIFA Points along with their purchase price. Once you have decided on your purchase, tap the corresponding button.
Q: It is possible to avoid my kids buy FIFA Points?
A: Yes. You may disable in-app purchasing using your device settings.
Q: Do I have to purchase FIFA points to buy packs?
A: FIFA points are not your only option when making a purchase in the store; you can also use the coins that you earn through playing the game. Once you have decided on your purchase and tapped the 'buy' button, you will be prompted to choose coins or FIFA points as a method of purchase. Please note that if you do not have sufficient coins to make the purchase, you will only be able to select the FIFA points purchase option.
Q: What is going to be reset in November?
A: When the new season launches, your team and players (except for the Now & Later Masters where an exclusive version will carry over), coin balance and token inventory, VS Attack, Achievements, Plans and all other progression will be reset.
Q: What will happen to my FIFA Points?
A: You will not lose your FIFA Points. Your FIFA Points will all transition across to the new season of FIFA Mobile.
Q: What about my League?
A: Your League and all the members will carry over into the new season so you won't have to search and try to find each other again when the new season kicks off.
Q: Will my current team count for anything in the new season?
A: The most important aspect to take away from the Pre-Season is that when the new season is launched you will receive a reward based on your final Team OVR. Every additional point to your OVR will give you bigger rewards in the new season. So no matter what happens, you'll receive rewards when the new season of FIFA Mobile is launched.
Q: What should I be doing in Pre-Season?
A: There is so much to get stuck into in Pre-Season! As mentioned above you'll have the opportunity to carry forward an exclusive version of Blue Star Hazard, VS Attack Masters or Top Transfer Neymar by upgrading them in Pre-Season. In addition, there are 22 new Player Items, allowing you to build an entire line-up of Pre-Season Masters.
Q: What should I do with my current Players and Tokens?
A: During Pre-Season, all players can be used in Plans. You should make sure that you use up your current players and tokens during this season of FIFA Mobile. As a reminder, don't forget to use your Tokens and Players in Pre-Season before the new season begins! You should make sure that you use your Tokens in the '100 Token Exchange' Plan or quick sell them!
Q: What does the Now & Later symbol mean?
A: During Pre-Season, if you complete any Pre-Season Master Plan that has the 'Now & Later' symbol on it, you'll receive a special Token that can be redeemed for rewards in the new season of FIFA Mobile giving you a head start on the competition.
Q: What is the Treasure Hunt?
A: The Treasure Hunt is a Pre-Season Plan where you are able to complete Plans by getting Treasure Tokens from the live events or packs. If you complete all 5 Plans you'll be able to receive a Reward that can be used in the new season of FIFA Mobile. You'll earn pieces of the Treasure Hunt by engaging in Events and Packs during the Pre-Season program.