FIFA Rosters is a website created originally for Career Mode players, but it now offers some really useful lists and tools for you to improve your FIFA 17 Ultimate Team experience. This service's notoriety was built mainly over the one tool that indicates how well a player can play in another position different to his original position. If you wish to know all about FIFA Rosters, be sure to read our independent review, the only one you'll find.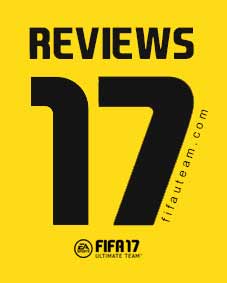 ✍ More Reviews
FIFA 17 Millionaire
FIFA Rosters
FIFA Gamers Pub
FIFA 17 Reviews is a new space that we're proud to present in our website.
Although we do already undoubtedly provide the best FIFA Ultimate Team content around the internet, the truth is that part of the community will only reach out to the best gaming experience once they use some other tools as a complement to our website. Our main objective here is exactly to serve you, the community, and for that reason we're starting these monthly reviews which will show you the newest products and services alongside unknown potential of the ones you already know.
Our team has been working daily for almost five years with subjects that are in some way related to this game. With the exception of databases, we're the website players come across the most when they want to know something about FIFA. It's about time we transmitted some of this accumulated knowledge to the community, analysing books, apps, websites and multiple services. All of that in order for your FIFA 17 game experience not to end here and be even more gratifying. We'll here publish completely independent reviews, advising or admonishing determined products and services according to their profile. We don't limit ourselves to just giving our opinion. We analyse everything and for everyone.





FIFA Rosters Review

What is FIFA Rosters
The FIFA Rosters project was created in August, 2015, and has been living at moderate anonymity since then, as suggests the fact that it only just now joined the list of the one million most visited websites in the world. The website, available in English, focuses on 'stat analysis for mislabeled players for Career Mode'.
However, the services offered by the website don't end here. It offers several tools for you to expand your Ultimate Team experience, such as lists of players and card generators.
FIFA 17 players on different positions
FIFA Rosters is worth basically its functionality that allows you to find out how well a player can adapt to a position that's not his original position. The game's database is integrated to the website so you can search for any player you want and immediately know his rating for each one of the fifteen positions.
You don't realise how that can be useful? We'll explain. Imagine you have a team based on the German league and you want a good CDM, but you don't know if Renato Sanches will be good for the job since he is originally a CM. If FIFA Rosters didn't exist, you'd have to buy him and test him out. In a few seconds you can see that he can actually play reasonably well not only on this position but also on any other position. Only except for the goalkeeper position.
But hold down the enthusiasm a bit. This tool is useful for career mode players but the way chemistry affects the players' performance makes it misfit for Ultimate Team. You might as well forget the thought of having Renato play as a centre back, and buy an actual good centre back instead.
For career mode fans, you can even search the page for your favourite team and know everything there is to know about it.
Other Tools
Right now FIFA Rosters offers three other tools to help expand your Ultimate Team experience: a pack opening simulator, to help lower your unceasing curiosity without having to spend fortunes; a team card matchup creator, to promote your fictional derbies; a FUT card creator, where you can create your own personalised card.
Player Lists
Another great functionality in the website are the player lists. In the good old FUTHead style, for example, each list corresponds to a determined criteria. It goes from the simplest lists, such as legends or OTW, to the most elaborated ones such as the Florenzi Club, reserved to players whose basic attributes are 75 or higher.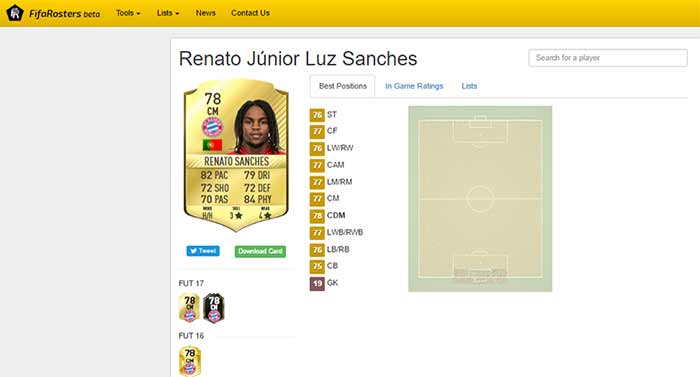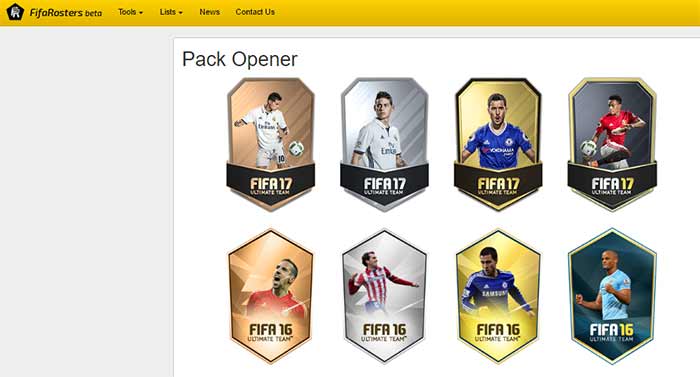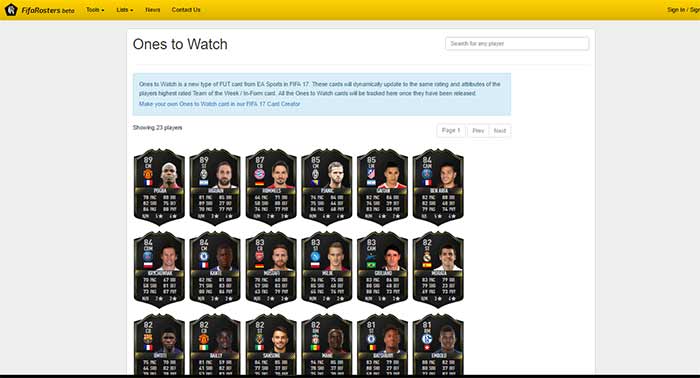 FIFA Rosters – Strong Points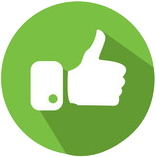 CARD CREATOR
How about creating your own card for it to be your internet identification? You just need an image or a gif of yours, then you may set the stats and info you want on your card. FIFA Rosters' card creating tool could do with some improvements, its biggest limitation is that you can only create FUT 16 or FUT 17 cards but, in a way, that's no more than a detail for there are some other nice functionalities available: you can load existing cards, calculate stats according to all the attributes or switch between different types of cards. Try creating a card and uploading it to Gravatar so you can see it as your profile picture here on FIFAUTeam.
TEAM CARD MATCHUP CREATION
In England, the December City against Arsenal warms up already. You may also live by anticipation a big matchup that's going to happen by giving it a poster of your own. Well, to be honest you don't need to do almost anything. Just go to the FIFA Rosters Team Card Matchup tool, choose teams, card types and unavailable players and the website will do the rest. Before you can even pronounce Błaszczykowski right, you'll have a beautiful match poster for yourself to use wherever you wish.
LAYOUT
FIFA Rosters has a clean layout of easy, intuitive navigation. We appreciate a website with a minimalist aspect, the designer's work in there was just wonderful. The colour choices are perfect, the images are appealing and the pages load fast. However, nothing's entirely perfect. Some publicity banners are positioned over the content and the player pages could be more well organised.
FIFA Rosters – Weak Points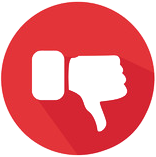 LACK OF UPDATES
Don't think FIFA Rosters doesn't work with FIFA 17. On the contrary. You can access the game's database and the new cards are available on most of their tools. The problem is that it's common to find FIFA 16 data mixed up with FIFA 17 with there being no distinction whatsoever, which, as you can imagine, takes away all the credibility of the information. Try, for example, creating a team card matchup between Manchester United and Sporting CP. It will feature Ibrahimovic, Pogba, Slimani and João Mário, whilst that shouldn't happen neither in FIFA 16, nor in FIFA 17. If you navigate through the player lists you'll also notice there's no frontier between one player and another. Several other content from the website lack frequent updates and, for a website older than a year, it's time to drop the 'Beta' reference and create new usage and privacy politics.
POSITIONS IN ULTIMATE TEAM
The website's strongest point is the possibility it gives us to know new positions where our players can play. However, that's also FIFA Rosters' negative point. Never is the user informed that these ratings are only valid for career mode. Someone with average Ultimate Team knowledge might figure that out for themselves, but the truth is the website induces the user into an error. Once FUT cards are used to identify the players, including IF cards, the creators of FIFA Rosters are misleading their followers. The subject isn't exactly that simple, so there should be something to explain in detail what is it that these ratings refer to.
PACK OPENER
Since we hate these kind of programs, we might be suspect to classify this tool as a negative point in the website. Like you, we do love opening packs and it's even better to do so not having to pay. The problem is that these pack openers have absolutely nothing to do with the real packs EA sell and they only demonstrate a deep knowledge of the game's mechanics. Try opening a 'real' pack and then use this tool as comparison. Completely different, right? Just like in any other app of this kind, the absence of card weights makes opening one of these packs as reliable as throwing a deck of cards up and hoping they fall in order. As if that wasn't enough, the packs' content is wrong and there isn't anything such as some sort of leaderboards to make us want to keep opening them.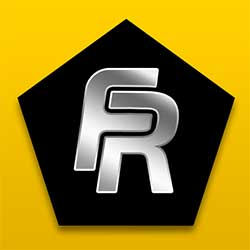 TECHNICAL INFORMATION
Name
FIFA Rosters
Official Website
fifarosters.com
Price
You can register if you want but the website is completely free
Release Date
August 2015
Included Tools
Pack Opener
Team Card Matchup
Search for a Player
Search for a Team
Out of Position
Create a Card
Lists
Vídeos

Final Analysis
FIFA Rosters is a project that emerged from a quite original idea and it shows itself very useful for any player. However, the frontier between career mode and Ultimate Team is poorly defined, lowering the credibility of a website that had great potential to be among everyone's favourites. Besides, the good professional look contrasts the amateurism in the whopping lack of updates. The card creator, one of the best you'll find on the internet, and the team card matchup creator, probably unique, are the two features that stand out as good exceptions. Not enough for a website that had everything to be a complete success…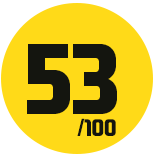 –