Every day we know new cases of successful FIFA Ultimate Team Phishing. If it happened to you, know the recommendations from EA Sports.
Phishing: What's That ?
Phishing is a way of tricking someone into giving up valuable information (like your account name and password) by landing on a fake website and entering in your account details.
To find out the main methods used for this illegal action, see our article about Play Safely.
I Was Phished: What Should I do?
If you believe you've entered your login info into a phishing site by accident, change your password right away. It's likely that your account has been compromised, but you may still have time to save it.
Then contact EA's customer service team immediately at https://support.ea.com, providing as much detail and evidence as you can. In particular, they will need accurate details of what items you have lost, plus a date and a time of when you lost them. But not only. The ideal is that you gather the following information:
– Email address
– Your account name (Xbox Gamertag, PSN ID or account name)
– Which platform are you using (Xbox, PS3, PC)?
– Type of request (Compromised account; Failed auction; Failed to grant reward; Failed store / marketplace purchase)
– How many coins or players did you lose?
– The names of any players lost
– Approximate date/time of event.
FIFA Ultimate Team Phishing By Email
If you receive a phishing email message, don't panic. Your account has not been compromised. All the scammer has is your email address, which can be relatively easy to find. Scammers duplicate the images and text from an official EA email in the same way they copy websites. If you receive a suspicious looking email, check who the sender is, as well as where the links in the email are taking you. Some things to be aware of with phishing emails:
Names are easy to obtain—phishers will almost always use these in emails;
Other links or elements in the email will actually take you to the real site, but the "click here" or "login" link will always be to a fake site;
When clicking on links in emails, be sure it is directing you to the same place that was advertised;
The only time EA will contact you through email regarding your account is if you have forgotten your password and you make a request to have it changed.
How to Report a Phishing Website
EA are continually taking action against phishing sites as we are made aware of them. They are also taking strong, prompt action against any users attempting to scam others using these sites or any other scams.
Please let them know about phishing sites by visiting https://support.ea.com. Login on the right and click Contact Us.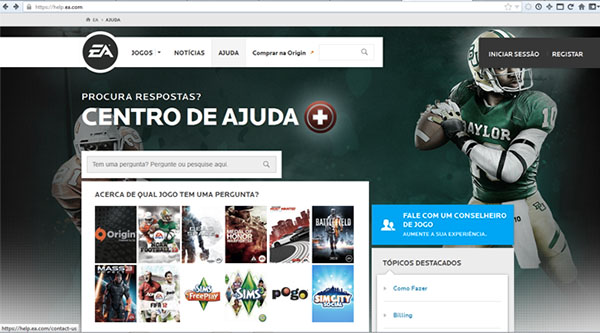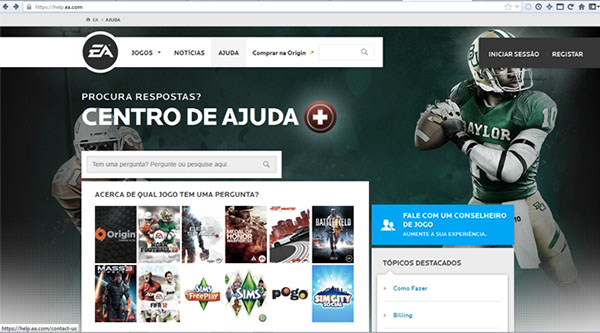 This article was based on Safety Recommendations of EA Sports.
FIFA Ultimate Team: Play Safely!
FIFA Ultimate Team Phishing: Say No!