Ultimate Team is the most popular mode within EA Sports FIFA franchise. It has more than 12 million gamers worldwide. If you want to know more about FIFA 15 Ultimate Team keep reading. We will show you the new things and exciting features that will fill your gaming gossip knowledge. Welcome to the first FIFA 15 Ultimate Team ins and outs article.
First FIFA 15 Ultimate Team Details Explained
FIFA 15 Ultimate Team was improved with fresh features. Here they are the new additions announced by EA Sports:
Loan Players
Friendly Seasons
Concept Squads
Physical Attribute
More Legends
If you don't know what each one of these new features means, don't worry. We will explain it to you.
Loan Players
FIFA 15 Ultimate Team is all about giving you the chance to build, manage and play with the dream combination of your favourite players. Loan players this year helps you to do just that. Now you can try Messi out by signing him to your club on loan through the EA Sports Football Club Catalogue.
But he will not be the only one. In FUT 15 you'll be able to try out some of the most highly sought after players in the game right away by signing them to your club on loan. Sign loan players for the set amount of matches and use them wisely during their loan contract's duration to win a big Tournament Final or get the decisive win to clinch a Season Title.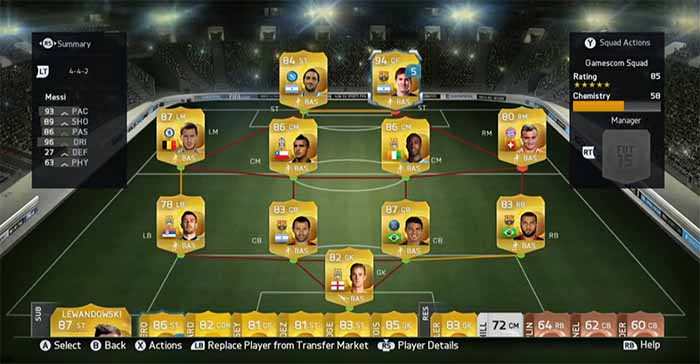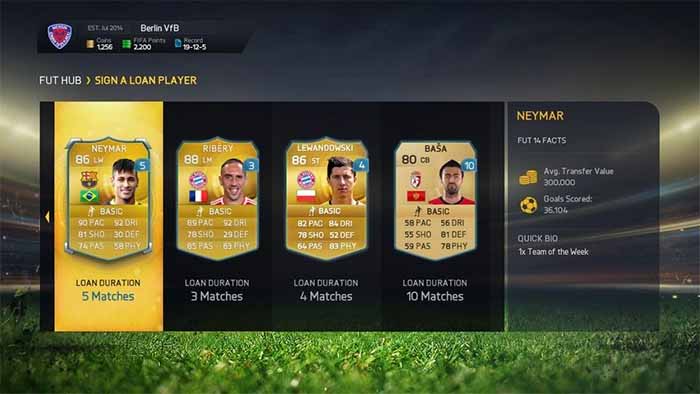 Loan Players Summary:
Loans are made through the EASFC Catalogue
You can have more than one player on loan in your club at the same time
You can only loan a player once
The better is the player, the shorter is his loan duration
During the season, will be added new loan players into the EASFC Catalogue
The remain loan duration is showed into a blue icon on the player's card
If a loan player remains on the subs or reserves, his loan duration keeps the same
You can use coins or EASFCC to redeem
Ultimate Edition Pre Order offers you the loan of Messi for 5 matches
Friendly Seasons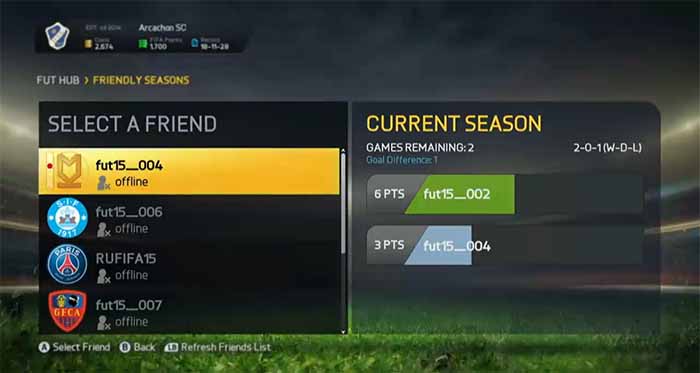 You can now play friendly seasons. Play with your friends, track your stats and share the results on your feed news. The new Friendly Seasons mode lets you challenge your friends in a 1 v 1 version of the fan favourite Seasons format. Win seasons to earn the current title holder position and the bragging rights that come with it.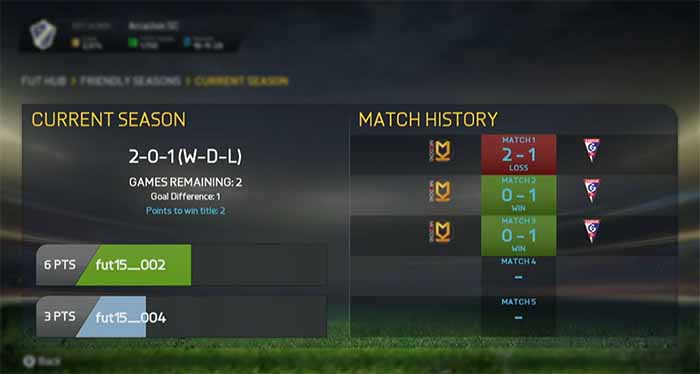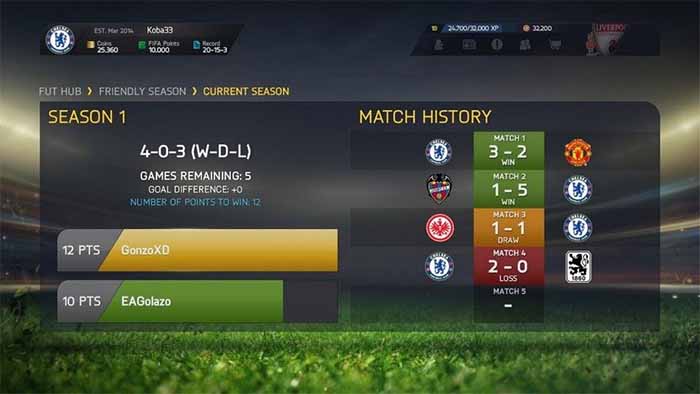 Friendly Seasons Summary:
Instead of single match friendlies you can now play a whole season with your friends
Each season is played against one single friend, not several friends
You can invite any of your friends that are in your list
You can track the progress on the Current Season menu
You can check the results of your 1 v 1 season on the match history screen
Concept Squads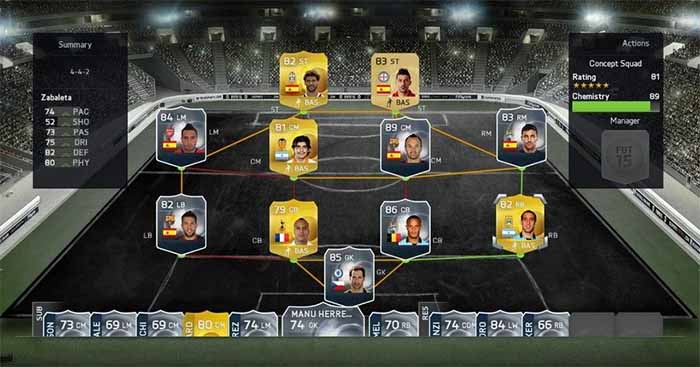 Forget the squad builders and databases. Now, EA Sports gives you the genuine in-game squad builder. Concept Squads is a powerful new squad planning tool that allows you to plan future squads using any FIFA 15 Ultimate Team player. Use Concept Squads to plan your next Transfer Market buys, find replacements for players, and test out different Chemistry combinations.
To build the team of our dreams is not easy. You have to imagine which players fit well on your squad and if they will get good chemistry links or not. Now, it is much easier since you can populate your squads with players you don't own to see how they fit. You can even go directly with a single click to the transfer market to buy the player you need. This is a great addition for sure.
Concept Squads Summary:
New feature that gives you access to in-game squad builders and databases
You can't play with this squad. It is just to planning
You have access to the full players database through the Concept Squad screen
You can test the chemistry of your future buys and the team's rating
You can copy squads from on line matches straight into concept squads
The players you don't own are showed in grey until you buy them
If you click in a player you don't own, it goes to the transfer market
Physical Attribute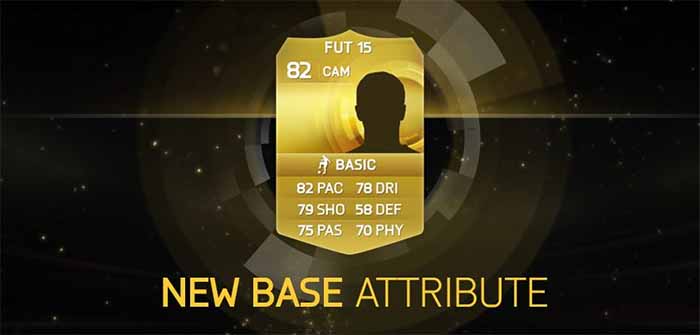 As you know, in previous FUT's there were six base attributes that featured on FUT player items: pace, shooting, passing, dribbling, defence and heading. In FIFA 15 Ultimate Team, heading will be replaced by a new base attribute: Physical (PHY).
PHY, which stands for "Physical", is a measure of key physical traits such as Strength, Stamina, and Jumping. PHY is important to FIFA 15 and FUT because it will help you determine a player's ability to win physical battles across the pitch and keep their fitness throughout. This also seems to mean that for the first time ever stamina will make part of Ultimate Team mode.
Although Heading was a great attribute to judge players by, PHY will have a more significant impact during a match. By paying attention to the players' PHY attribute you'll be better prepared to build your dream team in FUT 15 and beyond.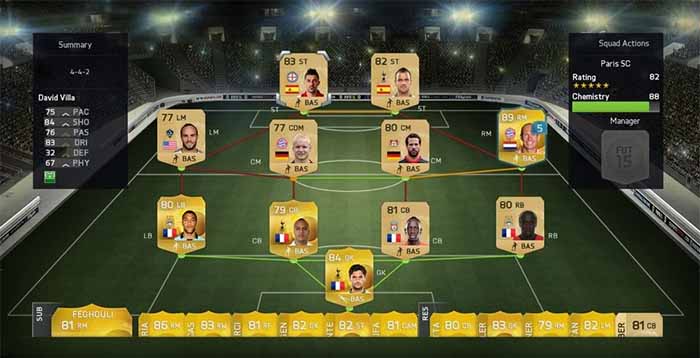 Physical Attribute Summary:
Physical (PHY) will replace Heading as a basic attribute on FUT players cards
Physical is a measure of key physical traits such as Strength, Stamina, and Jumping
Stamina will make its debut on Ultimate Team mode
FUT 15 will be slightly slower than previous FUT's
More Legends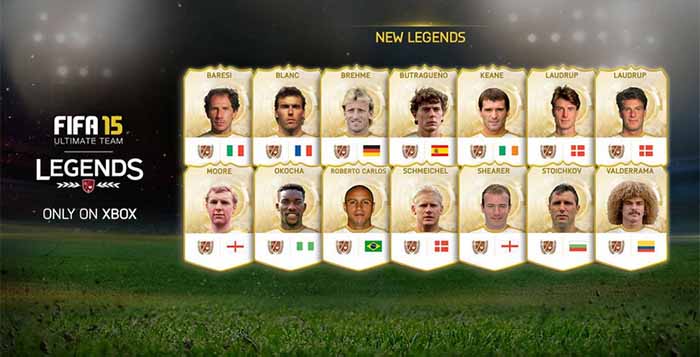 Achieve greatness on the pitch with the legends of the past and the stars of today!
One of the biggest additions in FIFA 14 Ultimate Team, were the legends cards, that made possible to play with the best players of football history. It was a huge success among the XBox community. So big, that Microsoft has extended the exclusivity deal for one more year.
On FIFA 15 Ultimate Team there are fifteen new Legends: Franz Beckenbauer, Sir Bobby Moore, Hristo Stoichkov, Carlos Valderrama, Alan Shearer, Peter Schmeichel,Roy Keane, Michael Laudrup, Brian Laudrup, Franco Baresi, Andreas Brehme, Roberto Carlos, Laurent Blanc, Emilio Butragueno and Jay Jay Okocha. You can now more about it here.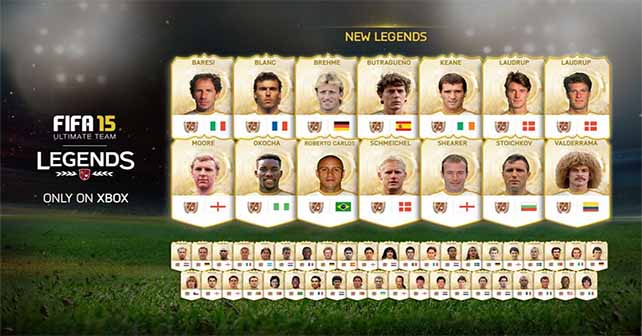 More Legends Summary:
Legends remains an exclusive content for Xbox 360 and XBox One
Romario will not be a Legend on FIFA 15 Ultimate Team
All other 41 Legends of FUT 14 will be part of FUT 15
There are fifteen new legends on FUT 15
Other New Features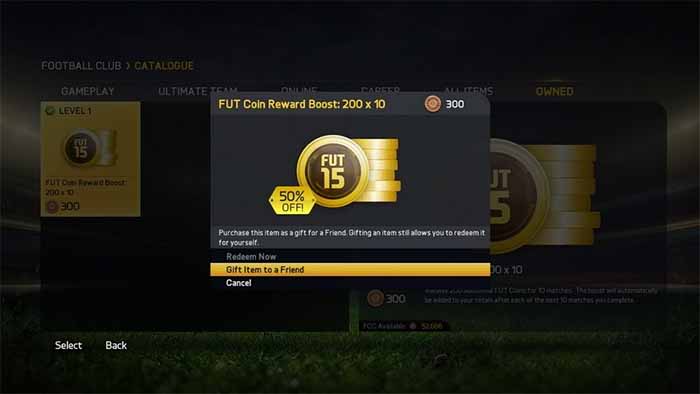 These five additions are the most popular ones that were announced by EA Sports. However, we know a couple of interesting things about FIFA 15 Ultimate Team that you might want to know.
The first one is that it is possible to offer FUT coins boost items to a friend. That option was disabled on FUT 14 due to a bug it is back now. Obviously, you can also redeem it for yourself too. This one and the loan players items are the most EA Sports Football Club Catalogue popular items for Ultimate Team.
Another new feature is the chance that you have now to like or comment the squads your friends share with you. You can now share squads through EASFC.
As always, we will bring much more details about FIFA 15 Ultimate Team. Keep in touch with us.