FOOTBALL MANAGER 2024 STAFF
'Staff' refers to the team of coaches, scouts, and other support personnel who help manage and improve the club both on and off the pitch.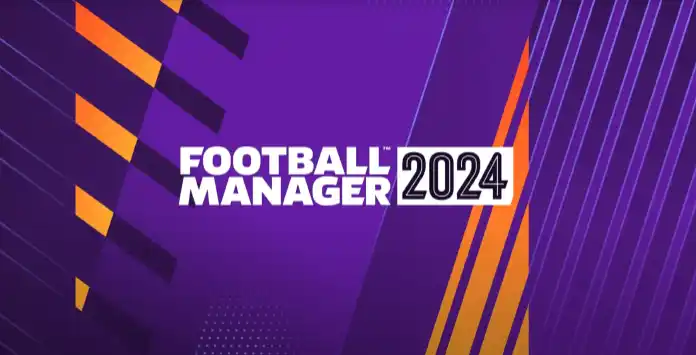 Football Manager 2024 Staff
In FM24, the Staff Responsibilities menu empowers you to assign specific roles to your backroom staff, effectively managing your club's day-to-day operations. Delegating these tasks can lighten your workload, giving you more time to focus on the aspects of football management you enjoy most.
The [Responsibilities] screen provides a comprehensive list of your current responsibilities, each paired with the staff member entrusted with that specific task. Each area of the club has its dedicated section. You can easily choose your preferred staff member from the dropdown list. Keep in mind that certain responsibilities can only be handled by qualified members of your backroom team, making some names unavailable for selection.
When it comes to delegating tasks versus retaining control, your choice depends on your desired
Football Manager 2024
experience. If you prefer absolute control, meticulous oversight, and constant awareness of every detail, then managing everything yourself is the way to go.
Delegating tasks doesn't inherently affect the quality of management but hinges on the attributes of the staff member you assign. Delegating to an exceptional Assistant Manager with top-tier qualities can yield substantial benefits, potentially surpassing what you could achieve on your own. Conversely, entrusting a less capable individual with a task might result in less favorable outcomes. This could affect a player's development, the effectiveness of a team talk, or even lead to the sale of a player you wanted to keep, orchestrated by the Director of Football.
Ultimately, choose the approach that suits your preferences. Consider the strengths and weaknesses of your support team, and make decisions accordingly.
Roles

Each member of the backroom team has the capability to oversee training for at least one squad within the club. Certain roles offer increased flexibility and freedom in this regard. As the Manager, you have the authority to assign yourself to any team within the club. The same level of delegation applies to First Team Fitness Coaches and Goalkeeping Coaches.

First Team Assistant Managers and Coaches, on the other hand, are primarily focused on the senior squad, limiting their involvement to this team. The same restriction applies to all staff associated with Reserve, Under-21, Under-19, or Under-18 squads, where they exclusively manage their designated age groups. However, there is one exception to this rule. In cases where multiple squads share training facilities, such as a First Team and a Reserve Team training at the same location, staff assignments become fluid, allowing individuals from different squads to move around freely.

Furthermore, Fitness Coaches are specialized in enhancing Strength and Quickness, while Goalkeeping Coaches concentrate their efforts on the Handling and Shot Stopping categories.
Non-Player Tendencies
Players possess traits, whereas non-players exhibit tendencies. Tendencies are assessed on a scale of 1-20, similar to attributes, but they influence the likelihood of certain actions rather than their quality.
Managers, Coaches etc.
Operate without an Assistant Manager
Fit players into preferred tactic
Have a large senior squad
Make early tactical changes
Rely on set pieces
Select domestic players for National Team
Use counter-attacks
Use Target Man
Use young players in low priority cups
Use zonal marking for set pieces
Select a substitute Goalkeeper
Have a willingness to work in the lower leagues
Use non-first team goalkeeper for domestic cup games
Use non-first team goalkeeper for continental cup games
Doesn't use Data Analysts
Person responsible for transfer activity
Sign domestic-based players
Sign lower league players
Sign many youth players
Spend on youth signings
Use budget on one player
Use loan market
Offer high Promotion wage percentage increases
Offer high Relegation wage percentage decreases
Pay fees upfront
Target high-profile signings
Sign many young players to make a profit
Sign U22 players for the first team
Sign U24 players for the first team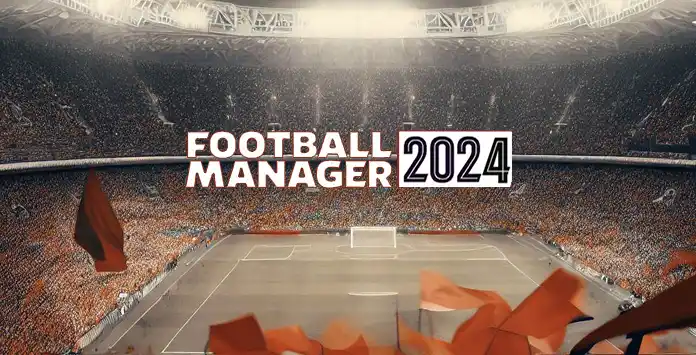 Staff Attributes
Similar to Player Attributes, all staff characteristics are assessed on a scale ranging from 1 to 20, where 20 represents the highest achievable value, while 1 corresponds to the lowest possible rating.
Attacking
This attribute reflects a coach's proficiency and enthusiasm for teaching attacking strategies. It influences their tendency to adopt an offensive approach during matches, the effectiveness of certain Player Traits they coach, and their overall focus on attacking training, advice, and player assessments.
Defending
The Defending attribute gauges a coach's competence and interest in defensive football. Higher ratings signify a stronger focus on the defensive aspects of the game. If a non-player has a higher Defending rating than Attacking, they will prioritize defensive match preparations.
Fitness
This attribute reflects a coach's ability to manage player fitness and identify potential issues before matches.
Goalkeeper Distribution
This attribute pertains to a coach's capacity to enhance a goalkeeper's distribution skills, such as their Kicking and Throwing abilities. It focuses on choosing the right player to distribute to and improving the delivery method.
Goalkeeper Handling
Coaches with a high Handling attribute can effectively coach a goalkeeper's Handling, Aerial Reach, Command of Area, and Communication.
Goalkeeper Shot Stopping
This attribute measures a coach's ability to develop a goalkeeper's shot-stopping skills, including Reflexes and One on Ones.
Mental
The Mental attribute assesses a coach's capability to provide valuable advice to players, particularly regarding mental attributes, and their skill in coaching these attributes.
Set Pieces
This attribute evaluates a coach's proficiency in teaching effective set piece strategies in all phases of play.
Tactical
Coaches with a high Tactical attribute possess strong tactical awareness. They can coach tactical aspects more effectively and provide accurate and informative advice.
Technical
The Technical attribute represents a coach's ability to teach the technical aspects of the game, particularly ball-related skills. It influences recommendations for individual attribute focus in player training and the intensity of training sessions.
Working with Youngsters
This attribute measures a coach's effectiveness in working with young players, particularly those aged 19 and under. Coaches with high ratings excel at improving youth players and positively impact annual youth intake quality. It also reflects their overall interest in young footballers and affects decisions related to youth facilities made by the Chairperson and the Board.
Adaptability
Adaptability assesses how well a non-player adjusts to living in a foreign country. It influences their interest in relocating to another country and their ability to learn a new language.
Determination
Determination represents a coach's intrinsic drive to succeed. It doesn't pertain to coaching a player's mental attributes but rather reflects the coach's personal motivation to improve themselves and the players they work with.
Level of Discipline
The Level of Discipline attribute reflects a coach's approach to maintaining discipline. A higher rating signifies a strict approach that discourages player complaints in private discussions and similar player-management aspects, while a lower rating indicates a more lenient approach that allows players more influence.
People Management
People Management evaluates a staff member's ability to effectively interact with those around them, especially those they oversee. Coaches with high People Management attributes excel at organizing and maintaining positive interactions, boosting morale, providing valuable coach reports and backroom advice, and scheduling appropriate rest periods during training.
Motivating
The Motivating attribute measures a coach's capacity to inspire their players. It impacts player interactions, team meetings, team talks, and training sessions, enhancing the coach's motivational influence.
Judging Player Ability and Potential
These attributes are crucial when hiring a scout and remain valuable for all non-players, including coaches. High ratings in these areas lead to more accurate scouting reports and player evaluations. Judging Player Ability is essential for assessing potential signings, scouting opponents, or seeking player reports and advice. Judging Player Potential assesses a player's long-term outlook rather than their current situation.
Negotiating
The Negotiating attribute gauges a staff member's effectiveness in managing transfer and contract negotiations. A higher rating reflects strong negotiating skills, while a lower rating suggests less success in negotiations.
Analyzing Data
The
Analyzing Data
attribute measures an analyst's ability to comprehend and interpret data related to individual players or teams, presenting it in a manner useful for the manager.