FM24 TRANSFERS, RECRUITMENT, SCOUTING
Football Manager 2024 transfers, recruitment, and scouting involve the process of buying and selling players, identifying and signing new talent, and evaluating potential additions to your team.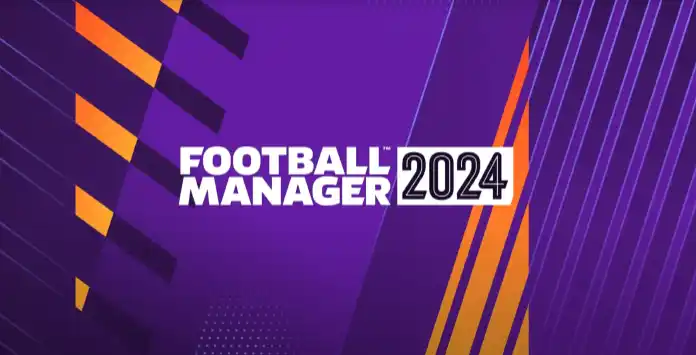 Scouting Centre
The Scouting Centre serves as your central hub for all scouting and player identification activities. It's your go-to reference point for managing these aspects of the game. From the top bar in the main screen area, you can:
Set Scouting Responsibility
Decide whether to handle scouting tasks yourself or delegate them to backroom staff.


Define Recruitment Focus
Specify the type of players you want your scouts to target based on tactics and specific player details.


Access the Recruitment Team
View information about your current scouts and connect to the Assignments Panel.


Manage the Scouting Budget
Monitor your monthly budget for upgrading Scouting Ranges and undertaking assignments beyond your range.


Handle Transfer and Wage Budgets
Adjust the allocation of funds for transfers and wages.


Review Recommendations
The crucial part of the Scouting Centre where you assess brief reports from your recruitment team, agents, affiliates, or players. You can choose to dismiss, acknowledge, fully scout, make an offer, or add players to your shortlist.
The Recommendations panel offers two views: Cards and List, providing flexibility in reviewing player reports and taking relevant actions.
Player Search

This is where the real work begins when it comes to discovering new talent and selecting the best players. Start by clicking the [New Search] button (or [Edit Search] if you've already conducted a search) to open the search dialog.

Here, you can narrow down your player search to meet specific criteria. You can switch between [Quick] and [Advanced] modes to customize your search, and then click 'OK' to refine your results. These actions can be performed from both the [Player Search] and [Scouted] screens, with the latter filtering players you've already scouted, making it easier to sort by assignment in the main screen area.

There's also a [Quick Search] drop-down menu for quickly refining your search based on a single criterion.

Each player's overview provides a wealth of information, but the Scout Recommendation score is particularly important. This score condenses the scout's report into a grade ranging from A to E (with + and – within each grade indicating additional positive or negative aspects). It helps you compare multiple potential targets more easily, although there may be times when you need to delve deeper to make the final selection. It's another valuable tool in your pursuit of success.

Recruitment Focus
A Recruitment Focus allows you to set a series of specific parameters for your recruitment team to use as the framework for identifying prospective new talent. Choose from a range of options to refine exactly what type of player is recommended to you and to make sure that your recruitment team are using their time to find you suitable options for the way you play.

Assignments
This screen lists all ongoing scout activity, featuring details of each individual's previous, current, and future scouting assignments, and links to their reports. The 'Scout Priorities' Assignment screen holds details of tasks to watch an individual player in action as opposed to an assignment covering a broader region, country, or competition.

Priorities
If you make several requests and find your scouting and analyst teams unable to handle the workload, some of those requests are queued up until an available member of staff can be found. These screens list those such requests. It also allows you to easily clear a few queued assignments at once.

Scouting Coverage
The Scouting Coverage section gives you a global look at where you have eyes and ears in the football world. The Scouting Assignment screen places all of your scouts on a map, while the Match and Team Analysis screen allows you to ask your analysts for a bespoke report on a team of your choice as well as the Next Opposition or, perhaps information on a Specific Match.

World Knowledge
Every non-player in Football Manager 2024 is considered to have a certain level of knowledge about a country. Depending on their experience and where they've spent their career both as a player and a member of staff, they may increase their knowledge of certain areas and indeed hold knowledge about different countries and regions.
Agents

FM24 significantly enhances the role of agents to reflect real-life interactions with football recruitment departments, making their involvement more contemporary. They play a more active role in your management, especially if you establish good relationships with agents representing players at your club.

You can engage in conversations with these agents to address player dissatisfaction with playing time, handle contract and transfer negotiations, and even hire agent intermediaries to facilitate player transfers. In this new version, agents will be more proactive and engage in discussions on various topics beyond transfer and contract matters for their clients.
Shortlist

You'll often encounter players you can't currently sign but want to monitor their progress and stay informed about any developments related to them. This is where your Shortlist comes in handy. The shortlist allows you to add players to it for a specific period, and during that time, you'll receive updates in your feed whenever there are significant events involving those players.

To add a player to your shortlist, right-click on their profile and select [Add to Shortlist], or choose the same option from the [Transfer] section in their profile. A pop-up box will appear, allowing you to select how long they should remain on the shortlist. Make your choice to complete the addition.

The Shortlist screen resembles the Player Search screen but includes players you've added to it. You can apply various filters using the [New Search] button on the right side of the main screen. The [Positions] sub-tab allows you to sort players by position and role, with direct comparisons to those in your current squad.

If you want more information, select a player and use the [Scouting] button at the bottom of the screen to request a Scout or Analyst Report.

To remove a player from your shortlist, go to their profile, click on the [Transfer] section in the tab bar, and select [Remove from Shortlist]. You can perform this action for multiple selections by choosing all the players you want to remove, right-clicking, and selecting the same remove option. To remove all players at once, go to the [Shortlists] menu below your list of players, select [Clear Shortlist], and confirm your decision.

This menu also enables you to save and load different shortlists if you wish to maintain multiple shortlists for various purposes.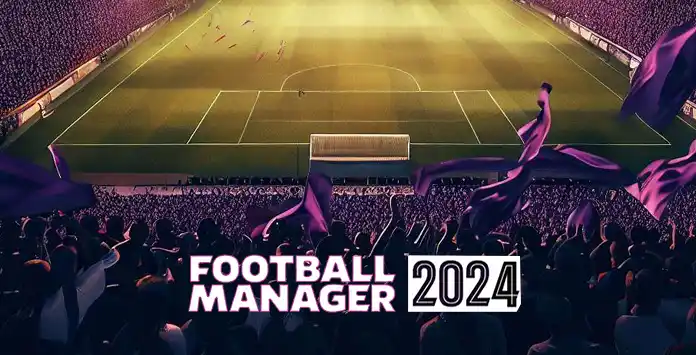 Reports and Feedback
To access the scout's detailed reports on a player, click on the player and select [Scout Reports] from their Tab Bar.
These reports represent the real work your scout does while on assignment. They assess the player's strengths and weaknesses, often referred to as 'Pros' and 'Cons' in the game, and evaluate the player's potential fit into your team. With each viewing, the information becomes more detailed, accurate, and informative. You can also view the player's overall playing style for comparison with any scouting assignment focuses you have in mind. A tracker at the top of the screen indicates the knowledge level (%) and any remaining gaps in knowledge to be filled in, helping you track the progress of the recruitment team's assessment.
Scouting ranges play a crucial role in refining a vast pool of players into a targeted list of potential signings. The different ranges provide access to varying numbers of players and come at different costs:
World
The most comprehensive range, covering almost every player in the world without restriction.
Continental
Covers nearly all players within the chosen continent, for example, Europe.
Regional
Includes nearly all players within the chosen region, such as Central Europe.
National
Encompasses almost all players in the chosen country, like England.
Surrounding Division
Covers nearly all players within the chosen division and the divisions immediately adjacent in the national hierarchy. For example, EFL League One covers EFL Championship and EFL League Two.
Divisional: Focuses on nearly all players within the chosen division, like the EFL Championship.
Clubs with no scouting range are limited to players known by their staff. Therefore, having a wider or deeper knowledge base is essential within your budget constraints. You can choose any range that fits within your scouting budget and adjust it if necessary. The scouting budget covers the cost of the selected range and any Assignments outside your immediate scouting range, requiring monthly management to stay competitive.
Making a Transfer Offer

The Transfer Offer screen provides you with the flexibility to create your offer in great detail. You can choose between making a Transfer offer or a Loan offer. For this section, we'll focus on the two main types of offers.

Starting with the Transfer type, you need to decide on a fee for the player. The information panel at the top of the main screen area displays the player's current transfer value and the club's likely asking price (if known). Unless the player is transfer-listed, you generally need to bid at least their value to pique the club's interest, and often, you'll need to offer more.

The 'Transfer Date' lets you set when the deal will take effect. Typically, you'll leave this as 'Immediate' for the earliest possible transfer. However, you can set it to complete at the end of the current season if you lack the required funds at the moment or want to allow the player to develop further.

Once you've set the fundamental components of your deal, you can fine-tune it with Additional Fees and Clauses to make it more appealing to the other team. For example, you can divide the payment into installments or offer performance-based or international recognition add-ons. These incentives are attractive to the selling club as they provide potential income in the future, ensuring long-term financial security.

You can insist on many deal aspects by 'locking' them in place using the padlock icon (once for non-negotiable, twice for semi-negotiable). Semi-negotiable indicates your willingness to consider changes if another part of the deal improves. You can also remove these by clicking the circular icon with a '-' or exclude them from negotiations altogether.

Additionally, you have the option to offer a player as part of an exchange deal, which is beneficial when the selling club is interested in one or more of your players. Your Assistant Manager will provide information on the positions the club needs. You can include players in the deal by using the 'Add' button.

When you're satisfied with the package, you can click [Make Offer] and await a response, which typically arrives within 24-48 hours. Alternatively, you can choose 'Suggest Terms' to negotiate 'live' and quickly reach an agreement. In this scenario, the other party will inform you about their preferences and concerns, and color-coded references will guide you to areas that require further attention to strike a deal.
Making a Loan Offer

Player loans are often mutually beneficial. The loaned player gains valuable first-team experience, the parent club benefits from the player's development or temporary departure, leading to potential wage bill reductions, and the borrowing team acquires a player they desire.

It's worth noting that you can propose both a Playing Monthly Fee and Wage, as well as a Non-Playing Monthly Fee and Wage. This approach allows you to enhance the deal by offering more financial compensation if the player doesn't play a specified number of minutes for your first team, while not incurring significant costs if the player is actively fielded. This strategy might encourage another team to agree to a loan, although, like all negotiations, it involves a delicate balance.

When crafting a loan offer, you can specify the duration of the player's stay at your club, set the wage contribution, and offer an additional fee to incentivize the player's club to accept the deal. You can also configure various clauses and loan options. For instance, if you have long-term plans for the player, you can establish a [Future Fee] that allows you to secure the player permanently by offering a permanent contract.

Furthermore, you can inform the player's parent club about your intentions, including the player's role in the squad and the position you intend to deploy them in.
Free Agents

When your club faces financial constraints and needs to bolster its squad due to a lack of players or talent, you'll need to explore alternative avenues for recruitment. This is where the free agent market becomes crucial. It's not limited to smaller teams; clubs of all sizes can discover a wide range of talent, especially in lower leagues where long-term contracts are infrequent, and player turnover is frequent.
Selling and Loaning Players Out

Selling players is an essential aspect of managing a football team, whether you're looking to offload surplus talent or enhance your financial stability. When you receive an offer for one of your players, you can negotiate the deal in a manner similar to the process described in the previous section.

However, if you want to proactively initiate the sale of a player, you have the authority to get the ball rolling. To do this, go to the player's profile, select the [Transfer] tab, and click on [Offer to Clubs]. The interface resembles the Transfer Offer screen.

Begin by setting the fee you're aiming to receive for the player, taking into consideration the financial capabilities of potential target clubs. If necessary, you can opt for less upfront payment and more money over an extended period, or include incentive-based payments, accessible from the 'Additional Fees' section. But always remember that you are the selling club, so try to get the best value you can.

For instance, if you're selling a young player with potential, consider including a clause that entitles your club to a percentage of any future transfer fee if the player is sold by the buying club. You can also include a 'Buy Back' clause if you suspect the player might not get much playing time or reach their full potential, allowing you to bring the player back to your club at a fee lower than their long-term market value.

Your Assistant Manager will forward the deal details to all suitable clubs. If you want to avoid the player going to a rival club, make sure to check the appropriate box on the Targets tab before confirming the offer. Interested clubs will respond with their offers in the following days, and it's up to you to negotiate the best possible deal.

Alternatively, you can place the player on the [Unwanted List] and delegate their departure to a designated person, such as your Director of Football.

When loaning out a player, consider factors such as their eligibility to play against your club or in cup competitions, as well as the option to terminate the loan early. Ensuring that the player will receive regular playing time in a position you prefer is advisable, and you have flexibility in negotiating suitable financial compensation for allowing another club to borrow one of your assets.
Transfer Deadline Day
Transfer Deadline Day
is one of the most captivating and suspenseful occasions in the football calendar, often characterized by unpredictable and high-profile transfer activity. In Football Manager 2024, this day receives special attention, offering an abundance of content, media interactions, and the latest developments as teams race against the clock to finalize last-minute deals.
As Transfer Deadline Day commences, you'll have the opportunity to immerse yourself in the excitement. By choosing to participate, you'll experience a unique and themed color scheme, and a new icon labeled "Deadline Day" will appear on the sidebar. Here, your
Director of Football
will provide updates on players under consideration by their agents throughout the day. Additionally, the Transfer News tab will keep you informed about completed deals, ongoing rumors, and social media reactions to the thrilling deadline day activities.