With us you don't lose anything about what is happening in the real football. The big moments of May 2014 are here.
Football : May 2014 Overview
Hello my dear friends.
Today, I would like to do some analyse of the recent several games. In my recent articles, I have tried to go over the most famous leagues and guess/analyse the winners. In most cases I was right, and to be honest, I am very happy with results expect Premier League. Now, I will try to go over the important games in more details.
Barclays Premier League
Let's start from BPL. Manchester City won the league title. I was thinking that Liverpool would get it but I was wrong. I wanted Liverpool to win the league because I think they deserved it. However, I cannot say that Man City did not deserve; they deserved it as well. Just if we consider the fact that they got the title in 2011, and the fact that Liverpool has not won already 25 years, I think Liverpool deserved it more.
After the draw with Sunderland, Liverpool had all chances to take the first place but their slip with Chelsea was unexpected. I think Brandon Rodgers has to change something in their game. They can easily attack and score goals but they are having difficulties to keep the game/score. With Man City and Crystal Palace, they faced that problem. They scored first in both games and they were playing and attacking very well until they thought they were done. In my opinion, the coach has some work to do with that. I want to congratulate to Man City and all fans of them for a good season and I hope that Arsenal and Liverpool will be on top candidates for the title next year.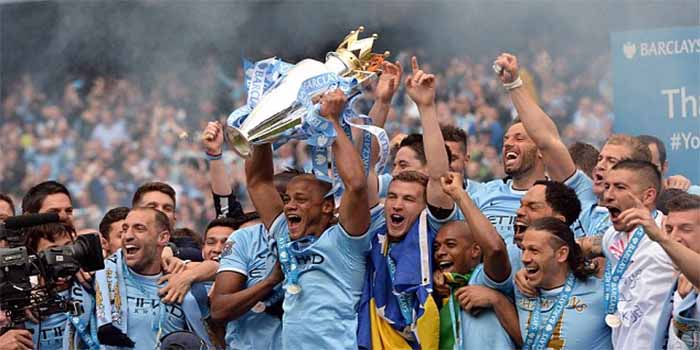 FA CUP
Yes, we, Gooners, finally got a trophy. We got FA Cup, the first trophy since 2005. After being down by 2 goals, they could find the game and win the final game. I think Arsenal could have even won the title or at least be in the race if there weren't injuries. Aaron Ramsey, Ozil, and Wilshere were injured on the second half of the season and they were very important in the field. I am not even mentioning Walcott, who I think is the most important player of team. I hope he will get soon and be back to form.
La Liga
Now, lets take a look on La Liga. Even though Real Madrid is my second favourite team, I wanted Atletico Madrid to win La Liga. I haven't seen such a tight race in La Liga and in BPL. The last game in La Liga was the decisive one and it was between two candidates of winners. Real Madrid did not play well at all in the last games and they were just trying to save their players for the UCL final. I am really happy that Atletico won the league title and I think Diego Simeone did a great job and he is one of the most talented coaches as of now. Probably, it was one of the worst seasons for Barcelona because they did not win any trophy but people sometimes don't want to admit that any club cannot be in top forever. They were the best in the world for 5 years almost but now they are in a different stage. I think with Luis Enrique they will create a new style and get back to form.
UEFA Champions League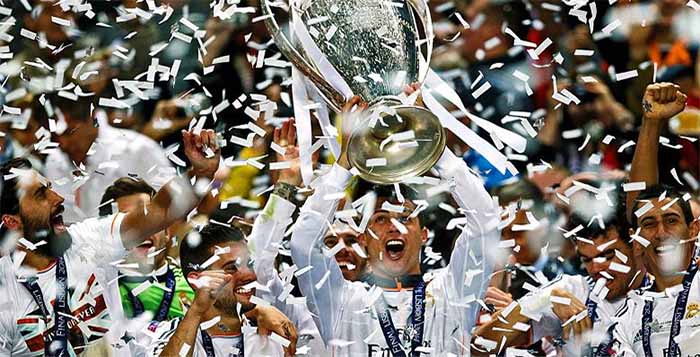 Now let's get to the most important one: UEFA Champions League.
First Leg
We had a chance to watch great semi-finals. However, the first games were not that dramatic. Especially, Atletico vs Chelsea was very defensive on both sides and the game a little boring and the game ended 0-0. I think Mourinho did his bet on the second game in Stamford Bridge because they were almost unbeatable at home.
The other game of the first leg, was more interesting but again not with a lot of goals. Real Madrid won by 1-0 and the game was very tense. Bayern Munich tried to put all their effort to score an away goal but their tiki taka did not work so well. Ancelotti chose a right tactic with more defensive game and played on counter attack. They did their job well and went to the next game in Alienz Arena.
Second Leg
Jose Mourinho lost with his defensive tactics and Chelsea lost the game 1-3. I haven't seen Chelsea being destroyed for a really long time. They were destroyed… Even though they scored first, they could not play well. It wasn't because they were not in form, it was because Atletico did not let them. After watching the game twice, I saw some key moments. Many people think that the first goal of Atletico by Adrian was the most important and it destroyed the game. However, I have another opinion. I think Thibaut Courtois was the key man who destroyed Chelsea. After 1-1, Chelsea had several great chances to score but they could not because of Courtois. He won the game I think. He was brilliant.
In Alienz Arena we saw something that nobody expected. 0-5 Real Madrid won. That was just wow… Real just destroyed Pep Guardiola and Bayern Munich with their tiki taka game. Ramos was MOTM and he scored great headers. I think the game was very nice, unless you are a Bayern Fan.
Final
I am very enthusiastic fan and I almost had a heart attack in the final game. All my neighbours could hear how I was shouting. Atletico played well for the first half and Real played very bad despite the fact that the goal was not a good goal. Atletico was mostly defending for the second half and Real was attacking. I am want to thank Ancelotti for his right substitutions. All 3 subs were done very correctly. Khedira and Benzema did not play good and Coentrão could not benefit in attacking. Isco, Morata, and Marcelo worked very hard. Morata was almost everywhere in field and many times he stopped opponents attack and started their. Same Marcelo and Isco. Probably most of the fans already lost their hopes but Sergio Ramooooooooooooooooooooooooooooooooooooooooooooooos brought them back to game. In the extra time, Atletico was not ready for that. They just could not do anything, and Real was very encouraged and they destroyed Atletico. Di Maria was MOTM without any doubt (in Ultimate Team too). However, Sergio's goal was the most important one. I think Ramos is a candidate for a Ballon D'or, he is just perfect this year. He is the only defender to score 3 goals in 2nd leg and final games of UCL. 4-1 was not the real score of the game. After 2-1 it was already clear and Atletico was not even trying to do something. However, I respect them for putting all their effort in the game and reaching to final. Now, I want to end my article and I hope that everybody is happy for all the results. HALA MADRID!
Thank you for reading, and if you have any questions, feel free to comment.