FUT 13 promises to be fantastic. And the news finally began to be disclosed. See them here.
What's New on FUT 13 ?
September 28, 2012 is the release date of FIFA 13. It is the day that many thousands of players can finally know the new FIFA 13 Ultimate Team. However, the market opens earlier. One week earlier, on September 21, it will be possible to buy and sell the new cards. The demo will be available from the 11th.
FIFA U Team suggested some improvements. Apparently, EA has not made ​​only cosmetic changes. They will innovate on FUT13. Know the main features:
Overhauled introduction for new players. Step-by-step guide to squad building and trading. New to FIFA Ultimate Team? There will be an introduction mode to teach key concepts. Finish the match and get a reward!
Special reward packs for returning FUT players.
Seasons is now in Ultimate Team! There will be five divisions in Seasons to prove your Ultimate Team abilities. At the end of every Season in FUT there will be prizes based on how well your Squad performed. Single-player Seasons in FUT have eligibility requirements. Online, it's all about bringing your very best squad.
The main menu has been entirely redesigned. Navigate quickly with dynamic info to keep you up to date.
You can now challenge the Team of the Week for a reward every week.
EA SPORTS Football Club – FUT is now fully integrated with EASFC. Your friends can keep up with your big signings. You can buy unlock rewards in the EASFC catalogue for your club, such as more squads or bigger Trade piles.
Fitness has been redesigned to make fitness recovery items more important.
Neutral morale is the default and you'll have to manage your squad to get high morale. Players expect to play and win to keep high morale. Players with low morale recover to neutral faster.
New manager tasks help teach you the mid-level tasks of running a club. Complete them all for a Special reward!
FUT 13: Screenshots
It all started with an screenshot that circulated on the Internet and from an unknown source: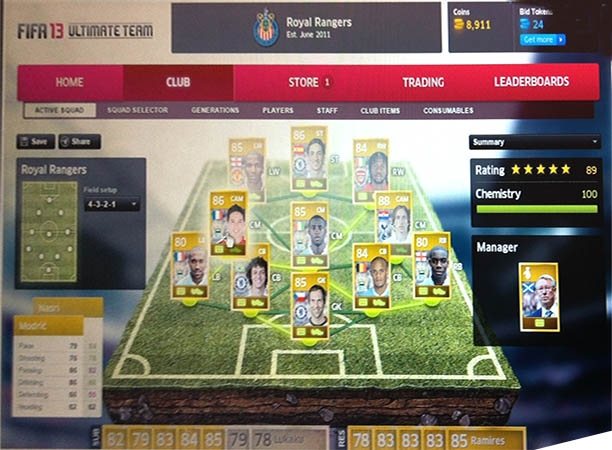 At this time, EA Sports Facebook Page has already released some official screenshots: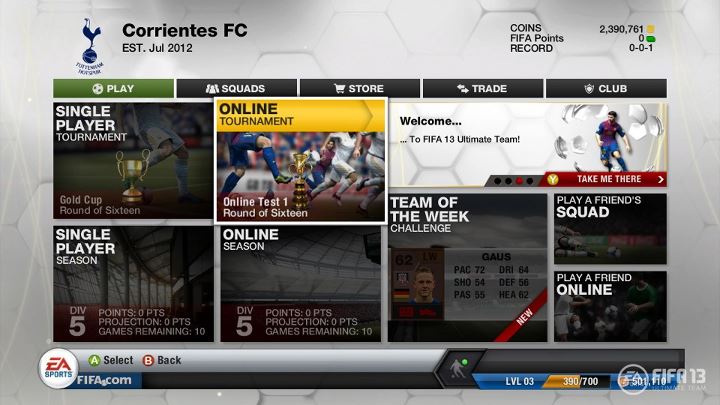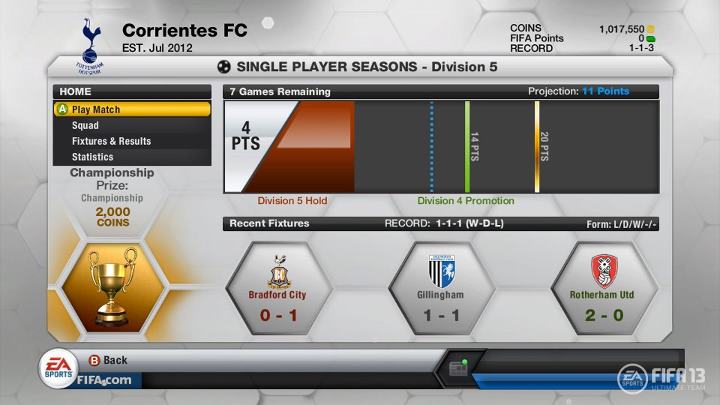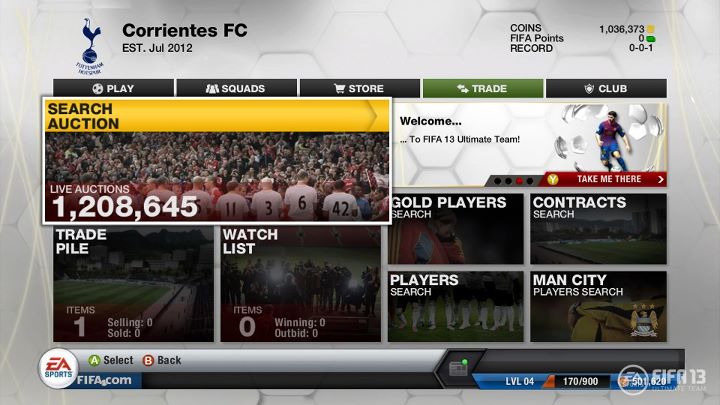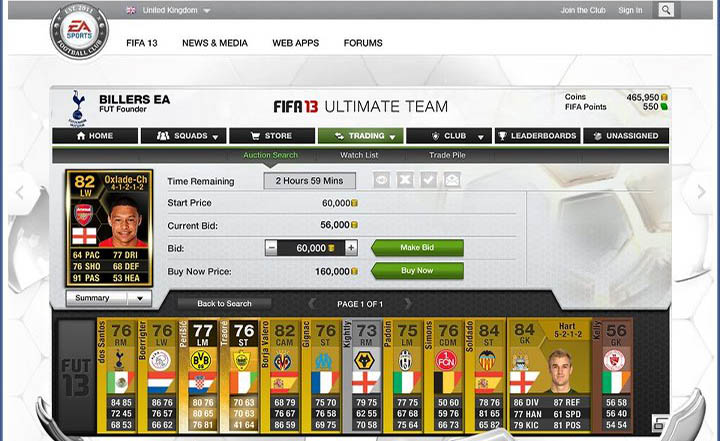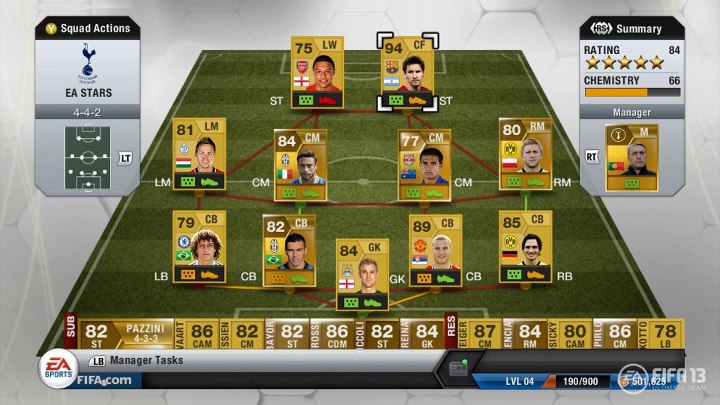 (screens contain non-final test data that will change when the game is released)


See also other screenshots we bring to you:
FUT 13: Vídeos (Trailers)
We brought to you the first official video of FIFA 13.
Now, it's time to bring to you the video that shows the first FUT 13 images:
Stay connected with us to know everything about FIFA 13 Ultimate Team.