Ultimate Team fans all over the world are expecting to start the season. Now they know when it will be happen: the FUT 15 Web App Release Date was unveiled.
UPDATE
September 18, 2014
FUT 15 Web App was released at 8pm (UK time). More details here.
September 17, 2014
The FUT 15 Web App is still not up.
FUT 15 Web App should be released in mid afternoon (UK time)
September 16, 2014
There will be a maintenance this Wednesday. It doesn't mean that FUT 15 Web App will not be launched this Tuesday, but if it happens only on 17th it will be after 3pm.
September 15, 2014
According to EA Sports, the Web App release date is September 17 at 10pm (GTM).
As soon as it happens, we will alert you here.
FUT 15 Web App Release Date was unveiled
EA Sports have unveiled today in their social networks that the FUT 15 season will start next Wednesday, on September 17.
According to them, the FUT 14 Web App will be turned off for maintenance on September 12 (Friday) 10pm, while they prepare the FUT 15 launch.
In this date you will have everything available in your Web App, except FIFA Points. You may know exactly what you will find clicking on the image bellow. Don't miss the great tips we have for you there.
FIFA U Team suspects that FUT 15 Web app will be released before the date that EA Sports have announced. They don't need five days to make the transition between FUT 14 and FUT 15. Besides that, Wednesday is too late, almost the same date as early access. Last year they have anticipated in two days the FUT Web App launch. They did it to avoid servers overloaded. They probably will do the same this year. If you really want to play FUT 15 as soon as possible, we suggest to take a look to the web app on Tuesday. It is very unlikely to see the Web App being released on the weekend. Almost unlikely as it happening at 17th.
EA Sports will not announce it before Wednesday but we do. Follow us on our social networks to be updated about the right date.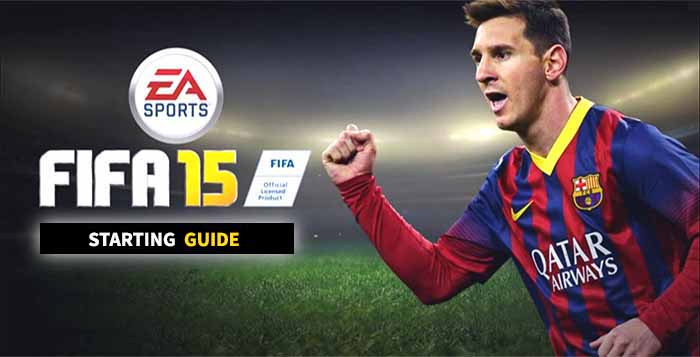 Click on this image to be redirected to a great starting guide