FUTTIES are the Oscars of FIFA 16 Ultimate Team. Let's learn something more about these cards.


FUTTIES were announced on July 22nd.
Click here for more details about FUTTIES
Click here for FUTTIES nominees and winners list.



FIFA 16 FUTTIES Pink Cards
Introduction
Pink cards were released for the first time ever in Ultimate Team history for FIFA 15 Ultimate Team. These cards work exactly the same way of TOTW do but they have a different colour. They are supposed to be more expensive because they are different but in the pitch they play as TOTW players play.
EA Sports and RED Apple have partnered up and released a new exclusive players pack for 50k and a limited-time tournament with a pink Marquez as prize. All the proceeds went to (RED)'s fight against AIDS. This card was an exclusive for FIFA 15 on iOS and Android devices.
On consoles, the pink cards were assigned to FUTTIES, the special award in-forms chosen by the FIFA community. The eleven players with more votes, for each one of the award categories, get one of these cards with boosted stats.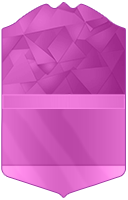 FUT 16 FUTTIES Pink Card
Ratings and Stats
The ratings and attributes of FUTTIES cards are usually boosted in one or two points from the best card among his regular, MOTM or TOTW version.
The position of the players in these cards may change if during the season they played really well in a different position.
It is not possible to a player to have more than one pink boosted card because they only get one nomination.
You can have the regular card and the FUTTIES card of the same player in your club. However, you cannot use them both in your squad at the same time.
All nominees have special pink-colored items with base stats available to find in packs. All FUTTIES winners will receive a special boost and feature a gold trim to signify their accomplishment. If you have a winning FUTTIES item in your club, they will automatically receive the boost.
Availability
The FUTTIES winners are announced all at once. In FIFA 16, they are announced on July 29th.
Here they are the FUTTIES categories: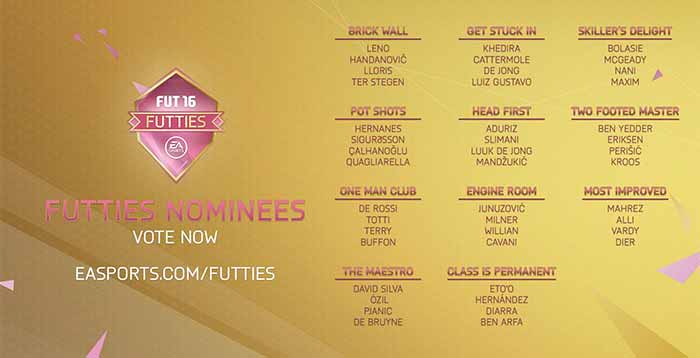 Category 1
Brick Wall
Best goalkeeper
Category 2
Get Stuck In
Best tackler
Category 3
Skiller's Delight
Best skiller
Category 4
Pot Shots
Best long distance finisher
Category 5
Head First
Best at headers
Category 6
Two Footed Master
Best weak foot
Category 7
One Club Man
Most loyal
Category 8
Engine Room
Best workrate
Category 9
Most Improved
Biggest year on year improvement
Category 10
The Maestro
Most creative player
Category 11
Class is Permanent
Best return to form
FIFA 16 FUTTIES Pink Cards Overview
Colour | Pink
How many Cards in FUT 16 | 11
How many times they are released | 1
How often they are released | Only once
How long they are in packs | One week
How big is the boost | Usually one or two points compared to the latest TOTW/MOTM card
Date of the first card in FIFA 16 | July 29th (with boosted stats)
First Card in FUT History | Released for the first time in FIFA 15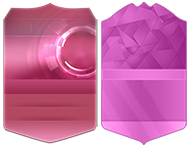 FUTTIES Pink Cards from FIFA 15 to FIFA 16
| | | |
| --- | --- | --- |
| MORE EXPENSIVE | HIGHER BOOST | HIGHER FREQUENCY |
| | | |
| Record Breaker | Pro Players | TOTW |
| TOTY | Record Breaker | MOTM |
| Legend | TOTY | Pro Players |
| TOTS | Legend | TOTS |
| MOTM | TOTS | Heroes |
| Heroes | MOTM | Legends |
| FUTTIES | Heroes | Transfers |
| TOTW | Upgrades | FUTTIES |
| Upgrade | FUTTIES | Record Breaker |
| Transfer | TOTW | TOTY |
| Regular | Regular | Regular |
| | | |
| LESS EXPENSIVE | LOWER BOOST | LOWER FREQUENCY |
FUTTIES of previous years:
More Cards: