Gamescom 2019 is where most of the FIFA 20 news and details are supposed to be unveiled. Because of that, we bring here a short updated guide with all details you need to know. Find out how to access the event and discover the FIFA 20 announcements before anyone else.
QUICK ACCESS
GAMESCOM 2019 | FIFA 20 EVENT

The Gamescom 2019
What you need to know about the Gamescom 2019


"The Heart of Gaming" – that's gamescom. The leading European trade fair for digital gaming culture is the meeting point for global companies from the entertainment industry and the international gaming community. Once again in 2019, Cologne will stand for innovation, enthusiasm and playing fun: the next gamescom takes place from 20 to 24 August.
Gamescom 2019 is a trade fair for video games at the Koelnmesse in Cologne, North Rhine-Westphalia, Germany. It is organized by the Bundesverband Interaktive Unterhaltungssoftware (Federal Association of Interactive Entertainment Software). It is used by many video game developers to show off their upcoming games and game-related hardware.
Gamescom 2019 is the world's largest games event with 400,000 visitors, more than 5,000 journalists and 900 exhibitors from 54 countries. It was first held August 2009. There are areas for business, entertainment and professionals.
The conceptual fundaments of gamescom consist of an efficient and comfortable business area, an entertainment area for the ultimate gaming and fun experience and the gamescom festival in the centre of Cologne to attract new target groups. As the only event of its kind, gamescom links the entire value-added chain, from developers, publishers and the trade all the way down to consumers, while stimulating discussion forums at every level.
The entire games world will present itself to the public at gamescom, the leading B2B entertainment trade fair in Europe and beyond. In Gamescom 2019, plenty of innovations in games software and important hardware news are expected, as well as hundreds of world, European or German premieres.
As a private visitor, with your ticket you have the opportunity to visit the entertainment area from Wednesday, 21.08.2019 to Saturday, 24.08.2019.
Wednesday, 21.08.2019 10:00 a.m. – 08:00 p.m.
Thursday, 22.08.2019 10:00 a.m. – 08:00 p.m.
Friday, 23.08.2019 09:00 a.m. – 08:00 p.m.
Saturday, 24.08.2019 09:00 a.m. – 08:00 p.m.
Gamescom 2019 serves as the central platform for the European computer and video game industry. This show brings together the retail, trade and the media providing the ideal setting for the establishment and cultivation of business relationships. The division into the business area and entertainment area stand for a concept which will attract and appeal to industry and private visitors equally. There is much more to do on Gamescom 2019 besides playing FIFA 20.
FIFA 20 Event
Everything about FIFA 20 on the Gamescom 2019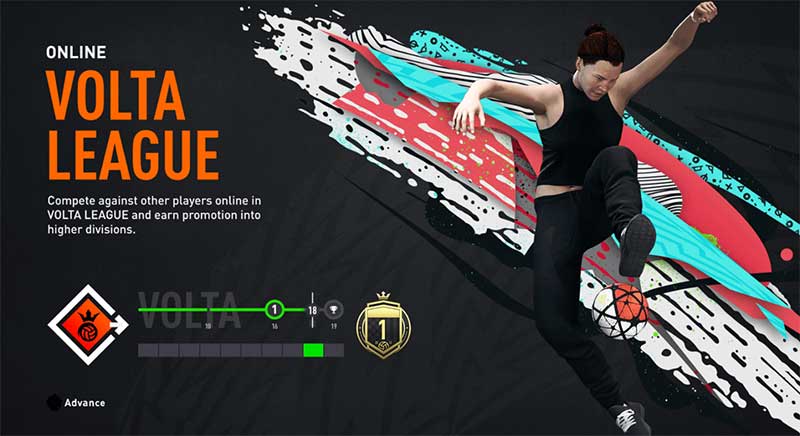 This year, Electronic Arts will not bring to Gamescom any event. You are free to play FIFA 20, there will be several interviews and some news will be announced but not in the format we were used in 2017 and previous years.
FIFA 20 Announcements
EA at gamescom experience will kick off on Tuesday, August 19 (starting at 7pm UK time). Mark this date on your calendar.
GAMESCOM 2019
✖️ To Be Confirmed | ✔️ Confirmed | ❌ Not Announced
✖️ NEW FIFA 20 TRAILER
A new trailer is expected to be released.
✖️ LICENSES
FIFA 20 will feature new licenses.
✖️ MORE FIFA DETAILS
EA may announce the Demo release date or other details.



EA Show Floor
If you plan on attending Gamescom 2019, join EA at Hall 6 and be among the first to play FIFA 20 or other new EA's titles. They'll have over 150 game stations for you to get hands-on with your favourite games.
You'll also able to watch live entertainment from the EA stage, including live FIFA 20 gameplay competitions, as well as hear more about your favourite EA games directly from EA producers.
The Stage Program includes:
✔️ Producer interviews
Hear from the makers of your favourite games with more about what's in the game, with insights and stories from the development studio.
✔️ Competition
Take part in live gameplay challenges on stage, competing against community members and professional athletes.
✔️ Prizes
Daily contests where you can win Fatboy Gaming Seats, Steel Series Peripherals, strictly limited Mirror's Edge Catalyst PS4 controllers, cool EA game packages and many other cool prizes.