Gamescom 2020 is where most of the FIFA 21 news and details are supposed to be unveiled. Because of that, we bring here a short updated guide with all details you need to know. Find out how to access the event and discover the FIFA 21 announcements before anyone else.
The Gamescom 2020
What you need to know about the Gamescom 2020

"The Heart of Gaming" – that's gamescom. The leading European trade fair for digital gaming culture is the meeting point for global companies from the entertainment industry and the international gaming community. Once again in 2020, this event will stand for innovation, enthusiasm and playing fun: the next gamescom takes place from 26 to 29 August.
First held on August 2009, the Gamescom is the world's largest games event with 400,000 visitors, more than 5,000 journalists and 900 exhibitors from 54 countries, featuring are areas for business, entertainment and professionals. As the only event of its kind, gamescom links the entire value-added chain, from developers, publishers and the trade all the way down to consumers, while stimulating discussion forums at every level.
Due to the coronavirus things will be different this year. The nationwide ban on major events until 31 August, which was announced on 15 April 2020 by the federal government and the federal states, has direct consequences for the staging of gamescom 2020 at the Cologne Exhibition Centre. This year there will be no business area or entertainment area in the previous format on site. However, this does not change the fact that gamescom will definitely take place digitally. Existing digital formats such as gamescom: Opening Night Live and gamescom now will be significantly expanded and new modules added. devcom, the official game developer conference of gamescom, will be held exclusively digitally as well. If you already bought a ticket, you will receive a full refund.
The entire games world will present itself to the public at gamescom, the leading B2B entertainment trade fair in Europe and beyond. In Gamescom 2020, plenty of innovations in games software and important hardware news are expected, as well as hundreds of world, European or German premieres.
FIFA 21 Event
Everything about FIFA 21 on the Gamescom 2020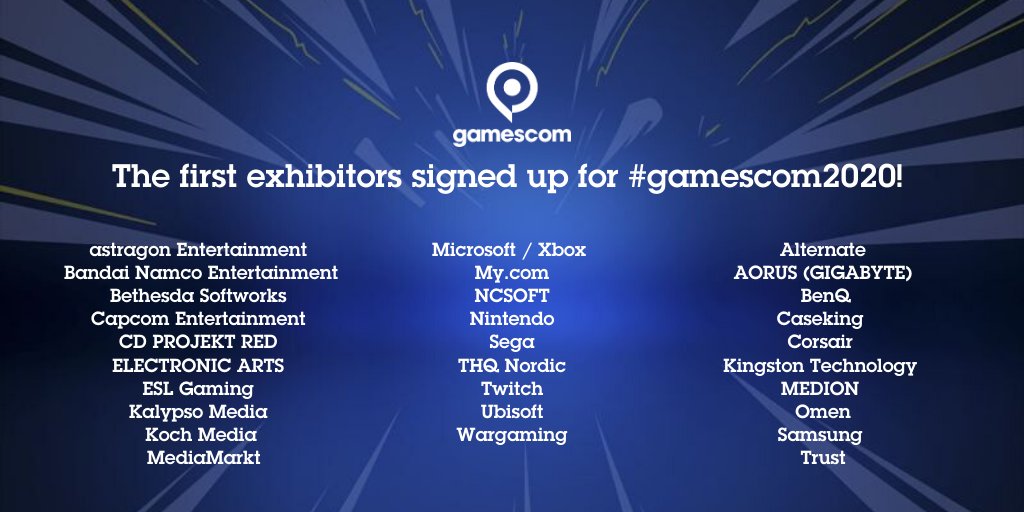 Numerous world premieres and exciting announcements are confirmed, including 2K, Activision, Bandai Namco Entertainment, Bungie, Capcom, Electronic Arts, Epic Games, Google Stadia, Koch Media/Deep Silver, Private Division, Sega, Square Enix, Sony Interactive Entertainment, THQ Nordic GmbH, Ubisoft and Xbox Game Studios, as well as a number of independent game studios.
Electronic Arts was one of the first exhibitors to confirm their presence.
GAMESCOM 2020
✖️ To Be Confirmed | ✔️ Confirmed | ❌ Not Announced
✖️ NEW FIFA 21 TRAILER
A new short trailer may eventually be released.
✖️ LICENSES
FIFA 21 will feature new licenses.
✖️ MORE FIFA DETAILS
EA may announce other details.