Welcome to Tête-à-Tête with Silvio Teixeira: a very special opinionated area that we are proud to include on our website.
Follow the wise, intelligent, humorous and insightful comments from Silvio. At the end of the article you may know him a bit better too.
In this second FIFA 16 episode, "Good and Cheap FIFA 16 Players Cards", the author lists good players for trading.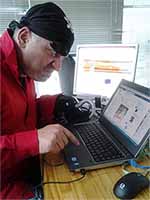 Good and Cheap FIFA 16 Players Cards
Ahhhh how fun this week has been! Buying, selling, testing. I was really missing the good old trading. Out of all the companies I hate EA are the one I love the most 🙂
Last week we were talking about our first trades, and by the way we took quite a few shots in the dark, since it's complicated to find out who's going to be good for trading and who isn't starting off that well. It's kind of like those "hot spots" in real life, that one gas station that ends up becoming a really great place for Friday night dates, or that one precarious small pub where for some reason loads of people go to hang out on Saturdays. And the more crowded the place is, more people seem to come. FUT players are a lot like that, out of a sudden everyone wants to buy a random player and his price increases at the blink of an eye, or sometimes people forget about some card that used to be excellent in FIFA 15 and its price falls to the ground. However, in the last few days we could notice some interesting tendencies. They may suffer variations, but so far I've made some good profit.
I started thinking about leagues, but I realised that even the players that are considered basic weren't cheap at all, and by "not cheap at all" I mean like 2k. That may sound cheap, but for people that don't have much to invest buying a player for 2k and then selling him for 2,2k is quite bad, you spent too much and profited too little. You'd be much better off buying for 650 coins and selling for 1000-1300 (some even for 1500) with much bigger profit percentages.
Whilst thinking about this I started looking for other players, according to their attributes. Although pace isn't as popular as before, there's absolutely no one that would decide to buy a player without looking at his pace first. Out of two similar LM's, the one with the highest pace sells the best, so even if you would personally go for shooting, still buy the fastest, what matters is that people buy him. So I realised that some players from smaller leagues were selling well, not because people were using that league in particular, but because they were building squads based on nationalities.
This way I started analysing players by their nationality, and some of the most important ones can be found in smaller leagues. The ones I looked at were the English, Brazilian, Spanish and Argentinian nationalities. Maybe someone good can be found among the Germans but I noticed that the most interesting ones either already play on the Bundesliga or are too expensive. I've been focusing on buying players for 650 coins, but of course, since prices vary a lot maybe you'll only find some of these for a bit more than 1k, but try and keep up with this train of thought.
Some of these I've never really heard of; okay, maybe I have but wasn't paying attention, or maybe it's just that they were silver and now are gold, or because they weren't even in FUT last year. But anyway, every year we have some of that, after all until the beginning of FIFA 15 Doumbia was just a regular name we would hear and not think of such godly powers.
Detail, I didn't give goalkeepers much attention because, unfortunately, people don't really care about them at the start of the season.
Let me show you some Brazilians that gave me some good profit to exemplify my choices:
Digão (CB) – Al Hilal
Digão is a really strong and fast defender with his 74 of pace and 85 of physicality, great combination for a player that costs only 650 coins.
Maicon (LM) – Lokomotiv
Maicon is already known by us for his mad pace stat that earned him a spot back at Doumbia FC. If it's indeed true that pace isn't decisive any more, it's also true that it takes some time for people to be convinced. In a full-Brazilian team, choosing this guy for the left-midfield position for just 650 is a real temptation.
Marlos (CAM) – Shaktar
Well-known midfielder with good shooting, passing and exceptionally great pace for a player of this position. And for just 650? Obvious sign for my Brazilian squad.
Allan (CDM) – Napoli
Used to be silver, was recently upgraded to gold. Besides the fact that he plays in a good league (Serie A), he shows off good defensive attributes whilst not being slow. Great option for trading.
Sebá (RW) – Olympiacos
Another player that used to be silver and, since he didn't play in a popular league (Greek League), he's also never been very popular. This year Sebá is a pretty fast rare gold right winger with good potential for long shots. Fits most cheap squads. I bought him for 650 and sold for 1500!
Bernard (CAM) – Shaktar
Bernard lost a little bit of pace but keeps on being fast and has 4 stars for skill moves. I didn't manage to find many at 650 but I did buy some for 1000 and sold for 2000, still a pretty good deal. (I even sold one for 3000 coins just now!)
Following the same logic, I looked for Spanish, German, Argentinian and English players, by position, the best among the cheapest. Example: I was going for the cheapest Spanish centre backs, but I found that the best of them was bit more expensive. I still chose him despite the price because the other one with good defensive attributes had just 34 of pace, you can see that one is unlikely to sell well.
An important detail, in some cases a non-rare player would come up as both a better and cheaper option for our squad, but hold on, we're focusing on the rare ones because these sell the best, plus you can go building your own squad little by little with full chemistry if you focus in one nationality. And one more thing (*read it in Jackie Chan's uncle voice*), all these players I bought for 650-700 coins gave me 100% of profit. You can even find non-rare silver players (like Marquinhos) that could make you profit more percentually speaking, but instability is the thing, right now he's great and all, but his price might as well just fall for no apparent reason. That's a different "vibe" I still didn't get to know much of on this year's FIFA.





Many other players could potentially be used with great results, I remember that José Bosigna, Tranzonspor RM, did very well. Same with Benat, and the Spanish centre back Victor Ruiz, which I bought for 900 coins and sold for 2000, and also the Spanish Iraola, which at first wasn't selling for nothing and then all of a sudden all 5 were sold in one go. With all this I've made 300k total so far, and I still haven't bought any FIFA Points or played any matches for that matter. Which means that anyone can do the same starting from scratch.
From now on things change a bit, since I have 300k available I can start chasing some bigger fish For example, this week we have IF Musa at 12k (Xbox One). His price will surely increase a lot. There are currently loads of players costing around 5-10k that should have their price increased and with all the money we've made in the last ten days of trading, we can start a new type of trading, one that's tougher but demands less constant hard work.
Will you be back next week, Mr. Silvio? We'll see, this weekend I'll play the game non-stop, if that doesn't make me rage and break my FIFA 16 copy, I'll be back 🙂
See yooooou later!