Welcome to Tête-à-Tête with Silvio Teixeira: a very special opinionated area that we are proud to include on our website.
Follow the wise, intelligent, humorous and insightful comments from Silvio. At the end of the article you may know him a bit better too.
In this episode, "Handicap, Does That Exist?", the author defends the existence of handicap. Or does he not? Keep on reading and find out.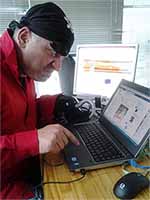 Handicap, Does That Exist in FIFA 15?
At least once a week someone calls upon me to start talking about this handicap thing. So we spent one hour in a conversation revolving around this theme. But it's just that this has come to a point where it gets a bit tiring for me. You see, this has been done several times, and sometimes I don't even have the patience to say all the things that I've already said, and then explain all the causes and reasons, so I end up being succinct, really; brief, and even a bit colder, as I see the stupidity revolving around the opinions of people who have no idea of how many times we've actually approached this subject. So I decided to write an article about it, which may still not convince those who are not willing to change their minds, but it'll be easier, because when someone asks me about this, I'll just give them the link to this and the person will get to know about my opinion and the motives that led me to it. Clever, huh? It's the coffee I just had, probably.
Before anything I do consider explaining what handicap really is. Handicap is a term used in a few sports to determine a level of advantage or disadvantage, which will make it a fair game for everyone. Suppose that you're about to place a bet in a fight where the champion Jon Jones is up against the brazilian Minotauro, which is a good fighter overall but is currently within a very different category or level. He's close to ending his career and suppose he had lost his last two fights. He's not a bad fighter, he's got experience, but facing Jon Jones is almost suicide. Who would you bet on? Almost everybody would go for Jon Jones, but if I apply a 50 x 1 handicap, that being for every one dollar you bet for Jon Jones you'll get one more, but for every one dollar you bet for Minotauro, in case he wins, you'll get 50 dollars! This makes people bet on Minotauro. The same goes for any sport where you want to give the weaker more chances to win. Who's never gave the weaker team a chance in a street football friendly game, for example, by giving them a little advantage so the game would get more fun? On golf, handicap allows players of different levels to play against each other. Nobody would face Tiger Woods (is he still the best, though?) if there wasn't handicap. In this case it wouldn't be interesting for Tiger to not have any opponents because this way he wouldn't win any money, so he chooses to give his opponents a certain advantage, and the game becomes fair. Is that clear?
Now let's try and see what people claim on FIFA. That handicap would favour the weaker. And that this would be according to the squad's rating. Because of that, people will use the lowest rated possible bronze players on the bench, lowering the squad's rating. Some will even avoid using the most top-rated players and build modest teams because this supposedly gives them the advantage.
As you can see, it all even starts the wrong way. This shouldn't be called handicap, because it's apparently a change that would favour the weaker without giving the stronger any benefits. In this case, it's not handicap. Okay, but leaving semantics aside, let's try to understand what's the reason why people think this exists. Basically, their "proof" is that, in some matches, they lose when they weren't supposed to, having way more shots on target and ridiculous chances thrown away while it was just them and the goalkeeper. And that the opposing team was weak but still won.
These arguments get downgraded easily, you just need to observe players in Division 1. You'll hardly see people using simple or low-rated squads, they're all excellent. Usually full of the best players from all kinds of leagues.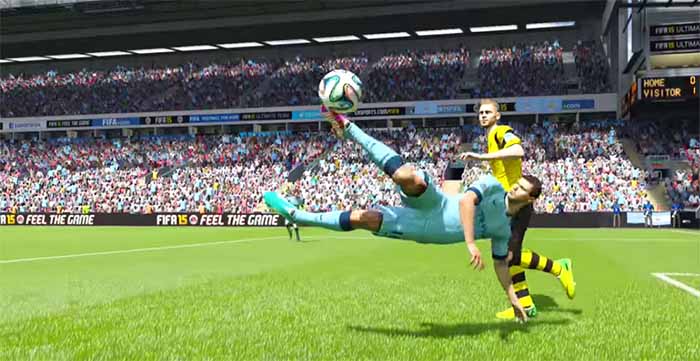 Not satisfied, I decided to go deeper on this. So I made several tests. In the first one, we built two really strong squads (85 rated) plus one more, but this one was quite simple yet well built and 78 rated (using several 49/50 rated bronze substitutes). I chose to play against my friend Eduardo Romário, the guy is a beast. Normally, with our teams set, out of 10 matches he wins 8, draws 1 and I win just 1, so he's pretty much absolutely better than me. However, will I be able to win if I pick the team that was built supposed to "give me the advantage"?
We played 6 matches, myself with the strong and high rated team while he used the weaker team that was supposed to get the handicap advantage (besides, he's already good). However, handicap didn't seem to help him, because although he did beat me once, I won 3 and we drew twice. Conclusion, he wasn't helped enough to win 5 matches, the one he won it was actually because he's really good and that over-powered my strong team, there was no advantage whatsoever, it was all on him.
We switched teams, shall now handicap help me win using the weaker team while he's the best player? Not in my dreams, I lost 5 matches, only managed to get a draw after some serious bus parking. Handicap didn't even care to show up and say hello.
I thought to myself, maybe this just happened because we're playing friendlies, maybe it only works when it's an actual Ultimate Team competition.
And this is where my second mate comes in, who's been thinking about giving up on the game and even offered me his players because he's just sick of all this handicap thing that makes him lose every match. By some of nature's randomness we managed to find each other on Seasons. He actually built a squad named Handcap EA Lixo (Portuguese for "Crap EA Handcap", indeed missing the i), it had Seria A players, nothing special, plus several bronze substitutes and no actual brilliant player. That ended up as a 76 rated squad. I thought it would be a good test to see if he was going to have handicap on his side, however what happened next only gave this story an end. The game was relatively evenly-matched but he had the best chances, he actually missed one inside of the area, then he hit the post on the 88th minute and I "found" a goal that gave me the win. Well, if handicap did help anyone that seemed to be me, because I clearly didn't deserve to win!
We can now conclude this with no doubt. Lowering your squad's rating won't help you win. Settled!
Now, if you're wondering if there's in fact some force that influences your game play making you lose when you probably didn't deserve to, the answer is YES, without a doubt. It's just not related to squad rating. How did I come to this conclusion? It was simple, yet pretty tough to settle. On certain matches where I felt like there was some disadvantage going on I'd usually lose 3 or 4-0. In cases like this, I'd explain my intentions to the opponent and then add them for a rematch using the same teams, except that on a friendly. On both rematch situations where I managed to win, one of which I showed absolute superiority, it didn't even seem like I was playing against the same person.
It happened the other way around, too. I won a few but then I wouldn't be able to make a good appearance on friendly rematches, and the opponent and I would even try squad rating variations. Nothing changed.

It's already known that EA seems to favour the 45th and 90th minute goals, and they've actually got a wonderful explanation for that. A huge rage of emotions, they say, the players will put some extra effort in the last minutes. Just like what happens in these moments, I'm sure there's some mechanic behind determining if you're getting an advantage or disadvantage. Every time I'm at the start of a season the first game is easier, but considering I'm on Division 3 or 2 there should be no such thing as an easy game, so it's most likely that I'm being given a hand. Other factors should contribute to this, but the fact is that it's not handicap and it doesn't have direct relation to ratings, and finally (and most important) this is not going to change! EA understands that this is the best thing to be done and, if you don't accept it, you might as well just quit playing, go play some Tetris or any other game that hasn't got any certain manipulation. It happens on FIFA, and it will probably stay the same on FIFA 16 and 17. Maybe in the future things could change, but until then your complaints about handicap (or whatever that might be called) won't do you any good. In the best hypothesis it'll make you feel better, just like it is for people that go to a football game to swear at the players realising they can't even hear the insults anyway.
Yes, you'll still find websites claiming A or B, so my objective here is not to convince people who don't accept a reasonable explanation. Some people desperately go after some excuse for their loss. They'll blame anything but themselves. Among the players you'll face in Division 1, you'll see excellent ones playing with great squads. They'll easily notice when they're about to start a "losing match". When this happens it's time to drastically change tactics, because you know the system is trying to give you a hard time, so avoid long passes. Even short passes will get sloppy sometimes, so make sure your players are very close to each other (that will make possession easier) and use dribbling. Of all the actions where we were able to notice some kind manipulation going on, dribbling is the one that will hardly get some. Try getting to the opponent's area dribbling, don't shoot straight away even if the goal appears easy, pass to your team mate on the last moment to take away any chances of save from the keeper.
The win won't be always possible in cases like this, but your chances are significantly better, and if you look at this in a positive way you can take it as a new challenge to be beaten. Beat your opponent and the system.
Now when someone asks me about my opinion on this, here's the link J
That's it for today, see you later!