Heroes cards were introduced in FIFA 15 but they were not a great success. Let's learn something more about these cards.
FIFA 16 Heroes Cards
Introduction
The Heroes cards were created in FIFA 15 Ultimate Team to reward individual honours, like best players and best young players awards, and heroic contribution during an important match such as a league derby, winning promotion to a higher league, or saving his club from relegation.
Just like MOTM cards, these ones become available in packs for only 24 hours. During this period, which starts at 6pm (UK time), the Heroes cards replace the corresponding regular cards. In other words, in the day a player gets his purple card in packs, it is impossible to find his regular card there. Your odds of pulling a Heroes card from a pack are exactly the same of pulling the regular card of that player in another day. In special occasions, like when the first purple FIFA 16 card was released (Robert Lewandowski), it may be released along with the TOTW. In that case, it can be found in packs during that week.
If you own the regular card of a player elected Hero, your card will keep unchanged. If you want the improved version, you will need to buy the corresponding Hero version in the market or pull it from a pack in that day.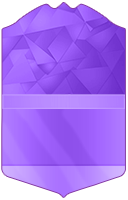 FUT 16 Heroes Cards
Ratings and Stats
The ratings and attributes of purple cards are usually boosted in one or two points, compared with their last TOTW / MOTM card or, if it doesn't exist, their regular card. However, they are always worse than TOTS and TOTY cards.
The position of the players in these cards may change if, in that match, they played really well in a different position.
Availability
These cards don't have any periodicity. It is expected to see them between May and June, because it is when the domestic leagues end. However, a few heroes cards will be released before that.
You can have the regular card and the Heroes card of the same player in your club. However, you cannot use them both in your squad at the same time.
FIFA 16 Heroes Cards Overview
Colour | Purple
How many Cards in FUT 16 | 1 to 100
How many times they are released | n.a.
How often they are released | Less than once a week
How long they are in packs | 24 Hours
How big is the boost | Usually one or two points compared to the TOTW / MOTM / regular card
Date of the first card in FIFA 16 | September
First Card in FUT History | Released for the first time in FIFA 15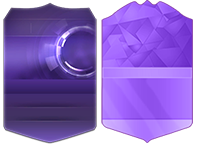 Heroes Cards from FIFA 15 to FIFA 16
| | | |
| --- | --- | --- |
| MORE EXPENSIVE | HIGHER BOOST | HIGHER FREQUENCY |
| | | |
| Record Breaker | Pro Players | TOTW |
| TOTY | Record Breaker | MOTM |
| Legend | TOTY | Pro Players |
| TOTS | Legend | TOTS |
| MOTM | TOTS | Heroes |
| Heroes | MOTM | Legends |
| FUTTIES | Heroes | Transfers |
| TOTW | Upgrades | FUTTIES |
| Upgrade | FUTTIES | Record Breaker |
| Transfer | TOTW | TOTY |
| Regular | Regular | Regular |
| | | |
| LESS EXPENSIVE | LOWER BOOST | LOWER FREQUENCY |
Heroes cards of previous year: