IMPORTANT
Doc FUT Diary is a new addition to our website. It reflects the personal experience of Patrik "Hody" Hodapp, a very well successful FIFA Ultimate Team gamer.
Let the Game(s) begin
The king is dead, long live the king! Every year millions of Fifa gamers have to deal with their sure faith again, but don't worry while you wonder how to start into a new FUT season somebody in Canada is already preparing next year's instalment – who said EA is not evil?
But there are always two sides to every story and that's why I'll share a dirty dozen thoughts and tips on how I'll start this new FUT season. I think there can be Coins made straight from the start increasing towards the actual game release date.



1
Game Mechanics – Power or Skill?
The demo should be out when you read this lines and my approach to a this new era after around 1000 games of FUT 14 will be to try a lot of matches in the demo with PSG and Barcelona to figure out who scores more goals for me my beloved Ibra or Mr. Messi. It's a good idea to see what will be the dominant factors this year. Sadly, the demo does't have the latest transfers. There is ultimate team in the demo too, with Ibrahimovic but no players at all to link him too.
Speed and strength like in Fifa 15 –  I will try Chelsea with Diego Costa and PSG with Zlatan for this.
Dribbling and ball control / skill – Barcelona with Messi and Neymar are perfect to try this one out. I used Eduardo Vargas that still plays for Naples in the Demo
I started to play on Worldclass with each team included against Boca Juniors (Lowest stats of all team) once I succeeded in winning with each team, I moved up to the next oppenent in the line of stats, Liverpool and so on. Like this I can figure out which players work best and suit my style and plan my FUT club towards them.
On consoles you might find yourself disappointed with the very short time per match that the demo offers. The fact that the PC version is NextGen this year too it, leaves me as a German – and for that reason strictly bound to logic and practicalism – no other choice than to download the PC demo, connect my Xbox One controller to my PC and to download a demo expander tool (1) to increase my match time!
Like this I have more time as well to practice old and new skill moves.



2
 Strength In Numbers
You have surely heard or read about this hint, and of course you have already created multiple FUT accounts on your console. I own five accounts, five for trading and one for losing games 🙁
So as soon as the web app is out, it is time to log in with each and every account to claim my free packs and to harvest the daily gifts EA's handing out. Afterward I transfer my coins to the main account and all the players I want to keep as well.



3
High Card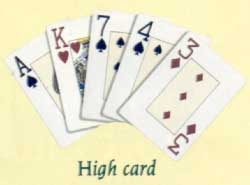 Like at poker its best not to play your cards to early and keep your high cards. I aim to keep all gold players above 84. I also keep popular players or players from popular leagues like BPL, Bundesliga, Seria A or Liga BBVA.
The price for them will rise once the game is out, as most people don't have many coins in the web app and only a small segment of FUT Players use the web app before the game is released, so that the demand for players (and their price) will rise significantly once the game is out.



4
Pace sells, but who's buying?
Actually most players will! There will be a demand for speedy strikers again, so apart from the high rated cards I will also keep all those speedsters that I will draw. I draw a bronze, silver or gold card, with a low rating but with 85+ speeds I it surely sells once the game is released.



5
One man's trash, that's another man's come up
Yapp, Macklemore said it in "Thrift Shop" – once players have opened their packs, they'll try to sell all cards they don't need yet in order to afford player cards. This means there will be lot of consumables and club items on the market for a very low price as nobody at this stage is rich. The prices of items like team fitness cards, chemistry styles or position cards along with some popular kits and crests will rise after game release. I will stock as many of those as I can afford!



6
Team of the Lost
On the 17th there will be the weekly team of the week. Due to the fact that players can only draw cards in the web app and are not able buy Fifa Coins through EA yet, there will be very few of these TOTW players on the market, making them ultra-rare and for that reason boosting their price up after game release. Last year TOTW Matuidi was 20k in the web and 200k once the game was out.



7
 Stock up
Like mentioned in the "High Cards", I will try to stock up on popular gold rare players like Benzema, Diego Costa or Sturridge. In the web app their price will be much lower than after the game is out and if the demand starts, I will be stocked up and ready for huge profits.
Ebenezer Scrooge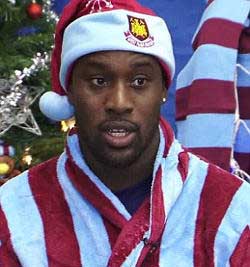 Every new FUT release feels a bit like early Christmas, so I stick to that feeling and be like the famous miser.
Coins are very precious in the beginning of the game, so once the game is out so I won't waste them on packs. Rumors say that EA will put more good players into packs to flood the market in the beginning of the game.
So actually it is good idea to open packs at the beginning but not with my precious earned coins.
I will use Fifa Coins instead, owning Early Access will give me a little discount and there are some pages that offer Xbox Live Coins (PSN Coins of you are on PlayStation) for a little discount, so I can live up to Scrooge Fame!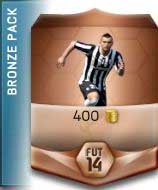 9
Bronze Age
My all-time favourite trading method! I buy regularly bronze packs for 400 Coins and sell all pacey players, all players of popular leagues along with player or squad fitness cards or stadiums.



10
The Devil wears Prada
I made most of my coins last year with consumables and club item trading. So I aim to figure out ASAP which stadiums, balls and especially kits will be in high demand. Mostly it will be the usual suspects like every year.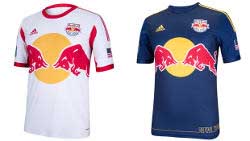 Of course I have checked some real life football websites for these years couture already and got an idea what designs FUT players might like. Next tip is to simply search for kits on the transfer market and look for the highest prices which show that they are in high demand. I then buy these kits, stadiums and fitness cards for the lowest price possible to sell them on for a higher price. Working early shift in an IT office is fantastic to get low prices away from peak times.



11
I don't like the drugs, but the drugs like me
Of course Marilyn Manson was not talking about chemistry styles, but I do. Due to the fact that people will sell all consumables' I will use the ones I draw and that I  am sure that they are not worth a lot and apply them players before I list them on the transfer market. Making my players the only ones with a chemistry styles on the market, raising their price.



12
Get rich or die trying
It is very crucial to check prices on FUT websites always before buying or selling. Without the actual game available and less crowded market, there are two possible scenarios:
Average players are overpriced. When the web app was out first, Isco went for 45k, Dani Alves for 85K, In this case I will let those guys go with a kiss goodbye and re-buy them later when prices are normal again.
Very good players could be priced very low, because nobody went Abramovich yet and has enough coins to spent two millions on a Ronaldo. In FUT 14 Franck Ribery was only 300k in the web app before the game was out!
Then I'll try to buy my squads while the web app only is out – but only at the end of the web app, shortly before the game is out. I use the plural because I  always have two teams, I play with the first one until fitness drops below 90 and then change to the second team, letting the first eleven rest on the bench. It's usually sufficient to play a offline game or cup with the reserve, just to get the top-squad fit again for on line league.
Check back for my next diary entry and see how my club is doing!
If anybody is interested I will offer the exchange FIFA 14 coins for FIFA 15 coins. For 50-60K FIFA 15 cooins, you will get yourself 539K of Fifa 14 coins! Leave comments.
(1) Use at your own risk
The Author: Patrik "Hody" Hodapp