FC 24 Loan players are limited-use items that can boost the overall performance of your team.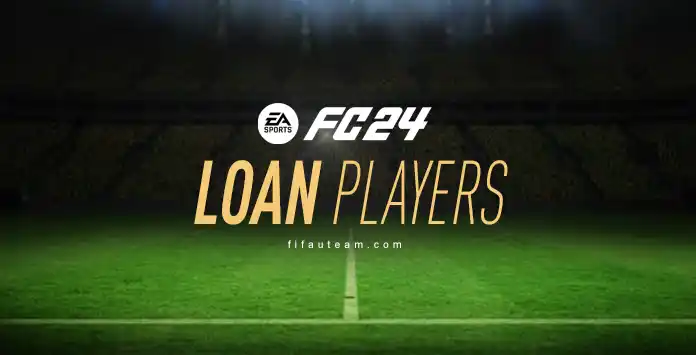 Loan Items
First introduced in
FUT 15
, loan players are items which you can use for a
limited number of games
. They can inject that extra bit of quality into your squad for a few games and prove vital in key fixtures. Because of that, more and more people are using them.
Loan player items are identified by a blue circle in the bottom right corner. The number within the circle shows us how many matches he can play until his contracts expire and his card becomes obsolete.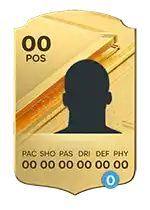 You may be asking what's the point of having these cards when you can have the final one. Well, first, they are usually free, and you will not be spending the contracts of your cards. Besides that, it allows you to try new items before buying them.
These cards have some specifics about how they work that you should know:
Duplicates
If you win a loan player item you already own in your club, you don't have to discard any of them. You can combine them into one single card with the sum of the contracts of both and preserve the stats from the first one.


Squad
You can play with several players on loan at the same time. You can also own a loan player and his definitive card on your squad, but you can only use one at a time.


Transfer Marker
You cannot sell loan player items, which means you will not find them on the transfer market. If you try to discard them, you will receive 0 coins. Besides that, you cannot use them to submit squad building challenges.


Contracts
Like any other player card, and except in the Friendlies and Moments modes, you are spending one contract when you use a loan player. If he remains on the subs or reserves, his loan duration remains unchanged. However, you cannot apply contracts to his card to extend the loan. As soon as he runs out of contract, he becomes useless.


Consumables
Except for contracts, all other consumables work OK on loan players, though most of the time, it'd be a bit of a waste considering their limited availability.
How to Get Loan Player Items
There are several ways to get FC 24 loan players:
Season Rewards;
FC Editions;
Starting Squad;
Ultimate Team packs;
Seasons
You can exchange your UT XP by players on loan. The list is published on our
Seasons dedicated page
.
FC Editions
Football Club 24 has two editions. Each one has different offers, but both include the same loan players.
Standard and
Ultimate Edition
Loan Cover Star Item
(10 matches)
Standard and
Ultimate Edition
Loan Ambassador Player Pick Item
(5 matches)
Only
Ultimate Edition
Loan Mad Ready Item
(24 matches)
Starting Team
When you start Ultimate Team 24 for the very first time, right after opening your starter pack, the game requests you to
select a player
on your squad to replace with a high-rated loan player. It is a one-time chance to improve your squad with a top-quality player. Like on Draft, it will show five players to pick one, according to your selected position. The better is the card, the fewer games you can play with him.
Packs
You can also receive loan players when opening specific packs. They are not available for sale on the store, but you can get them as a reward on Squad Battles, a special event, or even by completing an objective.
Loan Player Reward Pack
Includes a player
rated 75-80 on loan
Premium Loan Player Pack
Includes a player
rated 81-85 on loan
Ultimate Loan Player Pack
Includes a player
rated 86-90 on loan
Loan Prime Icon Pack
Includes a Prime
Icon on loan
Frequently Asked Questions
With the Loan Players feature, you'll be able to try out some of Ultimate Team's most sought-after players for a limited amount of matches.
No. Football Club 24 loan players are unavailable on the transfer market. However, you can find them in specific packs or by exchanging your XP.
You cannot extend the contracts of loan player items. Once expired, they become obsolete, and it's up to you to discard them for free or keep them in your club.