Ultimate Team is not a difficult game. The problem is that, in order to achieve the success, you must to do the things right. Find out the top 10 mistakes of FUT 19 players that you should avoid.
Top 10 Mistakes of FUT 19 Players
What you shouldn't do in FUT 19

01 DON'T LOOK FOR EASY COINS
Everyday we meet people who lost all their coins and valuable cards because they believed that there was a quicker and easier way to make coins in FIFA 19 Ultimate Team. There is not. Thousands of players are taken by temptation and lose everything they have on fake websites and apps, featuring such beautiful names like cards duplicators or coins generators.
Buying coins shouldn't be an option too. You can be scammed or, if you had success buying those coins, banned by EA.
02 DON'T BUY PACKS
It's time for one of the most popular mistakes. When you open a pack, the items you get are probably not good enough to cover half of what you spent. It's not easy to prove that buying packs is a bad strategy because we would have to analyse an extremely large sample. Even without being able to prove it, many FUT 19 players who spent millions of coins and thousands of FIFA Points agree with us: buying packs is one of the worst investments you can make. It's like playing the lottery. We pay the price of being able to dream. Almost sure we will not pack any good card, but that 'almost' is often enough to make us move.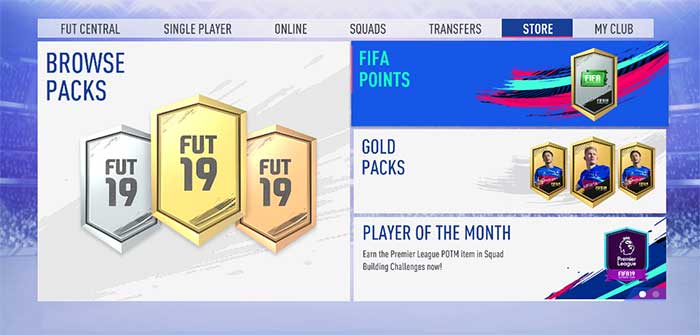 03 DON'T QUIT
You are losing 5-0 at half-time and you are afraid that it continues until it reaches the two digits? Whatever you do, do not give up. Firstly, because it is an extreme lack of fair play with your opponent. Secondly because, besides not receive the coins of that match, your DNF% (the index that measures the number of matches you have not finished) will drop. It means that you will also receive less coins in the next matches.
04 PICK THE BEST FORMATION, TACTICS AND INSTRUCTIONS
Most of the FUT 19 players never tried more than 2 or 3 formations. They have a huge impact on your squad's performance, so you should test as many as possible until you find the one that suits better to your play style. This year, yous should also focus in tactics and player's instructions since they are more powerful than ever. They can make the difference you are looking for.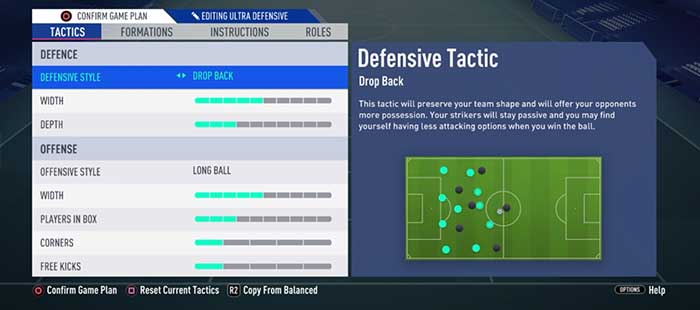 05 IMPROVE YOUR CONNECTION
EA's servers sucks. Fact. However, you can also perform a few actions to improve your connection. Change the firewall settings, open ports on your router, try a wired connection or get NAT 1. Whatever you do, try to improve your connection as much as you can. Otherwise, it will be more difficult to find an opponent, you will play more often in his stadium, the game will lags and your DNF% may be affected.
06 BE CALM
In balanced matches, the most decisive factor is your state of mind. Success depends directly on yours capacity to control your emotions and keep your concentration. We recommend you to play alone and eliminate all potential sources of distraction. You should also make a pause whenever you concede a goal and don't lose your temper. You can be frustrated, full of adrenaline and hungry for revenge. These are the exact ingredients that will most likely make you lose again.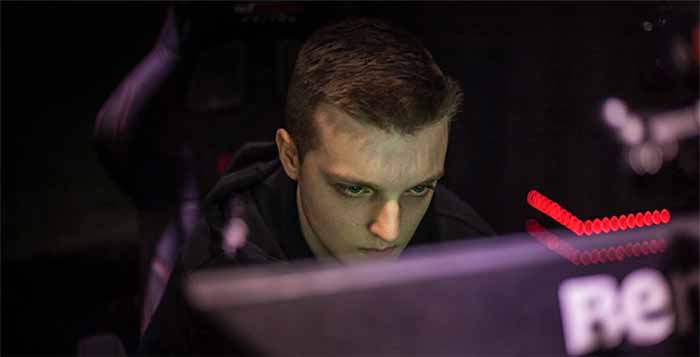 07 ANALYSE YOUR OPPONENT
Do you know those 15 seconds before any match that you have to analyse your opponent's team? Put your smartphone aside, and use them wisely. They pass too quickly. Find out his formation, his best players and which side you can explore easier and adapt your strategy according to this.
08 DON'T IGNORE CHEMISTRY
It's a common sense between FUT gamers that having good chemistry is having a chemistry of 100. That's wrong. We can have team chemistry of 100 in which one player has individual chemistry of zero. This is not really the desired chemistry. The individual chemistry is actually the one that weighs more on the attributes set up during the matches. Be sure to get the highest chemistry for all your players but don't overrate it. The teams that are made up of exclusively players from the same league, club or nationality are almost always typical cases of 'chemistry waste'.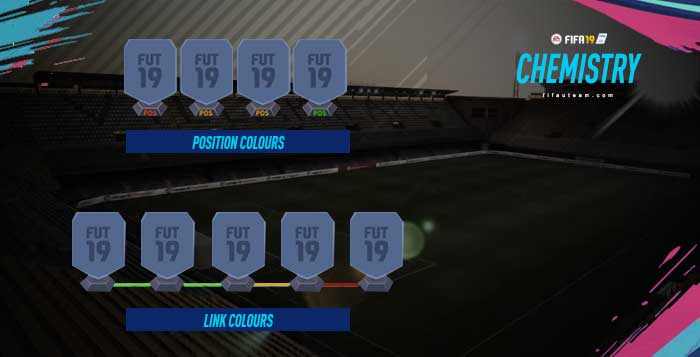 09 KNOW THE MARKET
A good trader always knows the market well. Many cards are discarded or sold at much lower prices than they were supposed to be because the players didn't realize how valuable they are. The most common example is probably the rare silver cards. If you want to avoid making this mistake, consult a FUT database and check the current prices.
10 KNOW THE GAME RULES
Most of the FUT 19 players don't know the rules and this affects their performance. For example: why should you buy fitness coaches if you never let your players have less than fitness 90? If you want to know everything about FUT, you are in the right place. We already published 2000+ articles in this website, so there is nothing you will not find here.
Do you make some of these mistakes? Follow our tips and improve your FUT 19 club.