Ten new FIFA 17 legends were included in FIFA 17 Ultimate Team. Find out everything about them.
New FIFA 17 Legends
Who are the ten new FIFA 17 Legends?



FUT 17 sees the addition of Marc Overmars, Paul Scholes, Jamie Carragher, Alessandro Del Piero, Ole Gunnar Solskjær, Carles Puyol, Juan Sebastián Verón, Emmanuel Petit, Rio Ferdinand and Luis Hernández. In addition to the 10 new Legends in FUT 17 exclusively on Xbox One and Xbox 360 consoles, previous 66 Legends including Pele, Giggs, Beckenbauer and more will be returning in FIFA 17.
Let's see one by one who are the new FIFA 17 legends.
A no-nonsense defensive style honed over 17 years at Liverpool saw Jamie Carragher gain legendary status among the Anfield crowd in front of which he played. Known for his tough tackling and fiercely competitive nature, Carragher was renowned as one of the toughest centre-backs in the Premier League.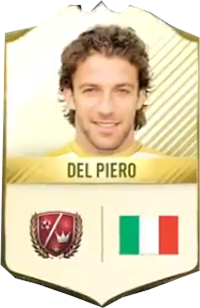 ALESSANDRO DEL PIERO
CENTRE FORWARD

Goal-scorer, technically gifted, passionate, loyal. These are just some of the terms used to describe Alessandro Del Piero, one of the greatest strikers of his generation. Boasting over 200 goals for Juventus, Del Piero's career exemplifies what it means to be a Legend.
Rio Ferdinand made over 300 appearances for Manchester United as a creative and solid centre-back. A towering presence in the Red Devil's back line for many years, Ferdinand was a mainstay for both club and country and was one of the finest defenders of his generation.
"El Matador" is a legendary striker in his native Mexico. Hernández made an art of scoring dramatic and important goals during his 15 year career spanning both North and South America.
Blessed with incredible pace and technical ability, few players were as terrifying in full flight as Marc Overmars. The Dutch winger had the ability to change a game in an instant and became a cult hero for Arsenal, Barcelona and his native Netherlands.
"The Wall" captained the great Barcelona team which won trophy after trophy under Pep Guardiola. Leading by example, Puyol left everything out on the pitch, proudly sporting the armband for the Spanish giants for many years. His assured style and incredible ability to read the game made Puyol the heartbeat for both club and country.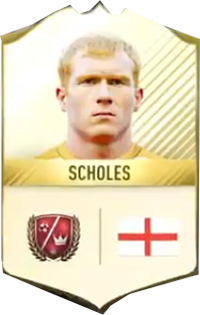 PAUL SCHOLES
CENTRE ATTACKING MIDFIELDER

One of the finest midfielders of recent times, Paul Scholes' technique, passing and shooting earned him worldwide admiration from fans and players alike. In a Manchester United career spanning 21 years Scholes won 25 trophies, making him the most decorated English player ever.
"The baby-faced assassin" was the definition of a natural finisher. Solskjær reached legendary status for Manchester United, scoring vital goals at crucial times. He is regarded as one of the all time great "super subs" with a knack of coming off the bench to make a match-defining impact.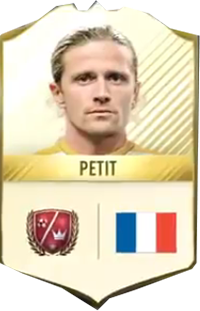 EMMANUEL PETIT
CENTRE DEFENSIVE MIDFIELDER

A goal-scorer in the 1998 FIFA World Cup Final, Emmanuel Petit was the epitome of a classy midfield general. His club career was a who's who of the world's best clubs, with Monaco, Arsenal, Barcelona and Chelsea all featuring on his CV.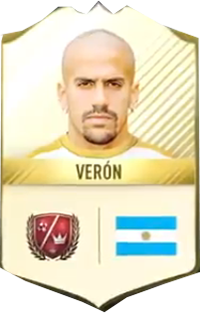 JUAN SEBASTIÁN VERÓN
CENTRE MIDFIELDER

A commanding presence in midfield, Juan Sebastián Verón was equal parts combative and graceful. Incredibly gifted and with the ability to boss any match, Verón played for some of the world's greatest clubs during his 20 year career.
If you want to know all the FIFA 17 legends, just click here