Do you know the FIFA 18 gameplay features? If you don't, you are in the right place!
All the new FIFA 18 Gameplay Features Explained
Powered by Frostbite, FIFA 18 blurs the line between the virtual and real worlds, bringing to life the heroes, teams, and atmospheres of The World's Game.
Real Player Motion Technology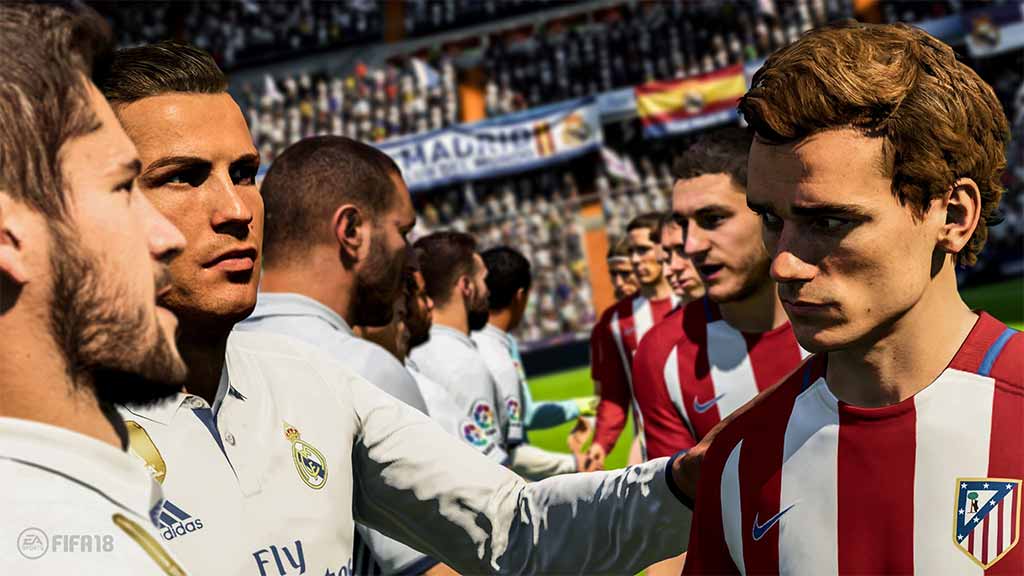 FIFA 18 introduces Real Player Motion Technology – the system behind biggest step in gameplay innovation in franchise history. The all-new animation system unlocks the next level of responsiveness, and player personality – now Cristiano Ronaldo and other top players feel and move exactly like they do on the real pitch.
Player Personality
Ronaldo's signature sprint, Sterling's unique turns, and Griezmann's technique are all immediately recognizable in FIFA 18. For the first time ever, real-world movements, size and attributes inform how a player moves, allowing you to feel the life-like tendencies of the world's best.
Dribbling Overhault
New dribbling mechanics allow the best players to inject more creativity into 1v1 situations. Take more defined touches, make tighter turns, and explode into attack more dynamically than ever before.
Gameplay fueled by Cristiano Ronaldo
Back-to-back European Champion, Cristiano Ronaldo fuels FIFA 18 gameplay innovation. Motion data capture of Ronaldo's acceleration, run cadence, skills, and shooting technique have informed gameplay elements like fluidity, player responsiveness and explosiveness.
More FIFA 18 Features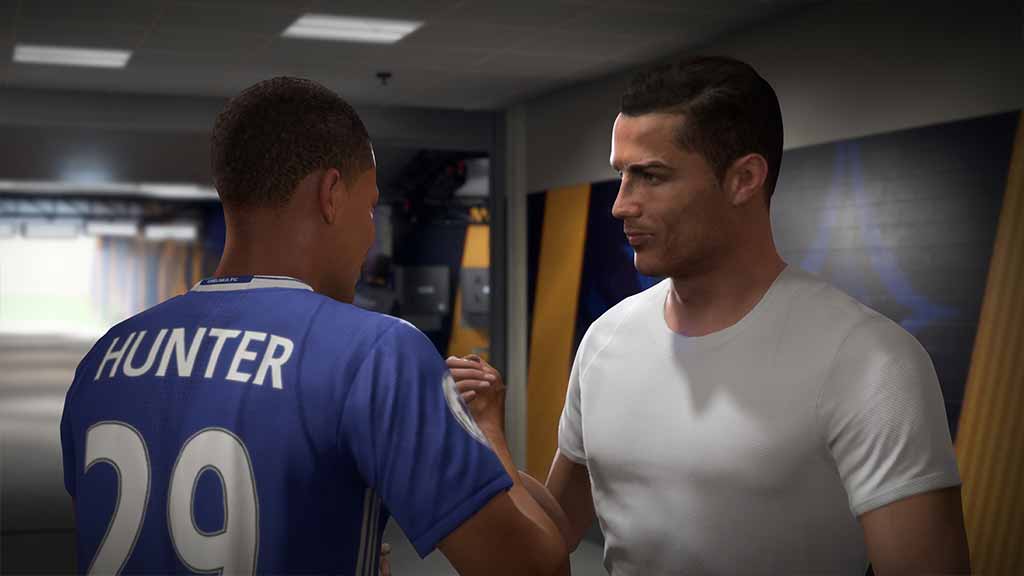 Live dramatic moments on FIFA 18, pick a team style and play in a immersive atmosphere.
Dramatic Moments
Score incredible goals in FIFA 18 as new movement and finishing animations unlock more fluid striking and heading of the ball. All-new crossing controls bring greater options to how you send it into the box. Whipped to the spot, arching deliveries, and pinged crosses to the back-stick will shake up your attacks in the final third.
Team Styles
From tiki-taka to high press, new Team Styles put the most recognised tactics of the world's best clubs on the pitch in FIFA 18. Enjoy more time and space to read the play through New Player Positioning, while improved tactics give players greater options on the ball as teammates exploit space and make new attacking runs.
Immersive Atmosphere
Authentic sun positions, cinematic atmosphere grading, signature pitch-side fixtures, on-pitch debris, club and stadium specific banners, adaptive commentary, and changes in pitch quality all come together to bring the most immersive football experiences to life in FIFA 18. Hear authentic chants as you attack, feed off the energy of new, high-def dynamic crowds and interact with your fans while celebrating.
All the new features of previous FIFA video games:
FIFA 17
FIFA 16
FIFA 15
FIFA 14
FIFA 13