Welcome to Tête-à-Tête with Silvio Teixeira: a very special opinionated area that we are proud to include on our website.
Follow the wise, intelligent, humorous and insightful comments from Silvio. At the end of the article you may know him a bit better too.
In this new insertion, "And suddenly the world fell down!", analyzes the consequences of EA Sports' announced attack against coin sellers.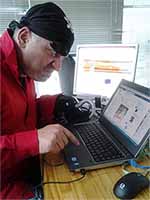 And suddenly the world fell down!
EA has informed us they'll be starting to give a hard time to people who buy coins. Of course the same should happen to people who make business out of them, they've been practically told to go burn in hell.
Let's say this would actually happen, after all it could be just another scaring attempt and then everything stays the same, but technically this is quite possible, and if you haven't heard it yet, EA has announced they'll start monitoring accounts looking for coin negotiations. Because, let's face it, it's quite clear that something else is going on when there are bronze cards on the market (usually very cheap) with astronomic buy now prices, of course there's someone out there winning something for that.
EA claims these coin business companies use programs called autobuyers or bots, which keep making automatic trades in large amounts really fast, and so they end up stealing opportunities from the human traders. This is true, it's exactly what happens. An autobuyer keeps monitoring every Neuer on the market (could be any player) for every X seconds. Let's suppose his current price is 50K but someone accidently sets up a buy now price of 5K. What would happen? It's simple, you would NEVER get the chance to buy this card because, in a few seconds, the program verifies there's a price lower than 20K for Neuer and so it would buy it in the blink of an eye.
These programs generate an absurd amount of accesses and this overcrowds the servers, which end up experiencing technical difficulties over time. Think of a super market. How many shopping carts should they buy for the customers? Possibly you would say they should calculate how many is the maximum number of people they would have shopping in a crowded day and then add a few more just to make sure. Let's say this would be 20 thousand and, just to make sure, there would be 25 thousand carts. This way, even if everyone is using a cart they would still have a few unused ones in the parking lot, for example. But then 50 thousand more customers appear out of nowhere, what would happen? A lot of people wouldn't be able to get themselves a cart so they would have to wait for their turn. Would it be the supermarket's fault? You could say the market should have made better calculations, but no, it's not true, we're talking correct mathematics. EA provides more servers than there are players, but they haven't been taking the autobuyers into account, which occupy more space than all the actual players together. Would it be possible for EA to provide us the double amount of servers so that the autobuyers don't lose space? It would, but since they're not really thinking of adopting these expenses, they've decided to sacrifice the coins businessmen out there.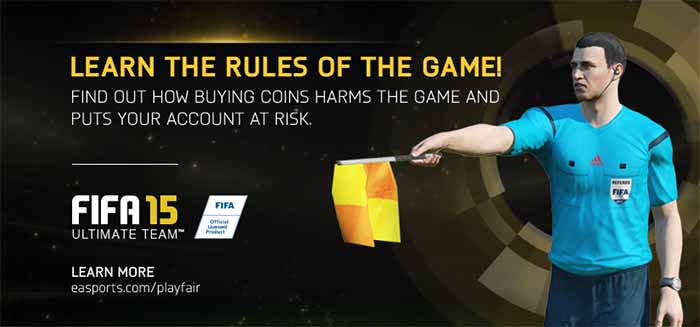 Click on the image in order to access EA Sports' message
On practice, this will have several consequences:
You won't be able to buy coins, so you'll have to take more steps making trades and playing matches in order to get your precious coins.
Trading will be much easier since the good deals will appear much more often while there are no autobuyers around.
The players' prices will fall appreciably because the autobuyers have been there basically as deal smugglers, they buy cheap and sell expensive, now you'll be able to buy cheap as long as you're a good trader.
The Web app should work fine with less traffic, except for the times when there are TOTS, TOTY or other types of releases going on, which is usually when the market goes crazy.
Problems like having stuck players or uncompleted trades will be reduced almost to zero, because there won't be the same number of auctions going on.
It's true that people who don't have time but do have money won't enjoy this very much, and in fact the idea goes the other way around on PES. A few days ago, it was announced that PES2015 will allow people to buy players with real money, which is the same for coin sales on FIFA. Director James Cox said:
"If you don't have a lot of time, then with microtransactions you can go buy a lot of players that you want. But you also can earn Game Points in the mode and other parts of PES as well. We're trying to link things together so you can progress and build your team [normally]. The idea is that we're trying to just give the players the choice of what they want to do. Some people have more time, some people have more money. Some people have a bit of each! Either way, you'll have the choice."
EA is yet to earn much financially with all this, because without the possibility to buy coins, whoever is able to spend some money on the game will have only the option of buying FIFA Points for packs. It's a complete clever move by EA to reduce costs, increase profits and still make a lot of players happy. If anyone is going to be mad about this, it will be those businessmen who will lose their business and so have to find other alternatives, and also players who have money but no time, now they'll have to work hard in order to get high quality players.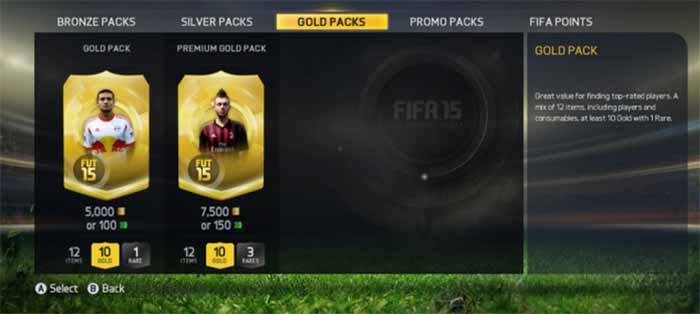 Of course all this will depend if EA actually puts it on practice and not just speculate like many other times. After all they'll be messing with all the big coin business sites, youtube channels and huge negotiators, the coin mafia, because the final buyer that goes and gets 20K is just the drug user, and this one shouldn't receive penalties. All the contradiction force should go against the "dealer" or, in this case, the coin supplier. For most players this should be a good thing, for a few players this should make things hard, therefore in my opinion these changes are welcome.
The fact is that, if this becomes reality, new trading techniques will be developed. A few of them that we've been using on FIFA 14 will be outdated and we'll have to make updates or even start others from the bottom. Naturally you'll be aware of all this if you keep up with our posts on the way to your first million on FIFA 15. What about you, do you agree or disagree with these changes in case they actually happen?
And that's it for today…
See you later!