Welcome to the Mher's Corner, the column of Mher Ginosyan, that we are proud to include in our website. Know him better at the end of the article.
In this new episode, "Top 10 Non-rare Gold Players in FUT 14", the author shows us some nice FUT 14 gems.
Top 10 Non-rare Gold Players in FUT 14
Hello everyone.
Today, I am going to talk about top 10 non-rare gold players in FUT 14.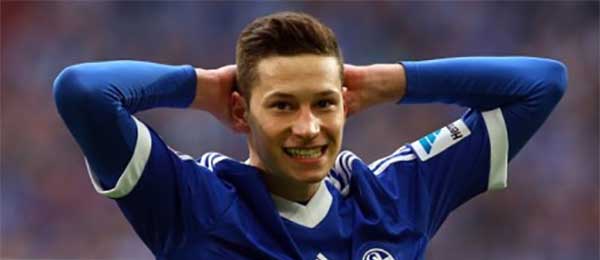 The first card that I am going to talk about is really famous for everyone who has a squad based on BundesLiga. It is Julian Draxler.
He is a great CAM in game and he is also a very talented player in real life. He has nice ball control and dribbling (85). Also, he has amazing long shots (85), short passing (82), and shot power (81). His other attributes are also very nice but there is another amazing thing about this player. He has 4 star skill moves and 5 star weak foot. I think his card is very nice one and there will be a lot of people who will use him.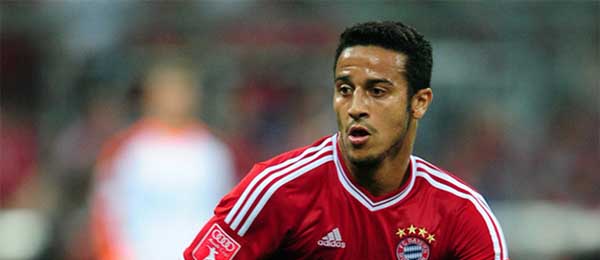 The next card that I would like to tell about is Thiago Alcantara.
He is also playing as a CAM and again in BundesLiga.
His card is similar to Draxler's card but they have some differences. Thiago has better defensive stats such as sliding tackles, standing tackles, and marking. He is also much better heading, jumping, penalties, and passing. There are some more attributes that Thiago is better than Draxler. However, I think Draxler is more useful for CAM.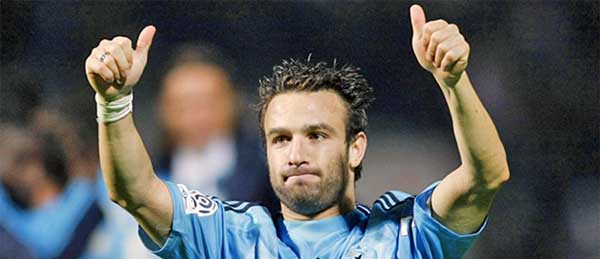 In the path of talking about CAMs, I would like to introduce another player who is playing as a center attacking midfielder. I have personally used this card and I really liked that. It is Mathieu Valbuena.
I think he is the highest rated non-rare gold player. This player has very good ball control (86), dribbling (80), curve (82), and crossing (83). Though, after using him in my squad, I have noticed another fantastic stat about him. He has 92 acceleration, which is just perfect. Also, his agility (91) makes him very great player in the game. If we take in consideration that he is playing in Ligue 1, he may be a very good choice for CAM if not the best one.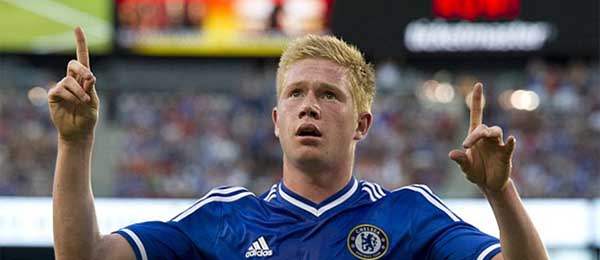 Another very popular non-rare gold CAM is Kevin De Bryune. I have seen a lot of players using him and they just say that he is one of the best non-rare player. After the Winter Transfers, he is available in BundesLiga as well. He has overall 429 total stats which are very impressive; many gold rare players don't have that many stats. I think UT players like him that much because of his 5 star weak foot and 4 star skill moves. In addition, I think he has a very good attacking and creative attributes such as 82 ball control and dribbling, 83 long shots with 80 shot power, 81 short passing, 82 sprint speed and 85 stamina. Overall, I think he is a very good non-rare CAM.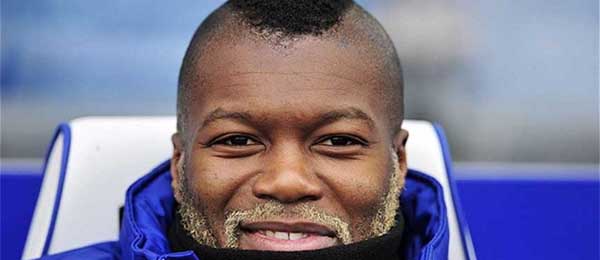 The next card is also one of my favourite cards because I use them when I first build a team. This time I am talking about a ST and he is Djibril Cissé.
Even though hic card got downgraded from 81 to 79, I still think he is a very good non-rare ST in UT.
Another bad thing about his card from last year is that now he plays in Russian League which is not that famous in UT. Before, he was playing in Premier League. However, he got transferred to Ligue 1 during the Winter Transfers. Now, let's talk a bit about his attributes. He has 81 finishing with 83 shot power and 80 volleys. However, I think his speed and strength are making his card more usable. He has 83 acceleration, 84 sprint speed, 81 jumping, and 82 strength. I think with total 419 total stats he can be a very useful player for starters because his card is only 350-400. In addition, he has 4 star weak foot and 4 star skill moves.
A very similar player to Cisse is Arouna Kone. However, I have never used him in UT so I would not talk about him. But, after looking at his attributes, I think he is a good one and it is worth to try him.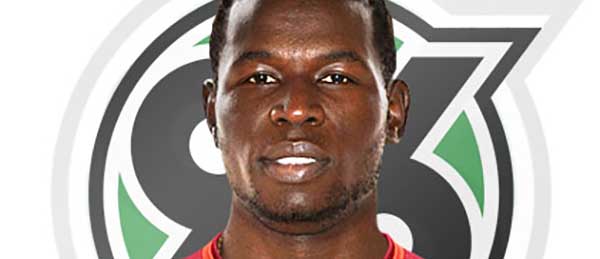 There is another ST, which I have personally used, and I really liked him. I am talking about Mame Diouf.
In my opinion, he is the most useful cheap ST in BundesLiga. The most impressive thing about him is his pace. He has 90 sprint speed with 86 acceleration. Also, he has 83 finishing, 81 shot power. Another very important attribute for a striker is the arial ability. He has 93 jumping, 82 heading accuracy, and he is 6'0 tall. What every ST should have? Everyone will say: Pace, Shooting, and Heading. He has 3 of them and I think it makes him a very good non-rare ST in UT.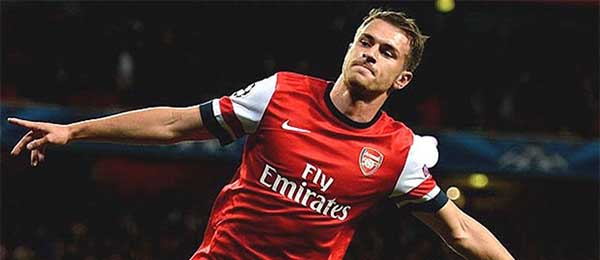 Now, I will talk about a CM in BPL. His name is Aaron Ramsey. I am very happy that his card got upgraded because 77 overall was look like a joke. However, EA gave him an upgrade that he fully deserved (if not his injury, he might have had a better upgrade). Now, his new card has 81 overall rating with 443 total stats. His lowest stat is 58 heading accuracy, otherwise he would have been a nice all-rounder. However, besides headers, his other stats are just perfect. Let's look in more depth. 82 ball control, 84 dribbling and long passing, 83 long shots with 82 shot power, 86 short passing and penalties, and guess what? He has 99 stamina. I think with those attributes he can be a perfect midfielder with nice attacking and even better defending ratings.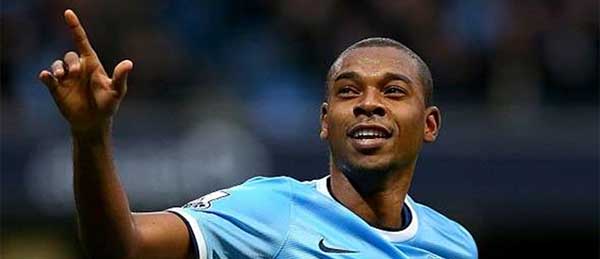 Another non-rare CM in BPL is Fernando Luiz Rosa, known as Fernandinho. I think he is most expensive non-rare player (around 2k). This card is very look like to Ramsey's card. They both have very good attacking and defending ratings. In case also, heading is not that good (55). In addition to heading, Fernandinho does not have a good strength (42) also comparing to Ramsey (71). However, there are several stats that exceed Ramsey's. The first one is pace. Fernandinho has 83 sprint speed and acceleration. Also, he has better aggression (83), interceptions (83), and vision (84). Fernandinho has also a little advantage in ball control and long shots.
Overall, I think they are the best 2 non-rare gold CM in UT.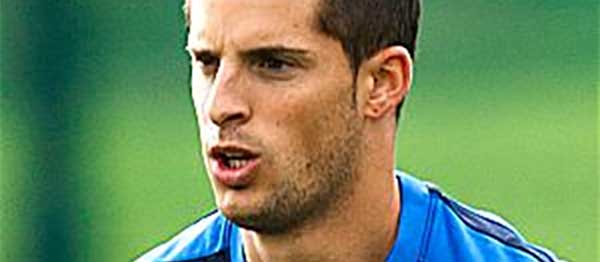 Now, I will talk about another midfielder but this time it is RM. Probably you have guessed about whom I am talking. It is Kevin Mirallas. He has 446 total stats. I think most of the people like to use him in UT because of his speed. He has 87 sprint speed and 90 acceleration. Plus, he has 80 ball control, short passing, and crossing which are very important for a wing player. Of course there are another things that people like about him which are his 87 dribbling and 86 agility. For sure, he will be very useful in BPL squad and in a Belgium squad.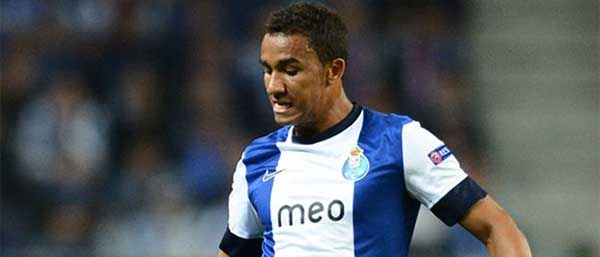 I would like to end my list of non-rare players with someone who is not famous at all. He may even not be that useful because of the League his is playing in which is Liga Portuguesa. I would like to mention him because of one thing. He has the most total stats among all non-rare gold players. He is Danilo Luiz da Silva known as just Danilo. He has 456 total stats which is more than Robben's stats (454). With comparing Robben, I do not mean to say that he is better or anything like that. I just wanted to show that he really has nice stats. Being a RB, he is an all-rounder, which means he doesn't have any stat that is below 60. He has nice defending, shooting, pace, dribbling, passing, and heading. The best attribute that he has is 86 sprint speed which is very good for a right back. Since there are a little players who are using Portuguese League, he may be useful in Brazilian squad as a cheap choice.
I would like to mention that not all players are very cheap. There are players that are around 400 coins; however, there are also players that cost up to 2000. So before making a decision, take a look on rare players too because they may cost lower but they can be better.
Thank you very much for reading, and if you have any questions, just let me know.
Author: Mher Ginosyan
Mher is a 20 years old guy from Armenia. Now, he is in USA studying business. Football is his first priority, so FIFA is his hobby. He is also an amateur photographer and a Gooner.