CENTRAL POINT is the fortnightly column of FIFA U Team website, written by Hugo Versiani.
You will find here the most hot Ultimate Team topics but also old stuff, described in a very objective and special way.
In this tenth episode, "Top Summer Transfers in FUT15", the author analyses how the summer transfers window may affect your FUT15 squad.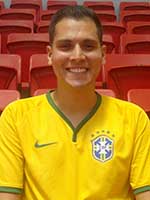 Top Summer Transfers in FUT15
Summer transfers have been warming up the football market. Each player's destination, for FUT fans, reveals several new team making possibilities looking at leagues and clubs. During the months of July and August the game gets its final pump before the next one takes over, FIFA 16.
If you don't know how transfers work in FUT, our website has got you covered with these two articles: FIFA 15 Ultimate Team Summer Transfers Guide, it highlights the frequently asked questions by the community, all answered in details. The second one, FIFA 15 Ultimate Team List of Summer Transfers, holds updates featuring the players and their new clubs, just as the transfers are made official and later released in packs.
Today's article will comment the transfers of some of the main players used in FUT15. What changes within the formation of the squads with that one attacker leaving or this one centre-back arriving? Good deal or not, take a look at the newest different options you'll have for your squad, or maybe even for your trading list.
IMPORTANT
The updates made in this article will all be finalized by the end of the current transfer window.
Keep up with us and the comments below to start FUT16 choosing the best players for your club.
List of players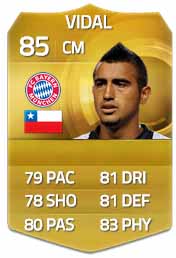 After a great season at Juventus, AV23 arrives at Bayern Munich. The Chilean is most certainly going to be in most Bundesliga-based squads with Schweinsteiger leaving for the BPL. With excellent stats on his regular card, Vidal will also get to play as a CDM to support or even lead his team's defensive system.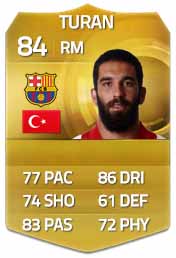 If you're thinking of playing FUT16 as Barcelona and already see that you'll have a hard time affording Messi for the RM/RW/RF position, the Turkish will be a cheap alternative for you, however, he isn't near as good as the Argentinian of course. If your squad is based on the Liga BBVA and you can't afford Bale (in case he doesn't move to Manchester United), give Turan a shot.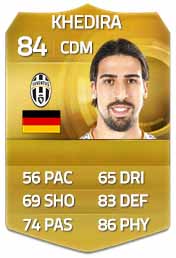 Left practically forgotten this last season at Real Madrid, the German, at least in theory, arrives at Juventus to somehow replace Arturo Vidal in the midfield. He isn't really used on main FUT squads, but if you like using a defensive player who's also good at air balls, the 2014 world champion German defending midfielder deserves a spot in your squad, especially if it's based on the Serie A.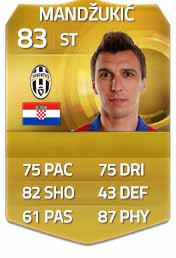 Way overused in FUT 14, the former heading beast will be given another chance on Serie A-based squads in FUT 16. Coming to think of it, if Bacca performs well for Milan and Dybala is inspired by Kane's appearances in the BPL, Mario will stay out of people's plans for good.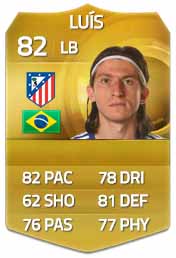 The good son returns home. This sentence resumes it all, but in case you don't intend to use Marcelo and Alba for the left-back position, Luís is another excellent option. If CR7 (in case he doesn't move to another club) is your player for the LM/LW/LF position this next FUT no matter the league(s) for a squad, probably these are your best options anyway, but if you think that you'll only be able to afford Neymar, you'll have one more Madrid Brazilian defender to choose.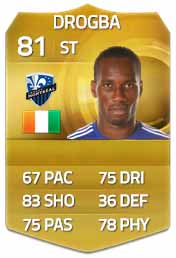 If you enjoy using players that used to make a lot of success in other clubs, the Ivorian arrives as a great option for you to complete your team. As far as I can tell, there's only the defensive system left to be improved in the MLS. This soccer thing is starting to get serious in the land of uncle Sam!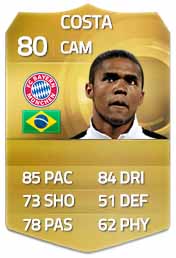 With his excellent pace and dribbling attributes, Shakhtar's former midfielder is working his way up to raise the concurrence in the attacking midfielder position against Gotze and De Bruyne (in case he doesn't join Man City). He's also used as a second striker in the Brazilian national team, now joining the Bundesliga.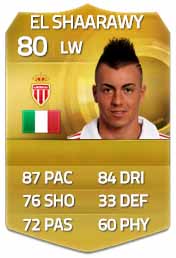 If you're sick of using Lavezzi on Ligue 1 squads, here's an option. The newest Monaco player will surely be in many squads based on the French league, now that he stops being seen as Italy's eternal young promise for a bit.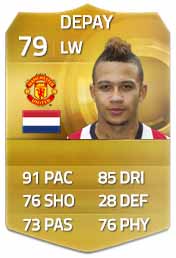 The Dutch has been given the challenge to prove his talent with the good football presented in his country now in a much more competitive league playing for United. If the investment pays off and he receives an upgrade, he'll be a great cost-benefit choice to replace Hazard. Let's wait and see!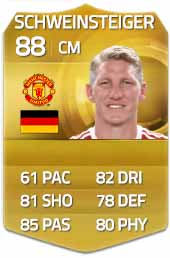 After several years playing for Bayern Munich, the German midfielder will now show his talent on the English pitch. Him being such a requested midfielder on Bundesliga-based squads, German league fans desperately need another good name. Yaya Touré, very popular CM on squads based on the BPL, will face some fair concurrence. If used as a CDM, Ramires and Matíc will dispute the spot with the German national team captain as well. And as a CAM? Despite his excellent passing and good dribbling/shooting, pace gets him behind, besides fans don't usually use him in this position. What do you think, does SCHW31 have a spot in your team?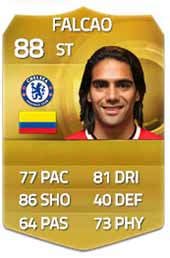 We're still waiting for the magnificent football presented by him in the French league. Playing for Manchester United, the Colombian captain was far from being Monaco's scoring machine. A16 and DC19 are certain choices for BPL squads, that being said García has no chance. Although for people that like to play as Chelsea, reviving the double Cuadrado+Falcão might be our only chance to see him in action on FIFA 16.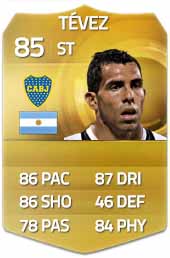 Italian league fans didn't like this transfer at all. The main striker of the season in the Serie A showed his true love to Boca Juniors by accepting the transfer. Finishing, physicality, dribbling and pace, four excellent attributes rarely found in other strikers. For those who liked using Higuaín and Icardi (IF), the fraud Doumbia or Mandžukić will have to do. Bad for the main Italian league and Juventus, great for those waiting to see Carlitos in action for the Libertadores cup next year. La Cumbia has arrived South American territory!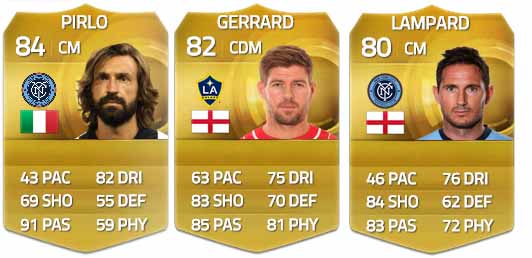 This trio needs no introduction. Even though they're not the same as before, squads based on the MLS will surely have spots reserved for them. Quality passing, great long shots and leadership are some of their characteristics. Martins, Giovinco, Dempsey and Villa up front take the scoring role seriously. Kaká, from Orlando City, will now share the attention on the north-american pitch.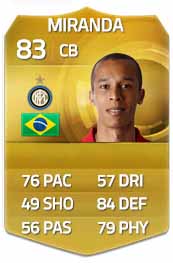 At last the Italian league centre-back double Chiellini and Barzagli will face some variation. The new Brazilian national team's starting centre-back is great news for the fans of Serie A Internazionale.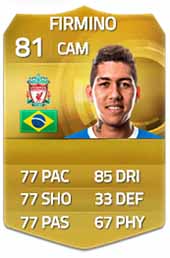 Sold to Liverpool for a fortune, the new Brazilian marvel is the biggest hope alongside Coutinho to support Sturridge and Balotelli. The attacking midfielder shows thrilling ability at dribbling, his great appearances in the German league made him a very popular choice for squads based on the Bundesliga and he's performed surprisingly well the Brazilian national squad's striker role. In case he receives upgrades on some of his attributes, RF10 will be one of the most used midfielders in FIFA 16.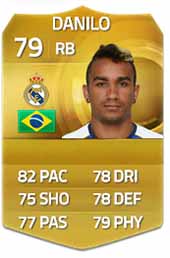 The former Porto defender will be the solution for the Liga BBVA and Real Madrid right-back position. Danilo has got balanced stats on the six basic attributes, plus great height for air balls. Daniel Alves, De Marcos and Carvajal will be facing tough concurrence on the next edition.
One of your squad's players was in the Summer Transfers list but hasn't been analyzed? Do consider that the ones we paid attention to were those officialized by EA until 16th of July. If you're thinking of getting FIFA 16, the opinions shared on this article and on others to come will be essential for you to start with the right foot. Leave your opinion on the football market today and its influences on FIFA Ultimate Team. See you next time!