This page shows you a selection of the best FIFA 23 Kits.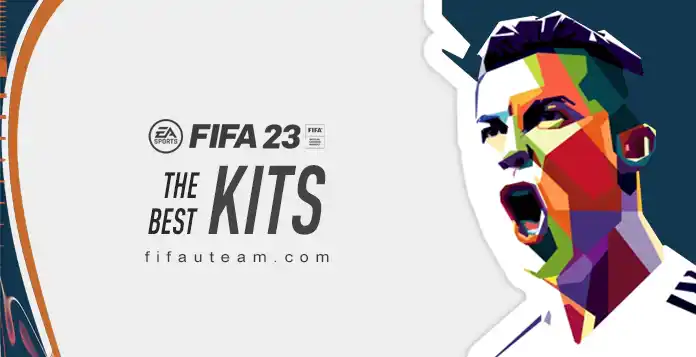 FIFA 23 Kits
It isn't easy to choose a kit for your club. There are more than 1,500 kits in the game and they are different in color, pattern and sponsor. If you like a specific kit, go to the transfer market and filter by the respective club.
Every FUT club must have at least an active home kit and an active away kit. Some of the most popular ones also have a third kit. They only have an aesthetic function.
Many players choose to use the jerseys of their club preference in real life but the most wanted kits in the game are not the ones from the
most popular clubs
but those with a more modern and original design.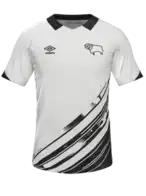 HOME KIT
20

DERBY COUNTY
Not good enough? There is a trick to making this kit unique. Just follow this procedure: close your eyes, imagine the Tottenham away kit, and now open your eyes. Did it work?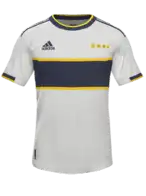 AWAY KIT
19

BOCA JUNIORS
We wanted to bring here different types of jerseys, so everyone has choices. If you like classic kits, you will love Boca Juniors away kit for this season.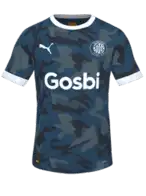 THIRD KIT
18

GIRONA
Brand designers have much more freedom to create new things when working on third kits. That's why many of them look so special. Puma Girona's third kit for the 2022-23 season is blue with a camo pattern and light blue logos.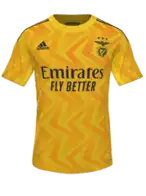 AWAY KIT
17

SL BENFICA
Who said we could not include here the kits from our favorite teams? We can, and we will do it. It's not an ugly kit, isn't it? Think twice, or your IP will be blocked.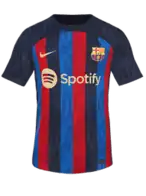 HOME KIT
16

FC BARCELONA
Last year was terrible for FC Barcelona, but in the 2022/23 season, they invested a lot of money in signing several famous players. Many football fans feel excited to watch this 'new' club and show their support by wearing their jersey.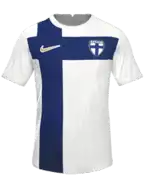 HOME KIT
15

FINLAND
You remember this one. Finland's national team was one of the good surprises in the last Euro Championship, fighting bravely while using this kit. It was like they were wearing their flag.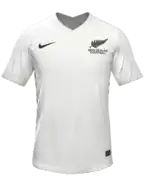 HOME KIT
14

NEW ZEALAND
If you are looking for a clean-looking kit, the one used by New Zealand seems perfect. White, simple, and sponsor-free. It's minimalism taken to the extreme.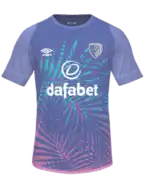 AWAY KIT
13

BOURNEMOUTH
Inspired by the South Coast, Bournemouth has amusingly chosen palm trees to inspire this year's kit. Funky kits generally get lapped up by the FIFA community for a good reason. So you should expect to see many players wearing this kit and rubbing it in your face when they score too.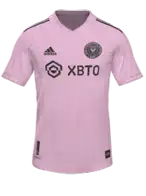 HOME KIT
12

INTER MIAMI
As soon as we finished our list, we looked at the selected kits and realized that most were predominantly white or black. We needed more colors. That's why we included the third kit from Inter Miami. It is a lovely pink and has a minimalist kit.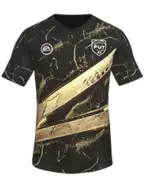 AWAY KIT
11
ICON
Every year, Icon kits are among the most impressive. Those who use it, know they are wearing something with class and prestige. Are you going to try it?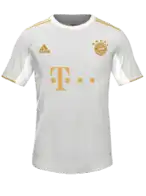 AWAY KIT
10

BAYERN
The new adidas away kit created for FC Bayern combines a white base with metallic gold for logos. There are no graphic elements or other fancy design elements, making perfect for those who love clean and minimalist jerseys.
THIRD KIT
09

BURNLEY
The Burnley third kit makes us remember the most loved custom kits created by Electronic Arts. It is one of the most original kits from our picks. A true masterpiece!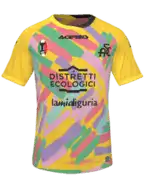 AWAY KIT
08

SPEZIA
Most FUT players are always looking for ways to make their club as fashionable as possible. If it is your case, pay attention to the Spezia away kit. Overly colorful and pleasant at first glance, it has something wild on it. We love it!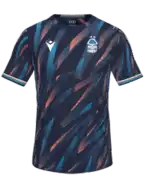 THIRD KIT
07

NOTTINGHAM FOREST
This is one of the FIFA community's favorite kits, and it's easy to understand why. Chalky zebra stripes are highlighted by bold colors, and the lack of a sponsor is always a huge selling point in modern football shirts. Maybe they created it especially for us. Who knows?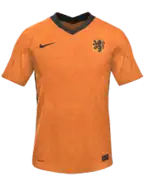 HOME KIT
06

NETHERLANDS
This is an old passion. It's impossible to be indifferent to Dutch fans filling the stadiums with this jersey. That's one of the things that makes football so beautiful.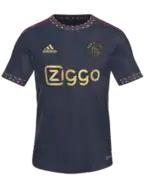 AWAY KIT
05

AJAX
Yes, clean and minimalist kits are our favorites. Suppose it looks classy, even better. This kit has it all. It brings prestige to your club. It is the right choice for those who love elegant, clean designs.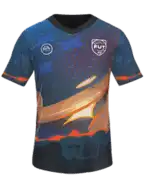 HOME KIT
04
HERO
Some kits cannot be found in packs or on the transfer market. It's the case of this one. In our opinion, this is the most good-looking custom kit in FUT 23. We are sure the community will love it, but it has a downside: you have to pay.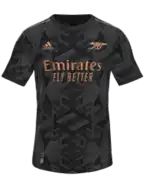 AWAY KIT
03

ARSENAL
Arsenal is back to the top. At least, when it comes to jerseys, no one can deny their beauty. The 3D effects combined with the bronze logo and sponsors look insane.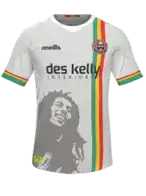 AWAY KIT
02

BOHEMIAN FC
Ajax's third kit last year was a colossal success, and Bohemian FC decided to replicate the formula. It is a tribute to the love shared by the club and its fans for reggae legend Bob Marley. Peace.
HOME KIT
01

VENEZIA
Another year with Venezia home kit on the top. The club has defined itself as THE designer football club. In our opinion, it is not as good as last year, but we still love it. The kit is mainly black with golden elements and benefits from traditional typography and lack of advertising.