The EA Support team provides FC 24 help by phone, chat, email, or any other contact method.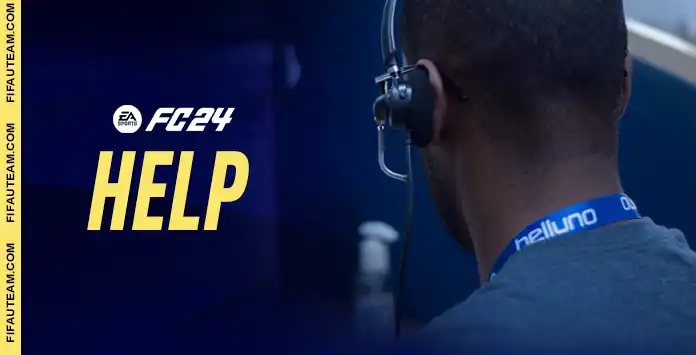 EA Support Contacts
There are many ways to contact the EA Support team and find relevant information to help you understand the game. These are the main contact methods:
EA Case Website
You can open a new case and check the status of old cases. It's the first contact method you should use when something is wrong with your game. This page includes a step-by-step tutorial explaining how to open a new case.


Help EA Website
Electronic Arts have a dedicated website where you can find the frequently asked questions of FC 24. It covers several topics like codes and promotions, data privacy, game information, account details, missing content and orders.


Answers HQ Website
If the answer you are looking for isn't on the official website, you can see if the community can help you. With thousands of topics and managed by EA community managers, this forum is a community initiative to have players share their gaming expertise with other players, and that can also be useful to you.


FIFAUTeam Website
To know more about FC 24, you need to follow our website. You won't find so much information about Ultimate Team anywhere else. This website was specifically built to meet your needs, so you need to add it to your favourites.


DVD cover
Depending on your region, you may also find a support phone number on the back cover of your FC 24 DVD. This support channel is specific to the region where you bought the game.


Twitter Support
Need a quick tip? Reach out on Twitter of EA Support. If you want to report a bug, we suggest you don't contact @EAHelp, which is not specific to FC 24. Instead, do it directly to @EAFIFADirect, which the game developers manage.


Facebook Support
If Facebook is your preferred social network, you can contact the official EA support account, where the online game experts are available and ready to help you.


Chat
Real time chat with a Game Advisor is one of the easiest methods to solve your problems. Keep in mind that it may not work if you are not logged into your Origin account.


Phone
You can contact the EA Sports FC 24 Support team directly by phone. Just call them during operating hours. These are the most popular FC 24 Support Hotlines:

+61 3 8820 5177
Monday-Friday from 9am to 6pm AEST
+0720 883349 55+(11) 3958-5683
+02 808 45 90
Everyday from 10h to 23h CET
+44 203014 1818
Monday-Sat from 9am to 9pm GMT
+04 81 68 08 08
Everyday from 10h to 23h CET
+0221 37050193
Everyday from 10h to 23h CET
+02 89877571
Everyday from 10h to 23h CET
+0570 081800
Everyday from 11am to 7pm
+020-8083219
Everyday from 10h to 23h CET
+64 9951 8377
Everyday from 9am to 9pm AEST
+48 223 970 840
Monday-Friday from 9h to 21h CET
+308 800 880
Monday-Friday from 9h to 18h CET
+911 230 490
Everyday from 10h to 23h CET
+0225 181005
Everyday from 10h to 23h CET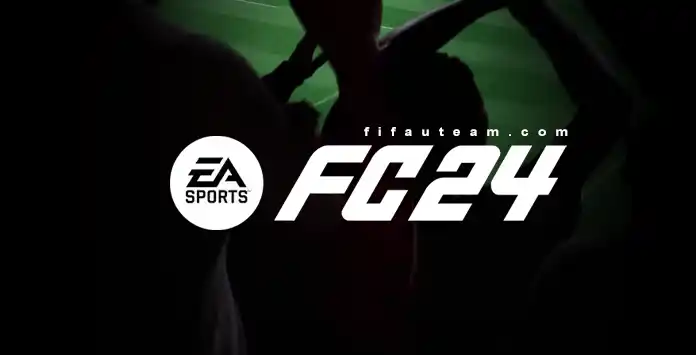 How to Get FC 24 Help
You can get FC 24 help by contacting the EA Support team and talking with a game advisor that will assist you.
How to contact the EA Support team
Open a web browser and type the following URL in the address bar: https://help.ea.com/uk/contact-us/new/?product=fc-24
If you are not from the UK, please select your country on the top left corner.
Sign into your EA account using your Origin credentials;
Select your platform;
Select the topic and the issue;
Choose one of the contact options available.
The contact methods that are displayed to you, may vary according to your region. Choose the one that best suits your needs:
Get a Call
You will need to enter your name, phone number and email address so a Game Advisor can contact you.


Chat
You will connect directly to a Game Advisor.


E-mail Me
You will be redirected to an incident page in which you will need to fill in the subject, the description, the category of the problem and your name.


Call EA Help
You will have to wait on hold until you get an Advisor available to take your call.
When to Contact the EA Support
When you purchase a game, you are entitled to after-sales service. In the case of FC 24, this is done through the EA Support Team.
Game Advisors
are the bridge of help and advice between you and Electronic Arts. Their job is to answer all your questions about the game and explain to you what you should do to solve your problems. For specific technical issues, they have the support of
game specialists
.
Find out in what situations you should ask for help from a game advisor:
If you purchased FC Points but you didn't received them;
If you got any item stuck on your FC 24 Ultimate Team trade pile or watch list;
If your FC 24 players have disappeared;
If there was a problem with your qualification for the Champions Finals;
If you have problems loading the game or accessing your account;
If you have any other billing issue, question, problem, complaint or suggestion about the game.
Game advisors are not the only way to get support for FC 24. It would be best to use the other available channels when your account and game experience are not strongly affected.
Frequently Asked Questions