The Nintendo Edition of FC 24 features several new features and game modes.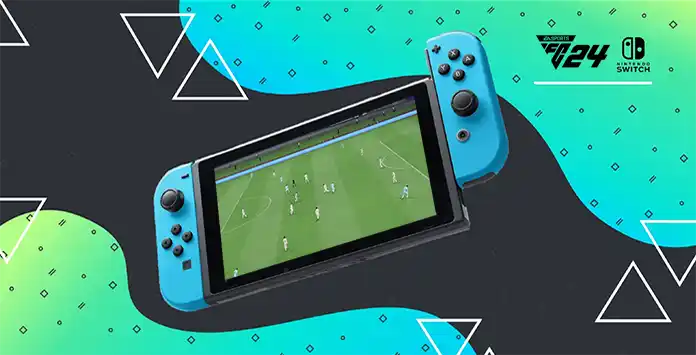 Nintendo Edition
The FC 24 version for Nintendo Switch has received a lot of attention from Electronic Arts. The video game company has set aside the Legacy Edition released in previous years, which hardly presented any innovations, and replaced it with an edition designed from scratch for this console.
As usual, this edition features squad updates for the upcoming season, women's club teams and an updated presentation (in-game menus and broadcast overlays). However, instead of just updating the new kits, teams, players, and stadiums, this year's version debuts several game modes, including the My Nintendo Switch, Clubs, Online Co-Op and Online Custom Match.
In the FC 24 Nintendo Edition you are able to experience the following modes:
Kick Off;

Clubs;
My Nintendo Online;
My Nintendo Career;
Tournaments – Licensed and Custom, including the UEFA Champions League;
Women's International Cup;
Skill Games;
Career Mode;
Online Seasons;
Online Friendlies;
Online Co-Op;
Online Custom Match;
Local Seasons;
Ultimate Team.


But the good news doesn't end here. For the first time in EA SPORTS history, the game will be powered by the revolutionised Frostbite Engine. FC 24 also features a new technology that will make you feel closer to the game: PlayStyles. It dimensionalise athletes, interpreting data from Opta and other sources into signature abilities which heighten the realism and individuality.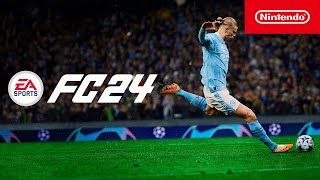 Ultimate Team
UT is the most popular FC game mode and part of the Nintendo Edition, which means you can play it on your Nintendo Switch console. The goal is to build your dream team, but you need to play matches to earn coins, use the transfer market to buy and sell player items, play with the chemistry, complete objectives and squad building challenges, and much more.
For the first time Nintendo Switch players will be able to experience major modes like Champions, Rivals & Squad Battles, plus Evolutions & Objectives that reward you for playing matches. Also, all Seasons and Campaigns will feature in FC 24 for Switch.
FC Ultimate Team Features
Champions;
Rivals;
Squad Battles;
Friendlies;
Objectives;
Squad Building Challenges.
Frequently Asked Questions