A FC 24 Server is a physical location with hardware and software system designed to operate Football Club online gameplay.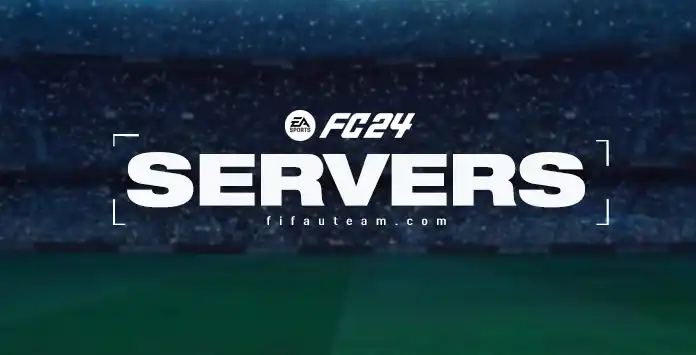 Server Status
There are mainly three reasons why you may be unable to connect to the FC 24 servers:
The EA servers are down;
The platform servers are down;
There is a scheduled maintenance ongoing.
If you were
kicked out
of matches or are
unable to connect
, you need to check the server status to know if you can do anything to fix it or when everything will be back to normal.
How To Check the EA Servers Status
Go to the EA website;
Click in [Server Status] to expand;
Check if the server of your console is working (green).
How To Check the PlayStation Servers Status
Go to the PlayStation website;
Select the region of your account;
Check if 'Gaming and social' is green.
How To Check the Xbox Servers Status
Go to the Xbox website;
Click in 'Multiplayer gaming' and 'Games & gaming';
Check if they are all 'up and running' (green).
If platform and EA servers are both up and you still can't access the game, check if a scheduled maintenance is listed on our
dedicated page
. If it is not, then the problem may be on your
connection
.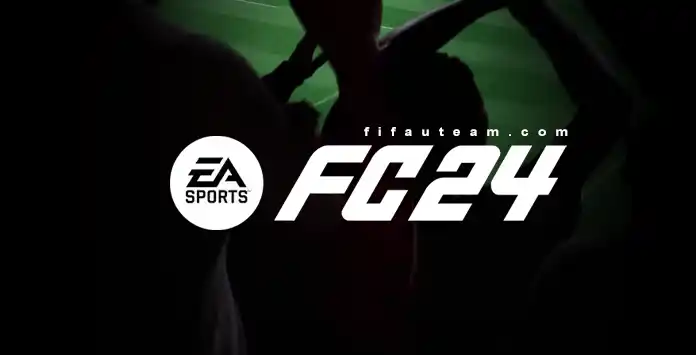 FC 24 Game Data Centers
When you play P2P online matches in FC 24, your connection can only be as good as your opponent's. If you're playing against someone with poor Wi-Fi, your game will feel similar to theirs as you're both sending the gameplay information required to play online to each other over that same connection.
The advantage of playing online with a game data center – the technical name for Football Club servers – is that it handles the distribution of gameplay information to all of the involved players. The game and game data center look to collect inputs at a set interval of time; then, the game data center sends this information back to everyone else in a match. This happens at the same time for all players, with the players' individual connections determining when they receive that data.
So if one player is streaming 4K movies and trying to play on a weak Wi-Fi signal, their experience may be impacted by these factors, but it shouldn't impact anyone else in that match. The game data center still sends the information at the same interval.
A FC server essentially acts as the host of the match and is responsible for distributing gameplay information to the players. In a P2P match, one of the players acts as the host.
The complete list of FC 24 servers is published next.
FC 24 Servers Locations
FC 24 currently has 26 game data centers across the world. Electronic Arts is already testing new FGDCs that will only be announced once they go live.
| | |
| --- | --- |
| Ashburn | North America |
| Buenos Aires | South America |
| Council Bluffs | North America |
| Dallas | North America |
| Dubai | Asia |
| Dublin | Europe |
| Eemshaven | Europe |
| Frankfurt | Europe |
| Helsinki | Europe |
| Hong Kong | Asia |
| Johannesburg | Africa |
| London | Europe |
| Dallas | Los Angeles |
| Madrid | Europe |
| Manama | Asia |
| Miami | North America |
| Milan | Europe |
| Paris | Europe |
| Portland | North America |
| Santiago | South America |
| São Paulo | South America |
| Singapore | Asia |
| Sydney | Oceania |
| Tokyo | Asia |
| Warsaw | Europe |
| Zurique | Europe |
↑
Latest Servers to be added
Ashburn, Council Bluffs, Eemshaven, Helsinki, Los Angeles, Santiago, Warsaw and Zurique
↓
Latest Servers to be removed
Amsterdam, Columbus, Mexico City, Mumbai, Stockholm and Washington DC.
Frequently Asked Questions
Why do EA Servers go down?
Football Club EA Servers can go down for a multitude of reasons. In many cases, the servers can't handle all the requests in times of very high traffic. Also, EA often takes the servers down for FC 24 maintenance as sometimes there are faults within the game that they need to fix. In other circumstances, the servers go down for unexpected reasons, such as faults that need immediate attention.
If you want to know if FC 24 servers are down, go to
EA website
and click in 'Server Status'. It will expand the details for all consoles, and you only will need to check your server status.
You can also check the servers status of
PlayStation
and
Xbox
on their specific pages.
Why I can't connect to EA servers?
There are several reasons you cannot connect to EA servers, but most of the time, EA servers are down, the platform servers are down, there is scheduled maintenance ongoing, or your connection needs to be improved/fixed.
Servers are online but I can't play FC 24. Why?
If servers are up and there isn't any maintenance ongoing, it's possible your account may have been banned or temporarily blocked. Try asking a friend to see if they can connect to the EA servers before pursuing further options.
Can the FC 24 Servers go down for one platform?
Yes, EA has the ability to shut the servers off for any platform. They can perform FC 24 maintenance on just one console at a time.
What can I play while EA servers are down?
Except in rare cases, you can play offline while EA servers are down. The following modes do not require an online connection and can still be fun if you're at a party chat with friends:
Career Mode;
Player Career Mode;
Create a Club;
Kick-Off.
What is a FC Game Data Center?
Also known as FC servers, game data centres house the services that allow for online gameplay. They also provide some information that is used as part of the matchmaking process but doesn't do the actual matchmaking itself.
Which game modes use FC servers for online gameplay?
The following modes in FC use game data centers for online gameplay:
UT Division Rivals;
UT Division Rivals;
UT Champions Playoffs and Finals;
Ultimate Draft (Online);
UT Friendlies;
VOLTA SQUADS;
VOLTA ARCADE;
Online Seasons;
Online Friendlies;
Co-Op Seasons;
Pro Clubs.
How the Location of Game Data Centers is decided?
EA works with industry-leading enterprise technology partners when it comes to game data centers and looks to place game data centers in high-population areas with quality technology vendors.

Before implementing a new game data center, EA carefully analyzes the long-term effects it would have on the players in the surrounding region since simply adding more doesn't automatically result in a better player experience.
Am I connected to the nearest Data Center?
FC 24 will always try to have you play matches on your best game data center when playing online. Although that is often the nearest one, this is not always the case.

Internet service providers (ISP) generally don't send data from Point A to Point B directly. They route this data across locations, sometimes even the whole world. This can be a physical networking infrastructure limitation of some ISPs or part of their business model. These types of decisions are ultimately handled by individual ISPs based on their unique needs and situations.

So in some cases, your connection to a game data center that's not your nearest one is the best connection available at the moment. It is also possible for your connection to be routed elsewhere if there are internet issues impacting the route that your network traffic would normally take or if one of our game data centers is experiencing technical problems.
Where are FC 24 servers located?
There are 24 Football Club game data centers across the world:
Europe
Dublin
Eemshaven
Frankfurt
Helsinki
London
Madrid
Milan Paris
Warsaw
Zurich
Asia
Dubai
Manama
Hong Kong
Singapore
Tokyo
Oceania
Sydney
North America
Ashburn
Council Bluffs
Dallas
Los Angeles
Miami
Portland
South America
Buenos Aires
Santiago
São Paulo

Africa
Johannesburg
How do I play with someone near me?
'Approximate Location Matchmaking' is a feature that uses your IP address to find an opponent closer to you for online play in Head to Head modes. To turn it on follow these steps:
From your main FIFA screen, navigate to to [Customise];
Select [Settings] and then [Online Settings];
Select [Matchmaking Options];
Change 'Approximate Location Matchmaking' to 'Yes'.