FC Points prices depend on your region and whether you are an EA Play subscriber.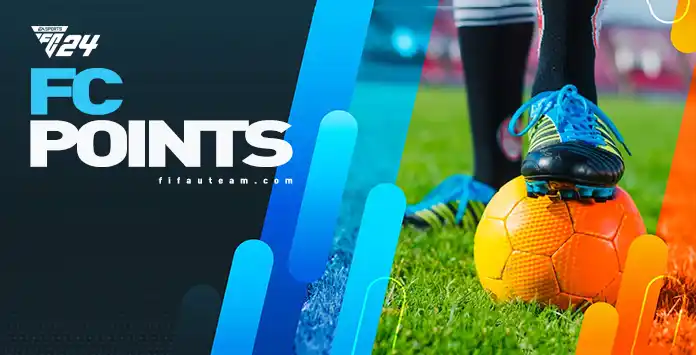 Price Factors
FC Points are a virtual currency that you can use to purchase UT Packs and Draft entries in the Ultimate Team game mode.
FC Points prices depend on some factors:
Instalment;
Quantity;
Store;
Region.
EA Play subscription.
FC Points prices are the same from past year in the countries where they are most popular, like the United States and the United Kingdom. However, they may vary up to 50% in other countries, depending on several factors but mostly on
exchange rate
.
If you are an
EA Play subscriber
, you will pay 10% less when buying FC Points. So, if that's something you usually do, it may be a good idea to pay for this service.
How to Buy FC Points
FC Points can be acquired in the Ultimate Team store, console store, web app or redeeming a code. They are sold in
bundles
of seven different sizes, as described bellow:
100 FC Points;
500 FC Points;
1,050 FC Points;
1,600 FC Points;
2,800 FC Points;
5,900 FC Points;
12,000 FC Points.
You should choose the bundle according to your budget, avaibility in the store and needs. Usually, the biggest bundles are better options because the cost per unit is lower. For example: for the same price you pay 100x 100 FCPoints, you can pay a single bundle of 12,000 FC points.
You can find discounts for UT packs in rare frame times, but you won't find discounts on FC Points. If you want to pay less, you will have to buy them in a store of other region. However, keep in mind that the region where you buy FC Points needs to be the same where the game was bought. Alternatively, you can follow our suggestion to get cheap FC Points buying a gift card.
How to Buy FC Points Cheap:
When redirected to the website showing the gift cards available, use the filter to make sure the product matches with your console region, otherwise it won't work;
Check which gift cards you need to buy to cover the price of the FC Points in your region. Usually, 3x £25 gift cards is the best option but sometimes it can be cheaper to buy other combinations like 5x £15 or 15x £5. When you click in a gift card, be sure you are choosing the lower offers in 'other offers';
Add the gift cards to the cart, checkout and select one of the payment methods available;
Before confirming the payment, click in 'Got a discount code' and insert FIFAUTEAM8;
Save the keys you will receive by email and in your dashboard library if you are registered.
Go to your console store, search by 'FIFA Points' or 'FC Points', change the payment method for 'Codes and Gift Cards' and use the keys you saved in the previous step.
Frequently Asked Questions
Price List

The list of FC Points prices published here is official.