Who wants to get FIFA 22 early access? There are several ways to try it before the official release date and we will show you all!
FIFA 22 Early Access
The countdown has started. FIFA 22 officially launches worldwide on Friday 1st October across PlayStation 5, Xbox Serie X|S, PlayStation 4, Xbox One, PC and Nintendo Switch (legacy edition). The game will be out everywhere at the same time.
If you don't want to wait so long, there are a few ways to play it first. Find out how you can play FIFA 22 prior to its official release date with FIFA 22 early access methods. Here we go through the ways you can download FIFA 22 before it's released and play it first.
PLAYTESTS
From March to June 2021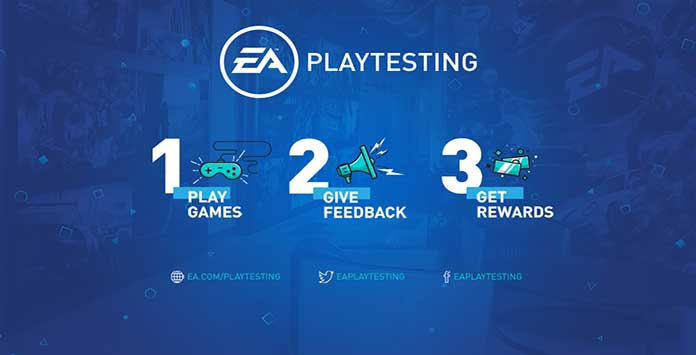 EA held a confidential remote FIFA playtesting in May. It was the first time that someone not connected to EA played the game. However, because of COVID-19, not even the playtests in Guildford will take place. They were replaced by other remote tests available for players who live in North America.
Who wants to be selected to try the Alpha version, just need to visit the Playtesting page. After creating their profile, they can check the schedule and sign-up for available Playtests. If there isn't any available, they will then receive emails for upcoming Playtest opportunities. If they decide to participate, they will need to fill a specific survey. Invitations are normally sent one week before the playtest. Keep in mind that selected participants can't be Game Changers, will have to sign a Non-Disclosure Agreement and will be rewarded with 3 EA games of their choice.
Available dates: June 8 to 16; June 14 to 18; June 25 to 27; June 23 to 27.
BETA TESTING
August 2021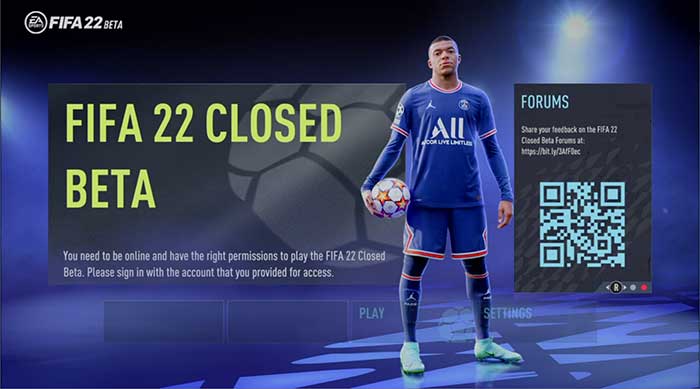 For most of the players, FIFA 22 Closed Beta is their first chance to play the new EA's title. Besides being used to promote the game itself, the main purpose of the Beta is to allow players to test the game. This way, they can give the developer feedback about potential anomalies and suggest changes. Each invitation includes access to the Kick-Off mode and to Pro Clubs, Career Mode, Ultimate Team or VOLTA. All these game modes are unlocked in the last days.
However, it's not easy to be selected. Players have to be at least 18 years old and their console's account must be from the UK or North America. Because of limited space in the Closed Beta, only a few players who have opted in to get EA emails, will receive a PlayStation or Xbox code in the inbox that's linked to their EA account. By accepting the invitation, players are obliged to fulfill the agreement of the closed beta, which includes a confidentiality term. It basically forces the participants to not divulge any information regarding the game outside of the forum created for this purpose. Live streaming and image capturing of Closed Beta gameplay are against the rules.
DEMO
Won't be released | Usually two weeks before the release date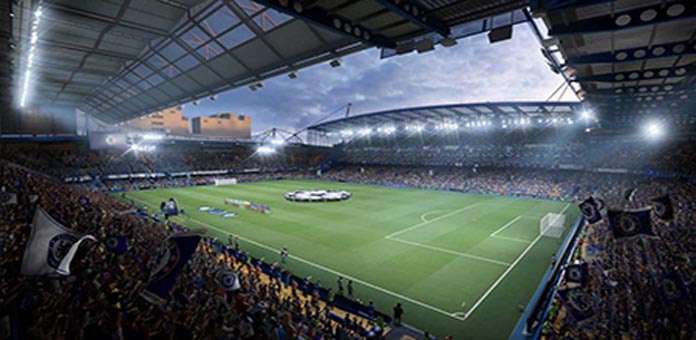 The demo is a limited version of the full game. It's designed to show users what the full game will be like, showing off new features and gameplay improvements. Anyone who has an internet connection and owns a PlayStation, Xbox or PC can go to the store, download the demo and try the featured game modes: kick-off and VOLTA Football. As expected, only a limited selection of the most popular teams and stadiums are available on this version. Besides, and as it happens with the Beta version, any progress will not carry over from the demo into the full game.
Last year, because of Covid-19, EA decided to cut the demo from the list and, for the first time in the last 20 years, they didn't release it. That way, the focus stayed on delivering the best possible version of the full game. Once again, the FIFA 22 cycle was fully made with the Dev Team working from home, which means that we won't have a demo to play this year.
WEB & COMPANION APP
From September 21/22, 2021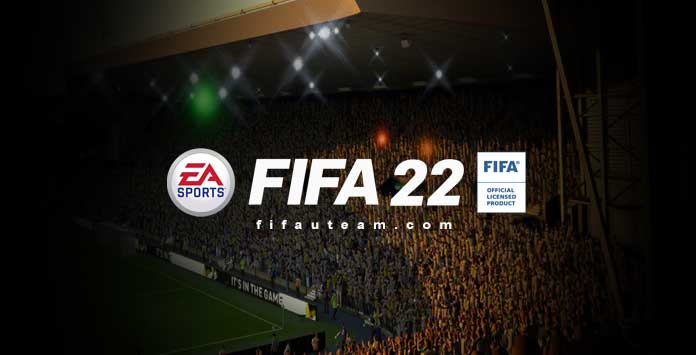 The new season starts on the Web and Companion App kick-off. That's the first chance players have to start creating the squads they will use on the full game. However, early access is not available to everyone. Only returning FUT 21 players whose accounts are in good standing and have created their FUT clubs before August 14, 2021, gain access to it. Those who switched to other platforms, were banned or had other actions taken on their account in FUT 21, won't be able to play it. Those who don't pre-order the game will have to log in on their console or PC at least once to continue using both apps after October 21.
This early access is only applicable to the Ultimate Team mode. It is also very limited, because players can only perform the actions available on the Web & Companion App. In other words, they can claim the welcome back packs, trade and complete the first SBCs and objectives, but they can not test their squads on the field.
EA PLAY
From September 22, 2021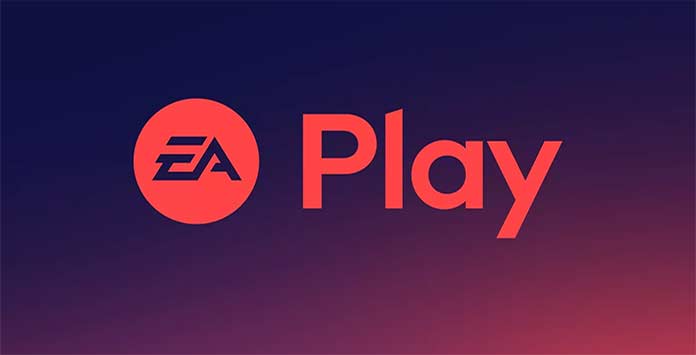 EA Play is a service that replaced EA Access and Origin Access in August 2020. By paying and subscribing to it, players will be able to download FIFA 22 nine days in advance and play it before non-EA Play members. All they have to do is to go to EA Play website and follow the on-screen instructions. Payment will be automatically renewed every month or year depending on what membership duration they choose. It means that they have the chance to pay only one month, taking advantage of early access, and then quit. They don't even need to buy the game in order to play it. As EA Play subscribers, players need to go to the store, search by 'FIFA 22', select one of the editions and then 'trial'. This year, EA is selling EA Play for only 1 dollar, so it is not guaranteed that the store will handle the traffic of thousands of players who want to be the first to play. Through FIFA 22 early access, subscribers may play the full game before the game hits the stores, including online play and FIFA Ultimate Team features. However, there is a 10 hours total limit of gameplay. It is possible to play, trade, sell, buy cards and FIFA Points, which can be a huge advantage over the other players without early access. Saved games and achievements/trophies subscribers earn during FIFA 22 Early Access, while connected to EA Servers, will unlock once they purchase and log into the EA Servers with the final version of the game. Those who want early access to the game without any limitation will have to subscribe to Pro Plan. The full game will be from them while your subscription is active. However, this plan is only available on the PC-Windows platform.
ULTIMATE EDITION
From September 27, 2021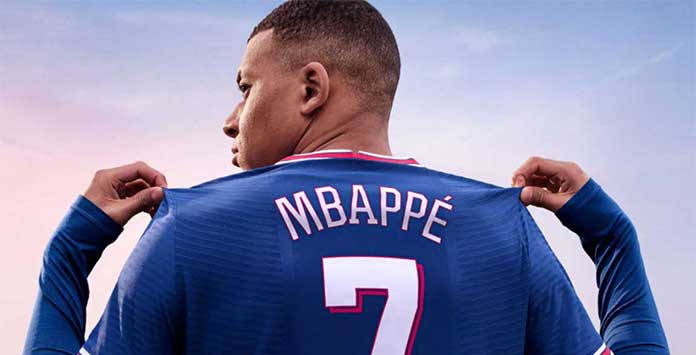 FIFA 22 has two editions featuring different pre-orders offers and prices. Ultimate Edition includes four days of early access. This offer is independent of EA Play early access, which means that subscribers who pre-order this edition will have the chance to play 10 hours until 4 days before the release date and then have full unlimited access to the game.
Those who pre-ordered FIFA 22, can go at any time to the console's library to see when the pre-download becomes available. Usually, the Xbox download is made available several weeks before (for FIFA 22 it's live since August 26), while PlayStation users have to wait almost until the early access date. Those who already have pre-downloaded or played the EA Play trial, only have to go to the store at midnight on the release date and download the file needed to unlock the game. As soon as they launch the game for the first time ever, they will be playing the full game.