FIFA 23 Ambassadors are known players used by EA to promote their game.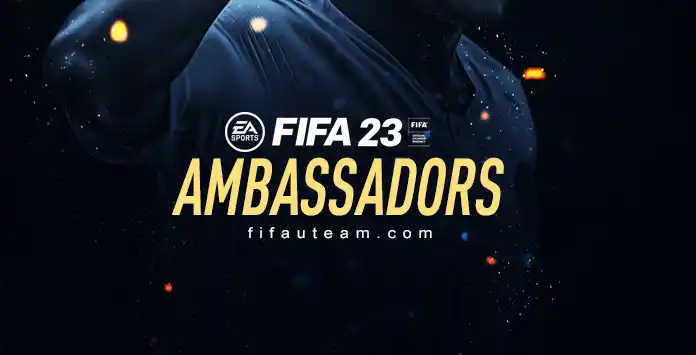 FIFA Ambasssadors
An Ambassador is a very popular footballer who promotes FIFA in the game and real life. Ambassadors images feature on FUT pack covers, game mode screens, FIFA marketing campaigns and eventually on the
FIFA cover
.
Generally speaking, the concept of FIFA ambassadors started when regional covers were introduced featuring popular players of those regions. In FIFA 17, Electronic Arts started to invite a short selection of players to promote their game
globally
, something that has happening since then every year.
Usually, each FIFA features from 3 to 12 ambassadors, including hot prospects, women, and former players. They are hierarchically organized into three tiers:
Main Ambassador
The cover star who also features in the main game screens and most important FIFA marketing campaigns;
Tier 1 Ambassador
Very popular player who features in game mode screens, FUT pack covers and several FIFA marketing campaigns;
Tier 2 Ambassador
A popular player who may feature in some game screens and a few FIFA marketing campaigns;
Talents and Influencers are two other categories who also use their image to promote the game but at a lower scale, not being considered FIFA ambassadors.
FIFA Ambassadors List
All-time ambassadors
Video Game
Ambassador
FIFA 23
Kylian Mbappé

+15

Sam Kerr
Vinícius Jr
Alphonso Davies
Heung-Min Son
Jude Bellingham
João Félix
Jack Grealish
Kai Havertz
Chloe Kelly
Catarina Macario
Christian Pulisic
Virgil Van Dijk
Pedri
Federico Valverde
Dušan Vlahovic

FIFA 22
Kylian Mbappé

+7

David Alaba
Heung-Min Son
Phil Foden
Alphonso Davies
Christian Pulisic
Eduardo Camavinga
Trent Alexander-Arnold
FIFA 21
Kylian Mbappé

+18

David Beckham
Erling Braut Håland
João Félix
Trent Alexander-Arnold
Bruno Guimarães
Carlos Vela
Georgia Stanway
Gio Reyna
Hwang Hee-Chan
Javier Hernández
Mal Pugh
Mason Mount
Phil Foden
Rodrygo
Sergino Dest
Steven Bergwijn
Theo Hernández
Wu Lei
FIFA 20
Virgil van Dijk

+5

Zinedine Zidane
Eden Harzard
Vinícius Júnior
Paulo Dybala
Jesse Lingard
FIFA 19
Neymar Jr.

+2

Paulo Dybala
Kevin De Bruyne
FIFA 18
Cristiano Ronaldo

+3

Thomas Müller
Delle Alli
Antoine Griezmann
FIFA 17
Eden Hazard

+3

Marco Reus
Anthony Martial
James Rodríguez
Expand to see the lower-tier ambassadors of each title
FUT Ambassador Player Pick

Those who pre-order FIFA 23 will receive several goodies, including a free FUT Ambassador Player Pick. This offer was introduced in FIFA 21 but instead of a PP, it was a loan item.

Basically, when you start the full game for the first time, you receive a player pick with 3 selections and you have to pick one. Each selection is a FIFA 23 Ambassador from tier 1 that can be used on your FUT squad up to three matches.

In FIFA 21, the player picks were Håland, João Félix, and Trent Alexander-Arnold, while in FIFA 22, the options were David Alaba, Heung-Min Son, and Phil Foden.


Frequently Asked Questions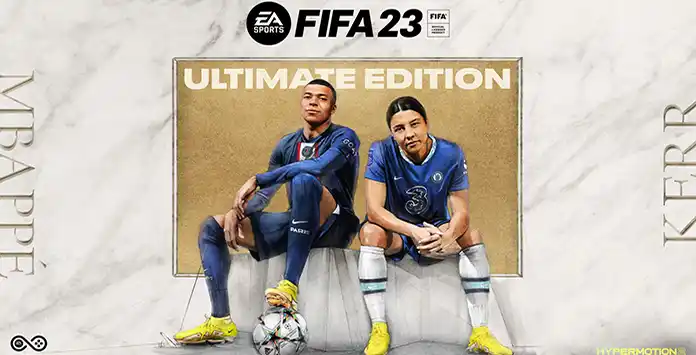 FIFA 23 Ambassadors
Mbappé and Kerr are the main ambassadors. Some players remain from last year as tier 1 and tier 2 ambassadors.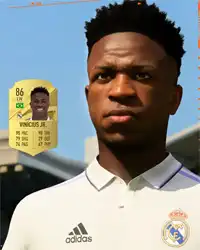 Tier 1
Vinícius Jr
Vini is the joy of football personified. He's a bolt of lightning down the wing. He's a samba step at the corner flag. He's a tireless trainer, a selfless playmaker, a humble champion. We've seen iconic Brazilian wingers before. But as he calmly slotted the ball past Alisson to once again lift Real Madrid to UEFA Champions League glory, he made a statement to the world—there's nobody like Vini.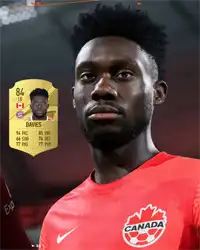 Tier 1
Alphonso Davies
Alphonso Davies put Canada back on the map in 2021. His electrifying CONCACAF qualifying campaign shot them straight to the top of the table and into their first World Cup in 36 years. He has laid claim to the whole left side of the pitch, burning past defenders for his country and stopping them in their tracks for his club. There's no footrace Phonzie will shy away from and no occasion he isn't ready for.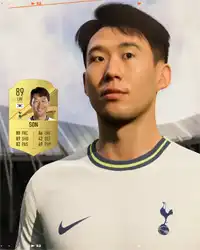 Tier 1
Heung-Min Son
Son establishes a new ceiling every season, elevating from club cult hero and a national team icon to UEFA Champions League contender and Premier League Golden Boot holder. Sonny takes a picture every time he scores so he can remember each moment forever. That's 24 world-class memories for Spurs fans—from last year alone.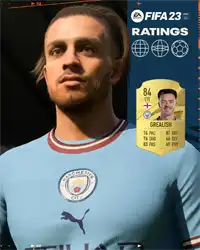 Tier 2
Jack Grealish
With his socks bunched superstitiously around his ankles and his hair majestically waving in the breeze, Grealish hoisted his first Premier League title in his inaugural season in Manchester. The silky Cityzen fit right into the attacking rotation this year, gliding past defenders and creating chances for his teammates.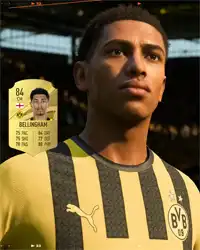 Tier 2
Jude Bellingham
The legend of Jude Bellingham continues. At just 19 years old, he's one of the youngest players to ever be named to the Bundesliga Team of the Season. Bellingham has treated the Yellow Wall to driving runs and relentless pressing all year long. He's composed beyond his years, effortless on the ball, and driven to be the best player in every game. And he's just getting started.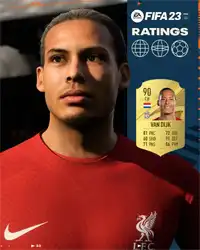 Tier 2
Virgil Van Dijk
Nothing gets past Virgil. His composure, grace, and strength are already the stuff of Liverpudlian folklore. The towering Dutchman calms teammates and terrifies opponents. He's in the way of every shot, in every attacker's nightmares, and in every competitive final in club football. And this year, he has the Netherlands back in the World Cup.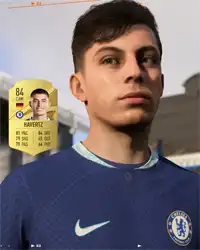 Tier 2
Kai Havertz
Kai Havertz's best position is on the pitch. No matter where he's been deployed for Chelsea, he's found the net—14 goals in all competitions last season. Even without the number 9 on his back, he's become the focal point for Chelsea's attack, with an incredible intuition for where to be and how to get others involved. He's soft-spoken and relaxed and often underestimated as a result. Until, of course, he puts the ball in the back of your net.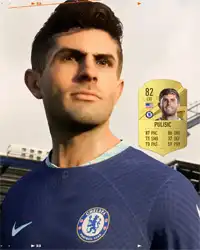 Tier 2
Christian Pulisic
"Captain America" had a marquee year in red, white, and blue. His cold-blooded extra time penalty led the USMNT to the first ever CONCACAF Nations League title, and his classy hat trick against Panama all but confirmed the US's place on the world stage this November. Every year, Pulisic has proven that he can get the job done with a defender on his back. This year, he's shown that he can do it with a nation's hopes on his shoulders.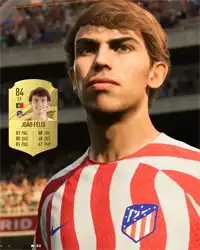 Tier 2
João Félix
Two words describe an Atlético de Madrid Player of the Season: relentless and clinical. Or this season: João Félix. The hard-working starlet was as tidy as he was tireless this campaign, an unrelenting force and a magnet for the spectacular. And after recording his second straight double-digit goal tally, Félix is well on his way to writing his own story. The tale of a new Portuguese forward in Madrid.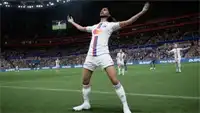 Tier 2
Catarina Macario
Macario has soared to stardom in just her first full season as a professional. The Brazilian-American attacker helped OL Féminin return to their perch atop Europe, scoring the trophy-clinching goal in a dominant final performance. Back home, she lifted the SheBelieves Cup as the MVP of the tournament in only her second competitive tournament with the USWNT.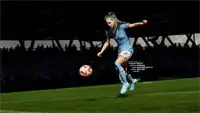 Tier 2
Chloe Kerry
Chloe Kelly is back. Her first international goal as a senior Lioness earlier this summer announced her return to form, bidding farewell to a year of hard work and recovery and hello to a new era of health and scoring. Expect Kelly to make up for lost time with England and Manchester City this year.