This page shows you the FIFA 23 cover of every single edition and platform.
FIFA 23 Cover

The FIFA cover is the artwork on the front of the game package. It usually features at least one popular football player.

Digital copies are currently the most sold but one of the most exciting questions about the release of a new FIFA video is still 'which player will be on the cover?". From David Platt to Kylian Mbappé, not forgetting the record-breaker Wayne Rooney, many players had the honour to feature in a FIFA cover.

FIFA cover depends on the edition, platform and, in some cases, regions. In FIFA 23 there are only four covers: one for the ultimate edition and three for the standard edition (amazon exclusive, current and next-gen consoles).
Standard Edition
FIFA 23's base version features three different covers, for this order:
Global cover for PlayStation 5, Xbox Series X|S, PC and Stadia (global), featuring Kylian Mbappé;


Regional cover (Australia and New Zealand) for PlayStation 5, Xbox Series X|S, PC and Stadia, plus Amazon Edition, featuring Sam Kerr;


Global cover for PlayStation 4 and Xbox One, featuring Kylian Mbappé;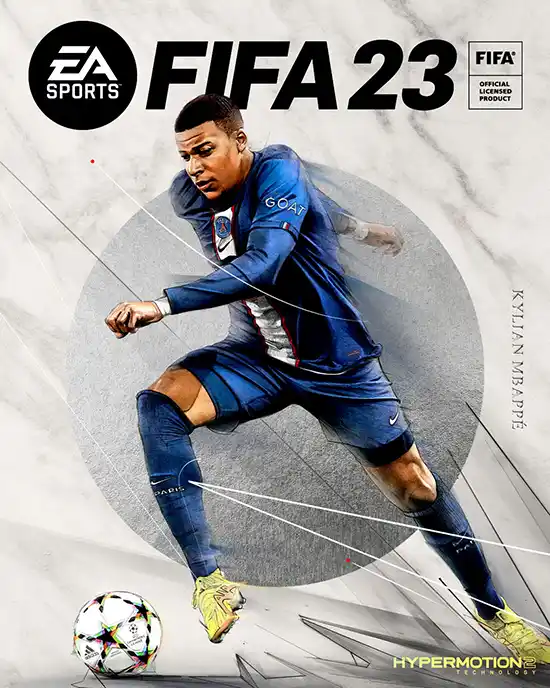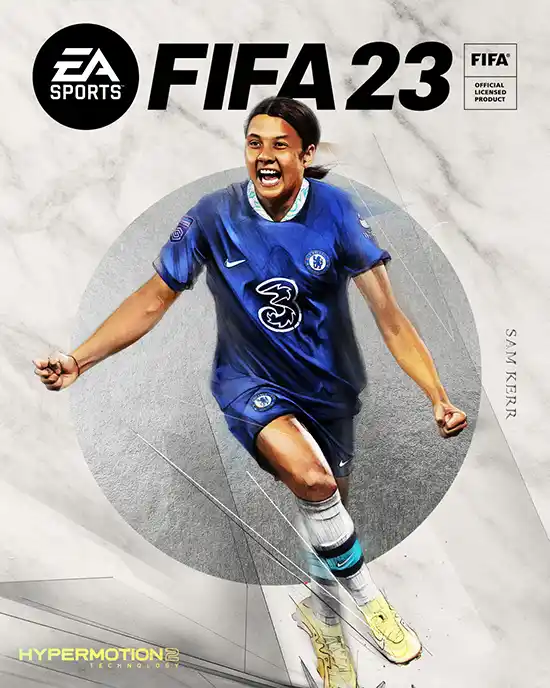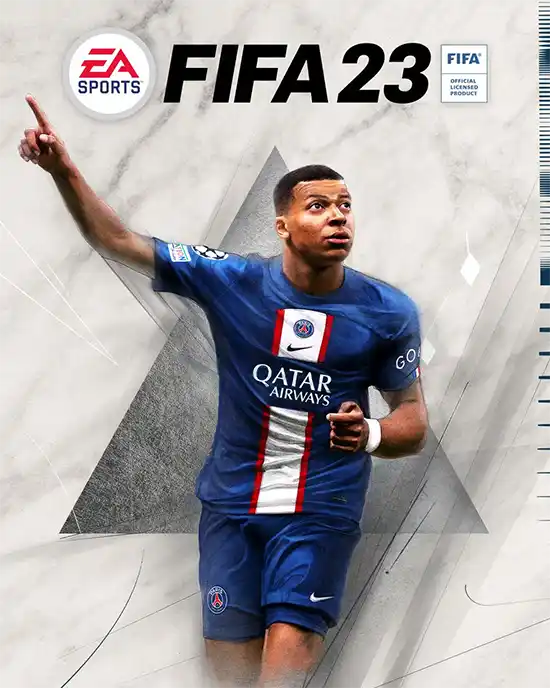 Cover Star

Kylian Mbappé is the FIFA 23 cover star. It's the third time he features on a FIFA cover.

The Bondy's prodigal son returns to the cover of FIFA 23 after another record-breaking season at Paris Saint-Germain, becoming the second-highest goalscorer in the club history. However, the Ligue 1 title wasn't his only trophy this season. Representing the France national team, he won the UEFA National League and the Golden Boot award of this competition.

The youngest athlete to appear on a FIFA cover solo is not only one of the best players on the planet. He is probably the strongest successor to the Messi and Ronaldo legacy.
Frequently Asked Questions