FIFA 23 early access lets you play the game before the official release date.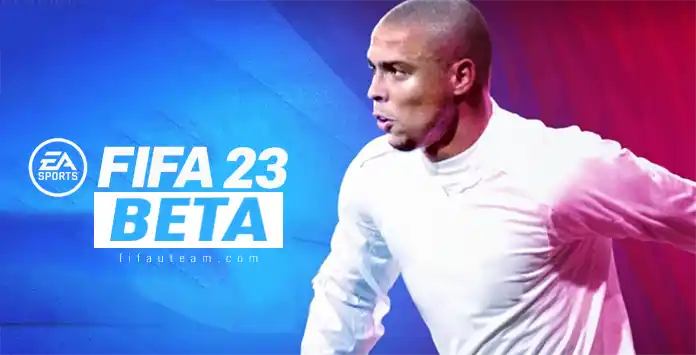 Closed Beta
For most of the players, the
FIFA 23 Closed Beta
is their first chance to play the last EA's FIFA ever. Besides being used to promote the game itself, the main purpose of the Beta is to allow players to test the game. This way, they can give the developer feedback about potential anomalies and suggest changes.
However, it's not easy to be selected. Because of
limited space
in the Closed Beta, only a few players who have opted in to get EA emails, will receive a PlayStation or Xbox code in the inbox that's
linked to their EA account
. By accepting the invitation, players are obliged to fulfill the agreement of the closed beta, which includes a confidentiality term. It basically forces the participants to not divulge any information.
How To Get the FIFA 23 Beta
Login into your EA account;
Sign up and accept the term agreements;
Go to 'Email Preferences', check the box 'Yes, email me about products(…)' and click on the update button;
Click in the 'Community Playtesting' button and follow the instructions to sign up;
Check the email linked to your EA account to see if you were invited.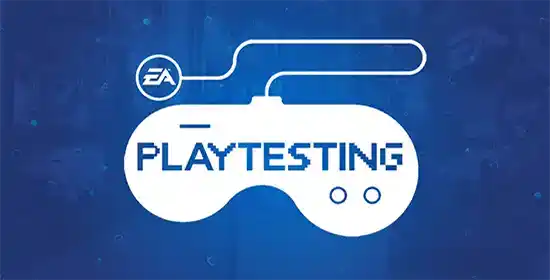 Playtests
Those who want to play FIFA 23 before anyone else should think seriously about becoming Playtesters. It's simple and fast. If selected, they will be the first not connected to EA to try the new title. They will do it while the game is still
under development
which means they will be able to give valuable feedback and this way help the company to create the best experiences for all players.
On-site and remote playtests usually take place in June and July. The Alpha version is available to try only for
selected players
who have signed up for the program. If you want to try your luck, keep in mind that you can't be Game Changer, you will have to sign a Non-Disclosure Agreement, and you will be rewarded with 3 EA games of your choice.
How To Become a EA Playtester
Go to the Playtesting Website;
Sign up and accept the term agreements;
Update your profile;
Check the schedule and sign up for available playtests. If there isn't any, you will then receive emails for upcoming opportunities;
Fill the specific survey;
If selected, you will receive an invitation in your email. If you miss it, you won't be invited anymore.
Frequently Asked Questions
When does FIFA 23 Ultimate Edition come out?
Ultimate Edition is available from September 27, at midnight. If you want to buy it, you will need to pre-order it and do it before the official release date. Those who pre-ordered FIFA 23, can go at any time to the console's library to see when the pre-download becomes available. Usually, the Xbox download is made available several weeks before, while PlayStation users have to wait almost until the early access date.
How to download the FIFA 23 Ultimate Edition?
Those who pre-ordered FIFA 23, can go at any time to the console's library to see when the pre-download becomes available. Usually, the Xbox download is made available several weeks before, while PlayStation users have to wait almost until the early access date.
What does the FIFA 23 Ultimate Edition include?
The Ultimate Edition, which is digital-only, includes four days of early access, FIFA Points, one untradeable Ones to Watch item, player picks and other offers.
How much is the Ultimate Edition?
£89.99/€99.99/$99.99 for consoles and £69.99/€79.99/$79.99 for PC Origin/Steam. It represents 20% more than the standard edition. However, EA Play members and returning users can save 10% when pre-ordering this edition.
Is Ultimate Edition worth it?
If you are an Ultimate Team fan and don't mind spending a few dollars more, then this edition may sound interesting to you. It will give early access to the full game and other goodies like FIFA Points. Keep in mind that FUT mode is available as well in the Standard Edition.
When pre-order offers will be entitled?
Most of the content, including FIFA Points, is available to download on the early access release date.
When will FIFA 23 Web App come out?
The Webstart is scheduled to nine days before the official launch. However, only returning users have access to this early access. The other ones have to wait until the game release date.
How to get the FUT Web and Companion Apps?
As long as you meet the requirements, all you have to do is to access the FUT Web App website or update the app you have installed on your mobile device. Note that you'll need to start on the web app before you can use the mobile app.
Do I need to buy the game to play the early access?
No. If you played FUT 22, the Web App early access will be unlocked to you. However, you will need to log in on your console or PC at least once before October 17 to continue using both apps.
How do early access rewards work?
Rewards are based on your account's good standing in the game, along with your player history, engagement, and account status. This is why your rewards may be different from your friends. Besides that, returning user rewards are tied to your specific console account. So, if you switch platforms or create a new account on the same platform, your rewards won't carry over.
How to put FIFA Points on the FIFA 23 Web App?
There are several ways to add FIFA Points to your FUT Web App wallet during the early access: clicking on the top right green icon; adding them using the console/PC, or claiming a console code.
What is the login verification?
Login Verification is a mandatory step before you can access the FIFA 23 Web/Companion App. If you never activated it, just go to your
Origin account
and enable it. Then, just confirm the email or SMS they have sent to you, verify your FUT Secret question and answer and store your codes in a safe place. As simple as that. If you have already did it in the past, all will need is your EA account email address, password and answer to your secret question.
How to get FIFA 23 early access?
You need to subscribe to one of the EA Play plans and download the trial from the console's store.
A yearly subscription costs £19.99/€24.99/$29.99, while the price of a monthly subscription is £3.99/€3.99/$4.99. However, if you only want a subscription for the month in which the FIFA 23 trial is active, the price will be as low as one dollar. Payment will be automatically renewed every month or year depending on what membership duration you choose.
What's included in the EA Access subscription?
EA Play holders have free instant access, at any time and as long as they keep being subscribers of the service, to the selection of games 'The Play List'. They can also download and play a selection of EA games, including FIFA 23 before they're released. Discounts and in-game rewards are the other advantages of this program.
When is the EA Play early access to FIFA 23?
FIFA 23 EA Play early access will be unlocked on September 27, 2022, at around 4 pm UK time. The windows pre-load time depends on the platform. To play the early access, subscribers just need to go to the store, search by 'FIFA 23', select your edition and press 'Trial'. PC and Steam players can also do it through the EA Play Hub App.
Does my trial progress carry over to the final version?
With EA Play trials, players are playing the real game for a limited time before they hit the stores. If they purchase FIFA 23 once it releases, they can pick up right where they left off – their progress and stats carry over. Saved games and achievements/trophies earned during the Early Access will unlock once they purchase and log into the EA Servers with the final version of the game.
How can I play the FIFA 23 trial without any limitation?
If you want early access to the game without any limitation, you will have to subscribe to the Pro Plan. The full game will be yours as long as you have an active subscription and even if you haven't bought the game. However, this plan is only available on the PC-Windows platform.

If you have two consoles from different generations, you can play up to 20 hours with a single EA Play subscription. All you have to do is to download the trial for the next-gen and then install the current-gen version on your next-gen console using the PlayStation App.
How to play the FIFA 23 Beta?
Only players who are invited will be able to play the closed beta. No one can guarantee you an invitation but you can improve your chances to be selected if you update your contact preferences and your game tester program.
When does FIFA 23 Beta come out?
FIFA 23 Beta is expected in mid-August and will last for around 3 weeks. Usually, EA sends two batches of codes: the first on the second week of August and the other one two weeks later.
Which game modes are available in the FIFA 23 Beta?
Each invitation includes access to the Kick-Off mode and Pro Clubs, Career Mode, Ultimate Team or VOLTA. All these game modes are unlocked in the last few days.
What are the requirements to be selected?
Players have to be at least 18 years old and their console's account must be from the UK or North America. They also must have a PlayStation 5 or Xbox Series X|S console, as well as an internet connection and an active subscription to either Xbox Live or PS Plus, depending on which platform they play. To be selected, they must have played FIFA 22 regularly.
What are my obligation as a Beta tester?
By accepting the invitation, players are obliged to fulfil the agreement of the closed beta, which includes a confidentiality term. It forces the participants to not divulge any information regarding the game outside of the forum created for this purpose. Live streaming and image capturing of Closed Beta gameplay are against the rules.
How do I download the FIFA 23 Beta?
Assuming you have received an invitation with a code, all you need to do is to go to your console's store and use that code to start the download: 'redeem codes' for PlayStation; or 'use code' for Xbox.
How do I become a playtester?
You need to sign up for the EA playtesting program, apply for a specific session and wait for an invitation. For more details, read our step-by-step description published above.
Yes, it is. Always double-check if the site you are accessing starts with www.ea.com before inserting any credentials.
When does FIFA 23 playtest take place?
Selected players will receive an email one week before the session. In the case of FIFA 23, playtests occur from May to July.
How can I maximize my chances?
Increase your chances by signing up for as many Playtest dates as you are available. Always be honest with your answers, and keep an eye on your inbox. EA is on the lookout for players of all abilities, genders, experiences, and backgrounds. You don't need to be an expert or even a regular gamer. They want feedback from everyone.
Can I still participate if I don't live near any Lab?
Yes. Remote playtests are also available, so you can participate from the comfort of your own home.
What if I want to cancel my Playtest session?
If you are selected for a Playtest but can no longer attend, simply reply to the selection email with the date and time of your Playtest.
EA Sports FIFA 23 officially launches worldwide on Friday September 30 across PlayStation 5, Xbox Serie X|S, PlayStation 4, Xbox One, Stadia, PC Origin/Steam and Nintendo Switch (legacy edition).
If you don't want to wait so long, there are a few ways to play it first. Find out how you can play it prior to its official release date using one of the FIFA 23 early access methods described on this page:
Playtests
Beta
EA Play Trial
Web & Companion App
Ultimate Edition