FIFA 23 FUT Champions is an online competitive game mode where players try to reach the Finals and the highest rank possible.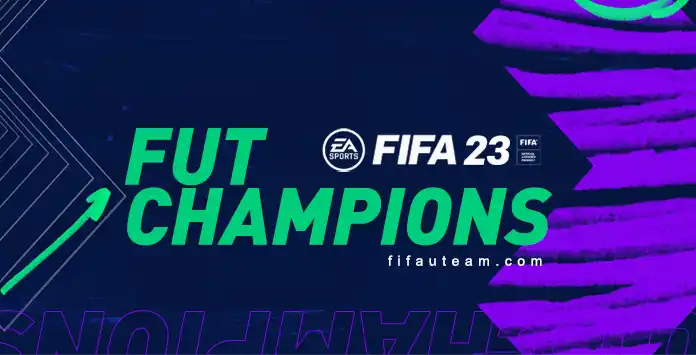 FUT Champions Explained
FUT Champions is an online game mode that brings you the best head-to-head competition in the FIFA Ultimate Team. The most popular mode tests your skill across two stages of competition: the Play-Offs and the Finals.
The Champions
Play-Offs
are the first stage of the overall competition. You must join the required number of Champions Qualification Points to play it. The only way to do it is by playing Rivals and FUT Champions itself.
There is a limited number of Play-Off entries per FUT Season. This limit resets with the start of each new season, which usually occurs every six weeks.
The qualification for the FUT Champions
Finals
is made by earning enough points in the Play-Offs. You can play up to ten matches, and as soon as you reach the qualification, you earn a token that you can use when you wish.
The Finals are the second stage of FUT Champions. Each campaign is open for 72 hours, from Friday to Monday, and you can play up to twenty matches against other qualified players.
As in the Play-Offs, you get four points for each win and one for each loss. The more points you get, the highest you will rank (there are ten ranks), and the better your rewards.
Based on how many points you make on your Play-Offs and Finals, you receive rewards at the end of your campaign. The rewards can be packs, FUT coins, and FUT Champions Player Picks.
Frequently Asked Questions