FIFA 23 History Makers is a marketing campaign that includes a free Special Item for all of those who play FIFA 23 before January 3.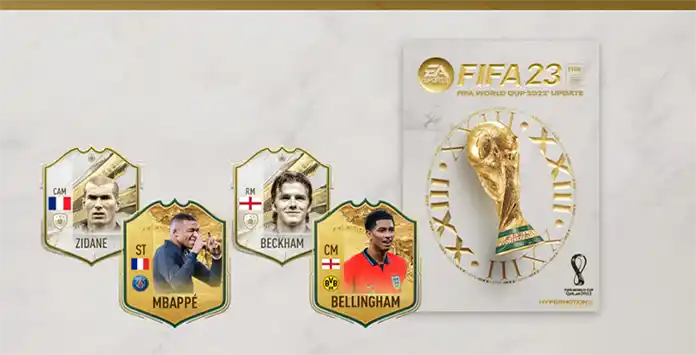 World Cup History Makers
To celebrate the
FIFA World Cup 2022
™, EA is giving you the chance to add two FIFA World Cup History Makers to your squad in FIFA Ultimate Team.
Play FIFA 23
at least once
from November 9 to January 3 to receive the following offers:
Loan ICON or loan FUT Hero for seven FUT matches;
A special untradeable FIFA 23 History Makers player from the same country.
A FIFA World Cup History Maker player item celebrates current international players who are set to have a key role for their country at the FIFA World Cup 2022™. These FUT special items will receive upgrades on January 12 and February 14, 2023.
Frequently Asked Questions
Items List

List of History Makers Items