FIFA 23 WORLD CUP SHOWDOWN
FIFA 23 World Cup Showdown items are boosted based on the results of selected real-world WC 2022 football matches.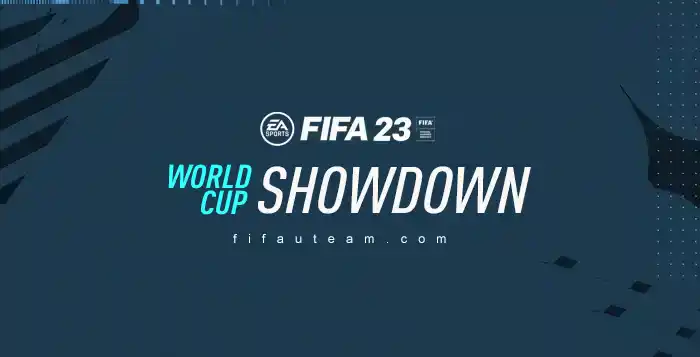 World Cup Showdown
World Cup Showdown cards are unique items featuring improved ratings and stats, available exclusively via squad building challenges. This type of SBC highlights two players who are set to
face each other
in an upcoming World Cup 2022 football fixture.
The winner of the real-life match receives a +2 upgrade, while the loser does not get any boost. Both players receive a +1 rating and stats upgrade if the game ends tied. On knockout rounds, there are no ties. The winner is the team that wins on extra-time or penalty shootouts.
Showdown items feature dynamic images and improved stats and ratings. You cannot find them in FUT packs. To get these cards, you have to complete the respective SBC, which is available before the match for 48 hours.
Frequently Asked Questions