FUT 23 Draft is a paid tournament game mode where you play a series of up to four matches either offline or online.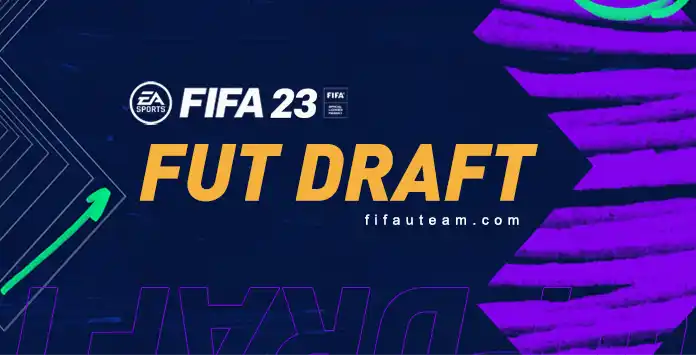 FUT Draft Explained
FUT Draft is a game mode within FIFA 23 Ultimate Team that allows you to draft your team to challenge other players in up to four matches. You can choose if you want to test your game and team-building skills with
players you don't own
in a single-player or an online tournament.
Also known as Draft Mode or Ultimate Draft, it requires you to make a payment for participating. This
fee
can be paid in FUT coins (15,000), FIFA Points (300), or as FUT Draft tokens.
Following your entry, you will be prompted to select your game difficulty (only for single-player) and your squad's formation from a list of five options. Following formation selection, you must choose a Captain from a pool of five superstars. Then you must complete the rest of your 23-man squad by selecting players for each position from a five-player random draw.
Finally, you must select a manager from a pool of five managers randomly. The formation, players, and manager you choose will be your default selections throughout the series of matches. Your squad's Team Chemistry and Team Rating will impact how you play on the field.
A FUT Draft competition series contains
four knockout matches
to play. You must win to qualify for the next match, which means a loss will eliminate your team from the series. The higher you go, the stronger opponent you will face, and the higher you finish in the competition, the bigger the rewards will be.
As you progress throughout the competition, you will earn better rewards. FUT Draft rewards include FUT packs, coins, and Draft Mode Token. The best rewards are earned by winning four matches in a row. You will still get rewarded even if you lose your first match.
Compared to Single Player Draft Mode, Online Draft Mode has better rewards. However, you only receive them at the end of your campaign.
Frequently Asked Questions