Get the ultimate connection to the FIFA World Cup with an entire Season of content in FUT 23. Enjoy new Campaigns throughout the tournament, collect limited-time players to earn rewards at the end of the event, and complete themed Objectives, Squad Building Challenges, and more throughout the tournament.
Contrary to other editions, the FIFA 23 WC experience for FUT will not be a standalone mode this time. Instead, it will be heavily integrated into the current FUT ecosystem with a genuinely unique World Cup Ultimate Team experience, an entire season of daily content, including special player items, objectives and more.
The World Cup content for FUT 23 includes:
Limited Time WC Items;
Themed Events and Promo Special Items;
Special WC Items;
World Cup Swaps;
WC Icons and Heroes.
Limited Time World Cup Items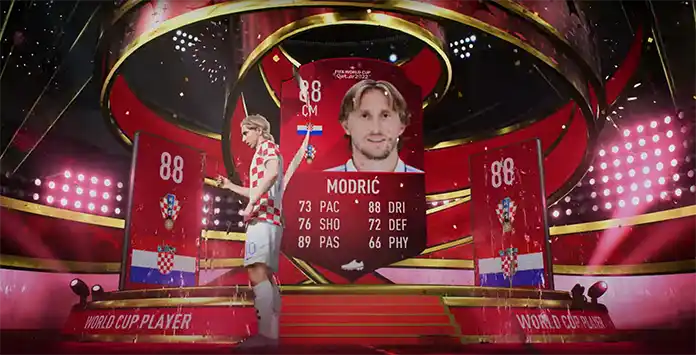 Players selected in the 32 national teams qualified for the FIFA World Cup 2022 will receive special items, starting from November 11 on the starter pack and ending on December 23. You can earn additional World Cup items in rewards, milestones objectives and repeatable SBCs. Selected packs on the FUT Store will be refreshed to offer World Cup player items in addition to the usual content.
You can mix these new items, which feature a green timer icon in the bottom right, with your current squad. You can also use them to complete swaps, objectives and other FUT content. However, they will be removed from your club at the end of your World Cup experience. As compensation, depending on how many World Cup items you have (including duplicates), you will receive coins, packs and player picks. The more WC player items you collect, the better your End of Event rewards will potentially be. Rewards are organized into ten tiers, and you can redeem them from January 4 to February 4.
Themed Events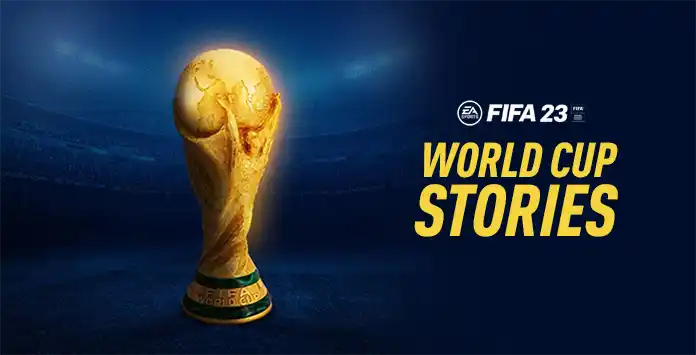 As you know, during the FUT cycle, EA releases new promo events almost every week or two weeks, depending on their duration. The FIFA World Cup 2022 won't change this. Five new WC promos featuring special WC items are already confirmed for November and December:
Special World Cup Items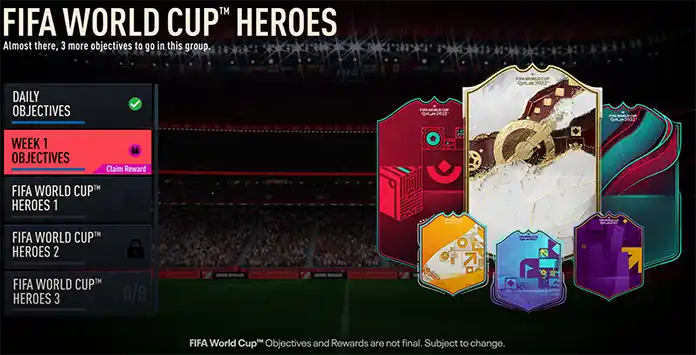 You can expect a lot of fresh World Cup content for FUT 23. This won't be limited to free WC items and promo events. EA will release many themed objectives, squad building challenges and FUT Moments. They also have a range of campaigns and player programs planned that aim to help you follow the excitement of the tournament as it unfolds on the pitch, as well as celebrate special moments and performances, including:
Team of the Tournament;
World Cup Showdown;
Flashback WC;
WC Man of the Match;
Path to Glory;
World Cup Swaps
From November 11 to December 23, you will be able to start earning World Cup FUT Swaps tokens, which you can redeem for permanent pack content and special player items. A permanently upgraded WC Star Player item from each of the 32 nations at the FIFA World Cup will also make part of the rewards.
As usual, one token will be assigned for free when you log in, while the others can be earned in offline and online objectives that you can complete using World Cup Player items.
Icons and Heroes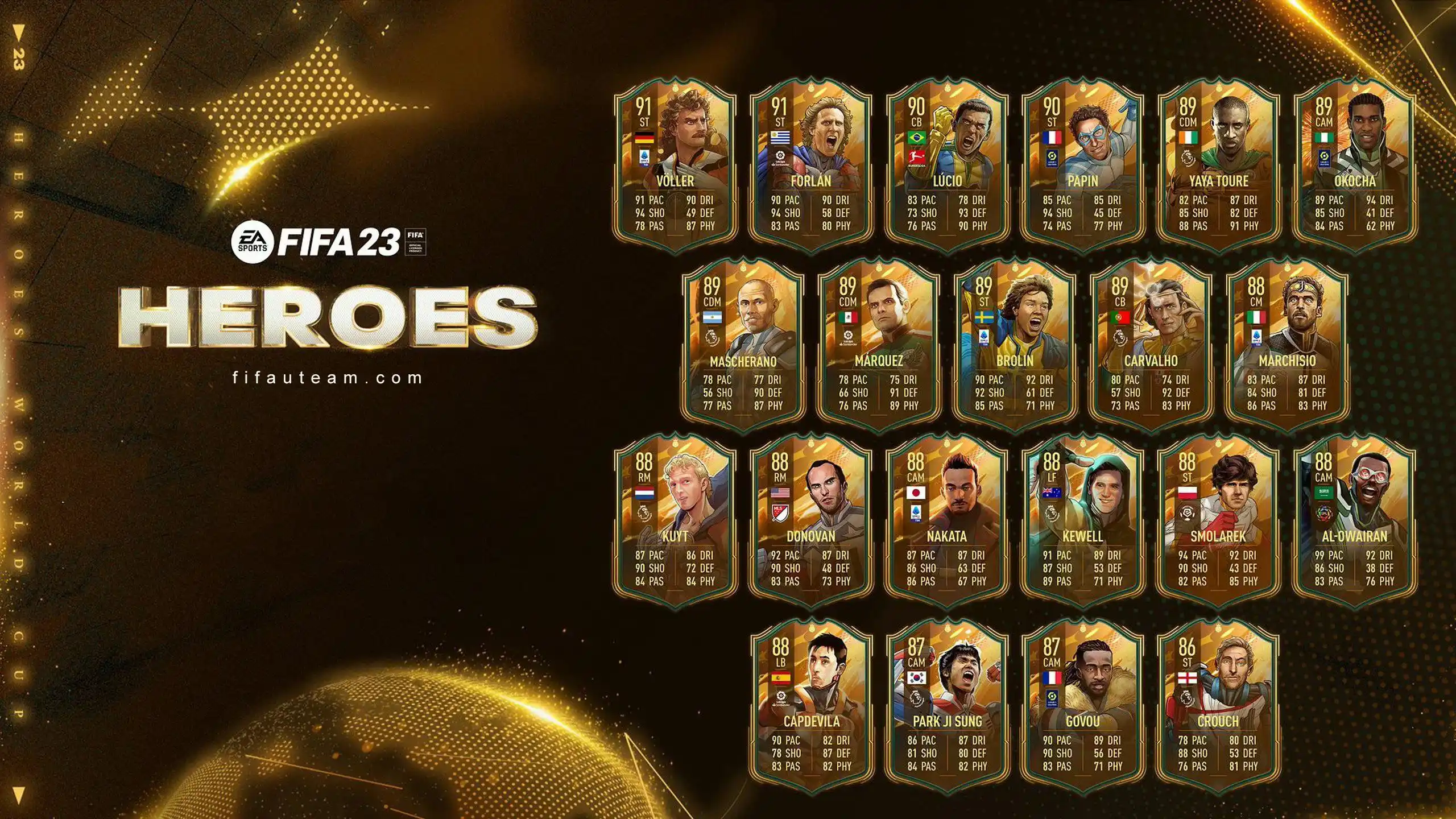 The first two World Cup FUT promos will feature special versions of Hero and Icon player items.
During the Path to Glory campaign, World Cup Heroes will be available in FUT across two team releases, replacing the respective Base versions while in packs. Some WC Heroes will be exclusively available as player SBCs or objective rewards. If you pre-ordered the FIFA 23 Ultimate Edition by August 21 at 11:59 p.m. PT, you will receive one of the twenty-one WC Heroes (untradeable), regardless of which team release they feature in, on the first day of this promo.
A selection of thirty-five World Cup Icons will feature on the Road to World Cup event. You will be able to earn them by opening FUT packs.