It is possible to get a good FC 24 discount. Just follow our guide to know how to buy or pre-order FC 24 cheap.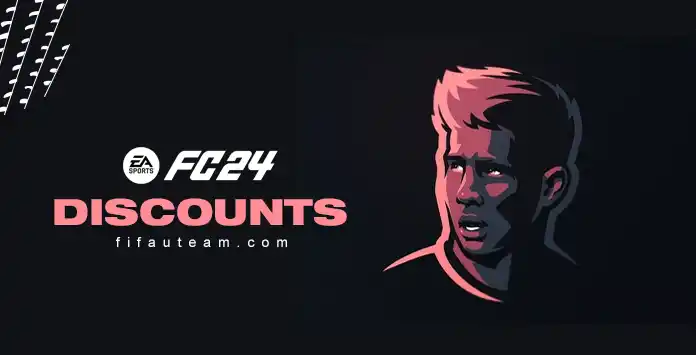 FC 24 Discounts
You probably agree that FC 24 is expensive. If you plan to buy FC Points, your investment in a yearly game will be even higher. Thankfully you don't have to pay the full price.
As explained on our
FC 24 prices guide
, you will be charged based on several factors like the edition, platform and store. You may not know that there are ways to get a FC 24 discount right on the pre-order.
EA Play Pro
Discount: 100%
If you are thinking of buying FC 24 for your PC, you should consider paying slightly more to subscribe to the Pro plan. However, keep in mind that this is only available for Origin. For € 99.99/year, EA Play Pro gives unlimited access to a collection of games, including EA Sports FC 24.
You can play the Ultimate Edition from the first day of the early access and still have access to dozens of other games without any restriction. This way you
don't even need to buy the game
, since it will be yours as long as your subscription is active.
How to get the game for free
Subscribe the EA Play Pro for your Origin account;
As soon as the early access goes out, search by 'FC 24' on your Origin;
Select the Ultimate Edition;
Download and play without any time restriction.
EA Play Membership Discount
Discount: 10%
EA Play subscribers pay 10% less when buying digital purchases via EA Play dashboard, including FC Points, the full FC 24 game and other EA titles. The good thing about this discount is that it is valid for both editions, Standard and Ultimate, and all platforms.
Even if you are not an EA Play member, we strongly recommend you subscribe for
one month
. What you will pay by the subscription will be covered by what you will save when buying the game. There is no reason not to do it, especially considering that you will get early access to the game.
How to get the discount
Open your PSN, Xbox, Origin or Steam store and search by 'EA Play';
Subscribe the base plan for at least one month;
Use the same account to search by 'FC 24';
Select the desired edition, make the payment and download it.
Loyalty Offer
Discount: 10%
Those who have played FIFA 23 and plan to pre-order the
Ultimate Edition
of FC 24, are eligible for an exclusive discount, as long as the offer is available in their region.
There are no extra steps required to benefit from this offer. Any game launcher you use (including Steam and the PlayStation Store) will detect if you own a copy of a previous game.
How to get the discount
Go to your store, search by 'FC 24', and select the Ultimate Edition;
Check if the discount was automatically applied;
Make the payment.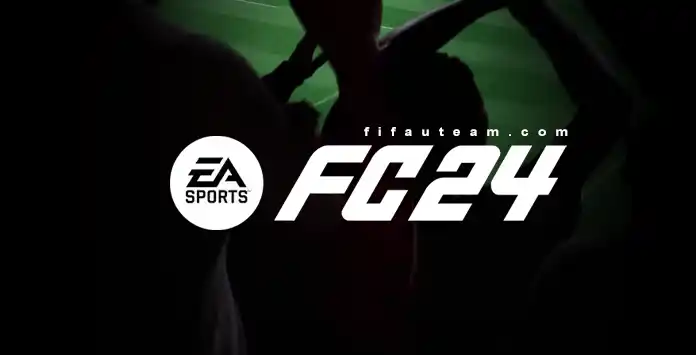 How to Buy FC 24 Cheap
We have shared with you the three easiest ways to buy FC 24 cheap. It's now time to explain in detail how you can get the biggest FC 24 discount possible. Follow our exclusive method to
save 20%
or more.
Step 1 – Subscribe EA Play
Go to your PSN, Xbox, Origin, or Steam store and search by 'EA Play'. We recommend you do this just before the FC 24 trial goes out because it is when it is announced a limited-time discount of 75% on the subscription of the first month (the discount is valid from September 15 to September 30).
Select the base plan;
Subscribe for one month and make the payment.
Step 2 – Buy a Gift Card
When redirected to the website showing the gift cards available, use the filter to make sure the product matches with your console region, otherwise it won't work;
Check which gift cards you need to buy to cover the price of the game in your region. Usually, 3x £25 gift cards is the best option but sometimes it can be cheaper to buy other combinations like 5x £15 or 15x £5. When you click in a gift card, be sure you are choosing the lower offers in 'other offers';
Add the gift cards to the cart, checkout and select one of the payment methods available;
Before confirming the payment, click in 'Got a discount code' and insert FIFAUTEAM8;
Save the keys you will receive by email and in your dashboard library if you are registered.
Step 3 – Order the Game
Go to your store and search by 'FC 24';
Confirm if it is displayed the EA Play discount (if you haven't skipped step 1) or the loyalty discount (if you are ordering the Ultimate Editon and played FIFA 23);
Change the payment method for 'Codes and Gift Cards' and use the keys you saved in step 2.
Unlike previous years, in FC 24, it is not possible to combine the EA Play Membership discount with the Loyalty Offer.
If you did everything well, you would be paying around £80 for the Ultimate Edition, which the regular price is £109, and you will still get other benefits like early access and cheaper FC Points!
Frequently Asked Questions