EA Sports FIFA 23 Release Date is September 30, 2022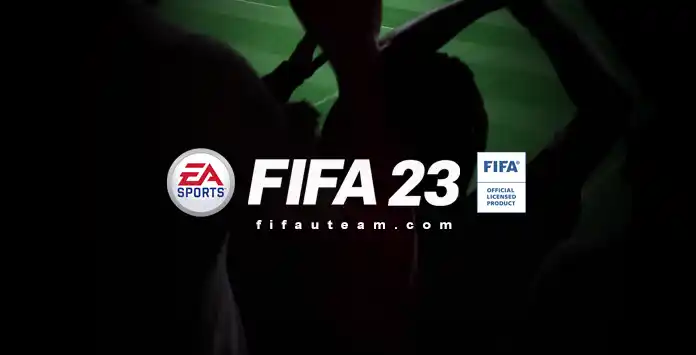 FIFA 23 Release Date
EA Sports FIFA 23 officially launches worldwide on Friday,
September 30
and releases on PlayStation 5, PlayStation 4, Xbox Series X/S, Xbox One, PC Windows (Origin and Steam) and
Google Stadia
platforms. A
Legacy Edition
was developed exclusively for Nintendo Switch.
Those who want to play before the official launch date, can buy the
Ultimate Edition
and have full access to the FIFA game
three days
earlier.
There is also the option to subscribe the
EA Play
service, which includes free access to the trial. This 10-hour limited version of the full game can be played
three days
before the official FIFA 23 release date. There won't be any demo, so this is the first chance to try the new title.
Last year, FIFA 22 was fully launched on October 1st. After 30 yearly titles, FIFA 23 will be the last FIFA videogame published by Electronic Arts. In 2023, the franchise will have a new name: EA Sports FC.
Frequently Asked Questions
When does FIFA 23 come out?
FIFA 23 will be out on September 30, 2022.
How can I get early access to FIFA 23?
You have two options to play FIFA 23 first:
1) subscribe to EA Play which gives you access to the 10-hour trial three days before the FIFA 23 release date;
2) buy the Ultimate Edition, unlocking full access to the final version of FIFA 23 three days before the worldwide launch.
When is the FIFA 23 demo release date?
There won't be released a demo version for FIFA 23.
Is the FIFA 23 launch worldwide?
Yes, FIFA 23 launch takes place at midnight on the same day all around the world.
When is the FUT Web App release date?
Returning players earn access to the
FUT Web App
from September 21 and to the Companion App one day later.
EA SPORTS™ FIFA 23 brings The World's Game to the pitch, with HyperMotion2 Technology that delivers even more gameplay realism, both the men's and women's FIFA World Cup™ coming to the game later in the the season, the addition of women's club teams, cross-play features, and more. Experience unrivaled authenticity with over 19,000 players, 700+ teams, 100 stadiums, and over 30 leagues in FIFA 23.
No. As with the previous FIFA titles, you will have to buy it.
Is crossplay available in FIFA 23?
Yes, you can play FIFA Ultimate Team with players from different platforms.
When was released FIFA 22?
FIFA 22 was released on October 1st, 2021.
The Most Important FIFA 23 Launch Dates
All release times are indicated in the UK time zone
Release Date
Official Launch
30/09/2022

Fri

Standard Edition
30/09/2022

Fri

Ultimate Edition
27/09/2022

Tue

EA Play Trial
27/09/2022

Tue

Companion App
22/09/2022

Thu

Web App
21/09/2022

Wed

First TOTW
21/09/2022

Wed

*
Closed Beta
11/08/2022

Thu

* Estimated Date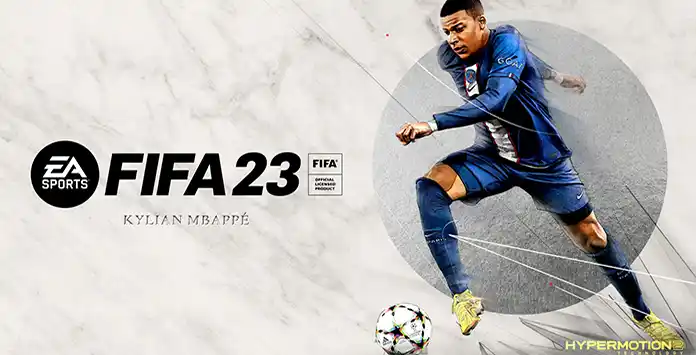 Release Dates History
All release times are indicated in the UK time zone
Video Game
Release Date
FIFA 23
30/09/2022

Fri

FIFA 22
01/10/2021

Fri

FIFA 21
09/10/2020

Fri

FIFA 20
27/09/2019

Fri

FIFA 19
28/09/2018

Fri

FIFA 18
29/09/2017

Fri

FIFA 17
27/09/2016

Tue

29/09/2016

Thu


27/09/2016

Tue

FIFA 16
22/09/2015

Tue

08/10/2015

Thu


01/10/2015

Thu


24/09/2015

Thu


22/09/2015

Tue

FIFA 15
24/09/2014

Wed

09/10/2014

Thu


25/09/2014

Thu


24/09/2014

Wed

FIFA 14
24/09/2013

Tue

03/10/2013

Thu


27/09/2013

Fri


24/09/2013

Tue

FIFA 13
26/09/2012

Wed

04/10/2012

Thu


28/09/2012

Fri


27/09/2012

Thu


26/09/2012

Wed

FIFA 12
27/09/2011

Tue

30/09/2011

Fri


27/09/2011

Tue

FIFA 11
28/09/2010

Tue

01/10/2010

Fri


30/09/2009

Thu


28/09/2010

Tue

FIFA 10
02/10/2009

Fri

20/10/2009

Tue


16/10/2009

Fri


02/10/2009

Fri

FIFA 09
02/10/2008

Thu

15/10/2008

Wed


03/10/2008

Fri


02/10/2008

Thu

FIFA 08
27/09/2007

Tue

29/10/2007

Mon


12/10/2007

Sat


29/09/2007

Thu


27/09/2007

Tue

FIFA 07
25/09/2006

Mon

28/12/2006

Thu


14/12/2006

Thu


05/12/2006

Tue


27/11/2006

Mon


16/11/2006

Thu


13/10/2006

Fri


06/10/2006

Fri


25/09/2006

Mon

FIFA 06
30/09/2005

Fri

04/10/2005

Tue


30/09/2005

Fri

FIFA Football 2005
08/10/2004

Fri

09/12/2004

Thu


12/10/2004

Tue


08/10/2004

Fri



FIFA Football 2004
24/10/2003

Fri

18/03/2004

Thu


04/11/2003

Tue


24/10/2003

Fri

FIFA Football 2003
25/10/2002

Fri

05/11/2002

Tue


25/10/2002

Fri

FIFA Football 2002
29/10/2001

Mon

02/11/2001

Fri


29/10/2001

Mon

FIFA Football 2001
30/10/2000

Mon

10/11/2000

Fri


30/10/2000

Mon

FIFA 2000
26/10/1999

Tue

FIFA 99
30/11/1998

Mon

08/12/1998

Tue


30/11/1998

Mon

FIFA: Road to WC 98
17/06/1997

Mon

FIFA 97
16/11/1996

Sat

30/11/1996

Sat


16/11/1996

Sat

FIFA 96
30/09/1995

Sat

30/11/1995

Thu


30/09/1995

Sat

FIFA 95
10/11/1994

Thu

FIFA International Soccer
15/12/1993

Wed