FIFA 23 skill moves is the ability a player has to outmaneuver his opponent.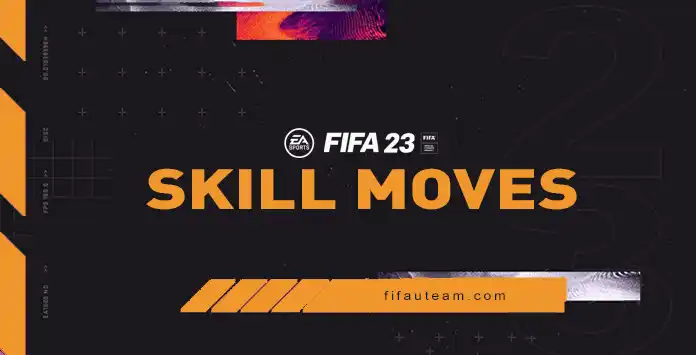 Skill Moves List
In the real world, professional footballers use
special tricks
to beat their opponents. You can do the same. There are dozens of FIFA 23 skill moves, split into five categories. Every player in the game has an independent SM rating that determines how many tricks he/she can pull off. Players featuring 5-star skills are the only ones capable of performing all.
You need to know which buttons you should press to perform a skill move. This page details the complete
controls
for FIFA 23 skill moves on PlayStation 5, PlayStation 4, Xbox Series X|S, Xbox One and PC (gamepad controllers and keyboard).
1-Star Skill Moves

These skill moves are so basic that any player, including goalkeepers, can perform them.

Ball Juggle and Foot Fake can only be performed while standing.
2-Star Skill Moves

More complex than 1-star skills, moves like body feints and stepovers are still easy enough for almost everyone.
3-Star Skill Moves

You don't need to make the most complex moves to easily beat defenders and clear a way to the goal. Most players can perform these, so you should start with them.

Heel Chop can only be performed while running.
4-Star Skill Moves

Once you get to the four-star moves, you'll have to break each skill down into parts. It will take a little more to master them, but it will pay off.

Ball Hop can only be performed while standing, while you have to be standing to perform Stop and Turn, and Ball Roll.

PlayStation
Ball Hop

L1

(hold) +

R3

Heel to Heel Flick
, (flick)
Simple Rainbow
, , (flick)
Spin Left

R1

(hold) + , (rotate 270°)
Spin Right

R1

(hold) + , (rotate 270°)
Stop and Turn Left
(flick), (flick)
Stop and Turn Right
(flick), (flick)
Ball Roll Cut Right
(hold), (hold)
Ball Roll Cut Left
(hold), (hold)
Fake Pass

R2

(hold) + or ,
Fake Pass Exit Left

R2

(hold) + or ,
+ ,
Fake Pass Exit Right

R2

(hold) + or ,
+ ,
Quick Ball Rolls
(hold)
Drag to Heel

L1

(hold) + (flick),
or (flick)
Lane Change Left

L1

(hold) + (hold)
Lane Change Right

L1

(hold) + (hold)
Three Touch Roulette Left

L2

(hold) + (flick), (flick)
Three Touch Roulette Right

L2

(hold) + (flick), (flick)
Drag Back Spin Left
(flick), (flick)
Drag Back Spin Right
(flick), (flick)
Four Touch Turn

L2

(hold) + , (flick)
Scoop Turn Fake
, , (hold up diagonally
and flick to the other side
Skilled Bridge

L2

(hold) +

R1

,

R1

(tap)

Xbox


PC