FC 24 has two editions – Standard and Ultimate Edition – featuring different release dates, prices and pre-orders offers.
FC 24 Editions
EA Sports FIFA titles have been released every year since 1993. Still, it was only in FIFA 18 that Electronic Arts decided to create different editions featuring different content for the same game. The goal was to create a specific product that players could identify with, increase engagement, and make a few more dollars.
Not counting with the Nintendo Switch Edition, FC 24 has
two editions
, Standard and Ultimate, with different release dates, prices and pre-order offers.
FC 24 Standard Edition
Standard Edition Offers
All these offers are exclusives for pre-orders and are delievered as soon as you play UT for the first time in your console/PC.
TOTW 1 Player Item
The first Team of the Week is released before the early access start. From the pool of those 23 players, it will be randomly assigned to your UT club an untradeable item.


Cover Star Loan Player
You will receive a regular loan item of Mbappé which will let you use him in your UT squad for five matches.


Pack Ambassador Player Pick
In the first player pick of the season, you will have to choose from three known players used by EA to promote their game. You can only use him in your UT squad for up to three matches.


Career Mode Homegrown Talent
This offer is the only one that is not specific to UT. When starting a new Career Mode campaign, your club's youth team receives a player with great potential to become a star player in your team in the future.
FC 24 Ultimate Edition
Ultimate Edition Offers
FC Points is the only offer that is not exclusive to pre-orders. Except for the OTW item (September 29) and the FUT Hero item (November 10), all other offers are delivered as soon as you play FUT for the first time on your console/PC.
FC 24 Ultimate Edition includes all Standard Edition offers
PLUS
:
Early Access
You don't have to wait until the launch date to start playing FC 24. The Ultimate Edition unlocks your game three days earlier, so you can play the full game at midnight without any restriction.


FC Points
There is no better way to boost your first team than opening a few UT packs. Unfortunately, the best promo packs are only released later but the 4,600 FC Points are still very useful at this point of the season.


Dual Entitlement
Those who pre-order the Ultimate Edition can upgrade their copy of FC 24 from prior generation at no additional cost.


Untradeable OTW Item
Ones to Watch are the first special items of the season. They are released on the launch date, and you will receive one random untradeable item for your UT squad, which can be upgraded based on the player and team performance.


Untradeable Hero Item
Those who pre-order FC 24 Ultimate Edition before August 20 receive a random Hero Player item on November 10 that can be used freely in your team but cannot be sold.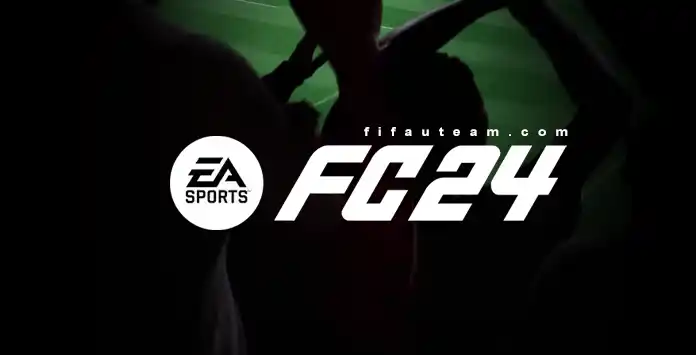 Release Dates
For FIFA and FC fans, the most important feature of the most expensive edition is the ability to start playing earlier. While those who bought the Standard Edition must wait until midnight of the launch date, Ultimate Edition owners can start playing three days earlier.
The FC 24 trial starts four days before the release date, but you cannot play it for more than 10 hours. That's not enough for most of the players. With the Ultimate Edition, you can play the full game without any restriction.
| | | |
| --- | --- | --- |
| | Release Date | |
| Official Launch | 29/09/2022 Fri | |
| Standard Edition | 29/09/2022 Fri | |
| Ultimate Edition | 26/09/2023 Tue | |
| Trial | 26/09/2023 Wed | |
| Companion App | 21/09/2023 Thu | |
| Web App | 20/09/2023 Wed | |
| First TOTW | 20/09/2023 Wed | |
FC 24 Editions Prices
If the price was the same, we are sure everyone would choose the Ultimate Edition. Makes sense since it includes all the standard edition offers plus several ones. That's why it is more expensive.
FC 24 prices
vary according to the edition and platform. It may also differ depending on when you buy, your region, the store, promotions, and discounts.
Platform
Standard Edition
Ultimate Edition
PlayStation 5
Xbox Series X|S

£69.99
$69.99
€ 79.99
£89.99
$99.99
€ 99.99
PC Origin
PC Steam
Epic Games
£49.99
$59.99
€ 59.99
£69.99
$79.99
€ 79.99
PlayStation 4
Xbox One
£59.99
$59.99
€ 69.99
£89.99
$99.99
€ 99.99
Estimated Prices
Frequently Asked Questions